Technical indicators are popular tools that can help traders who use technical analysis to predict future price movements.

Technical indicators are mathematical calculations that use historical price action and volume to forecast future price movements, providing trade entry and exit signals. These signals suggest a potential time and price for a trader to enter a trade, in order to profit from the predicted move in price. 
Technical indicators are usually displayed over or below price charts to help traders identify trends and overbought or oversold situations. Having an understanding of technical indicators is definitely useful when building a trading strategy. 

Traditionally, there are four types of indicators:

Trend indicators
Momentum indicators
Volatility indicators
Volume indicators
Technical indicators on charts
Using technical indicators on price charts is a fundamental part of technical analysis. Usually plotted as a chart pattern, indicators are placed over chart data to predict the price direction and market trend. Technical indicators are mainly used by shorter-term traders, as they are less concerned with underlying trends or economic elements, such as GDP or consumer price indices. See also a list of the best trading patterns for the stock market, which includes wedges, triangles, double tops and bottoms and head and shoulders.
Most important technical analysis indicators
Exponential moving average (EMA)
Exponential moving average is used to determine upward and downward trends in the market. Moving average studies use averages to smooth out short-term price fluctuations, making it easier to identify general trends and potential market turning points. If the price is trading above the moving average, we are in an uptrend; if instead, it's trading below it, we are in a downtrend. The exponential moving average works best in markets that are displaying a definite trend.

The Exponential Moving Average (EMA) calculates average prices over predefined periods of time. However, unlike a Simple Moving Average (SMA), EMA place more emphasis on recent price changes, allowing them to reflect the price more accurately. That is why the weighting of recent prices increases exponentially.

Simple moving average (SMA)
A Simple Moving Average (SMA) is a line that connects the average price over a certain period of time and can provide insight to the future direction of a trend. The most commonly used average is the standard (or simple) moving average. A moving average is a line that connects the average price over a certain period of time, for example, over 20 or 50 days. The SMA, like all moving average indicators, is known as 'trend following' because it has the best track record in a trending market.

Bollinger bands
Bollinger bands are placed at a distance of two standard deviations from a SMA (typically calculated over a period of 20 events). If prices follow a normal bell curve (Gaussian distribution), 95% of the prices must be inside the bands.

Bollinger Bands act as a measure of volatility and constitute strong zones of support and resistance when the market is without a clear trend. Most investors would buy when the price is near the bottom band and sell when it's near the top band.
In a trending market the bands move away from the SMA (the middle line). When the difference between the two outer bands drops, the trend loses its force.

Stochastic indicator
The stochastic indicator, also called stochastic oscillator, is a momentum indicator that aims to predict price turning points by comparing the closing price of an instrument to its price range. The stochastic oscillator is an indicator with numbers (readings) that range between 0 and 100. It is plotted against a vertical scale and there are horizontal lines placed at the 20 and the 80 mark. These two lines correspond to and define 'oversold' and 'overbought' readings.


Fibonacci retracements
A Fibonacci retracement is a technical analysis tool that is used on a previous trend to predict future levels of support and resistance. First, you should identify the previous trend you want to analyse and then apply the Fibonacci retracement to its highest and lowest points. The resulting overlay will include three strategically important points: the 61.8%, 50% and 38.2% retracement levels. These percentages represent potential support and resistance levels, which could lead to buying or selling opportunities.

Technical indicators for long-term trading
MACD (moving average convergence divergence)
The MACD is a popularly used technical indicator that generates buying and selling signals on your chosen timeframe when the white and red lines cross. The white line in the MACD oscillator is called the MACD line and is calculated as the difference between two exponentially smoothed moving averages of closing prices (usually the last 12 and 26 periods). The slower red line (called the signal line) is usually a 9-period exponentially smoothed average of the MACD line.

The MACD indicator allows great versatility in trading and can be used for:

Intraday trading
Crossover trading
Scalping

RSI (relative strenght index)
The RSI (Relative Strengh Index) compares recent losses against recent gains to determine overbought and oversold situations. This indicator compares average up price to average down price to determine when a product may be overbought or oversold. The line oscillates between 0 and 100, and prices breaking then returning through the lines at 30 and 70 may indicate buy or sell signals.


Summary
Having a good understanding of these technical indicators is useful to conduct an effective technical analysis. Learning about technical analysis will help you to identify trading signals and build your own understanding of technical indicators that can be used together with the trading strategy that best suits your needs, personality, and current situation. 
Learn about technical indicators with CMC Markets
You can find all the indicators mentioned above on our platform. Start familiarising yourself with them by using our demo account or open a live account to start trading immediately. Our award-winning trading app is available for iPhone, iPad, and Android and allows you to use our products whenever and wherever you want.
Test drive our trading platform with a practice account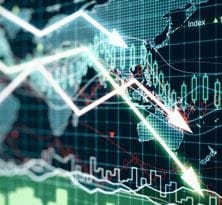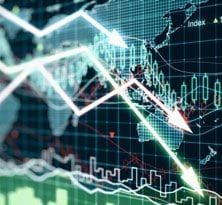 Experience our powerful online platform with pattern recognition scanner, price alerts and module linking.
Fill in our short form and start trading
Explore our intuitive trading platform
Trade the markets risk-free
Disclaimer: CMC Markets is an execution-only service provider. The material (whether or not it states any opinions) is for general information purposes only, and does not take into account your personal circumstances or objectives. Nothing in this material is (or should be considered to be) financial, investment or other advice on which reliance should be placed. No opinion given in the material constitutes a recommendation by CMC Markets or the author that any particular investment, security, transaction or investment strategy is suitable for any specific person. The material has not been prepared in accordance with legal requirements designed to promote the independence of investment research. Although we are not specifically prevented from dealing before providing this material, we do not seek to take advantage of the material prior to its dissemination.