A large number of well-established companies were once trading for under £1 a share, including Ford, JD Sports and Monster Beverage. Those who invested in these companies during their penny stock days could have made a substantial gain over time. Read ahead for everything you need to know about trading penny stocks in the UK, including how-to identify good penny share opportunities.

What are penny stocks?
Penny stocks or penny shares are a common stock that trade for less than £1 on UK stock exchanges or less than $5 on US stock exchanges. The low share price means the stock is likely to be a highly speculative investment.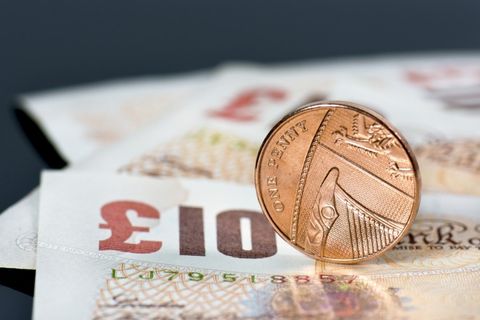 Although the definition of a penny stock is a stock that is valued under £1 or $5 in the UK and US respectively, they have been expanded to cover stocks valued over these guideline prices. But generally, penny stocks have low share prices. They are usually characterised by very high volatility and are seen as higher-risk stocks, with the possibility of significant growth.

The appeal of trading penny stocks and penny shares in the UK is easy to see. If you have £1,000 to invest, you can get a considerably larger share percentage in a smaller company whose shares are trading for a few pence, rather than buying blue-chip shares which may cost much more for an extremely small percentage of ownership. And of course, if your penny share one day goes on to join the blue-chips, you could end up making large returns with the right trading strategy.
How to trade penny stocks in the UK
Open a live CFD trading account. With CMC Markets you can open a trading account to trade the price movements of penny stocks.
Research to find the right stocks for you. Use our news and insight tools and review our news and analysis section to inform your penny-stock trading efforts.
Decide if you want to buy or sell. Determine your entry and exit points based on your trading strategy. Go long and 'buy' if you think the instrument price will rise, or go short and 'sell' if you think the price will fall. 
Manage your risk. Before placing your trade, make sure you have followed risk-management guidelines as part of your strategy.
Determine your position size and place the trade. Apply any risk-management orders, such as stop-loss and take-profit, and confirm your trade.
Monitor your position and close your trade. If you're making a profit on your penny stock position, stick to your trading plan and closeout when the target price is reached.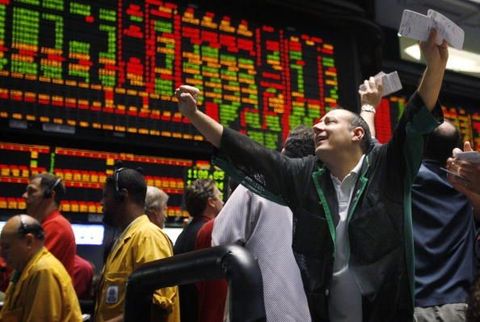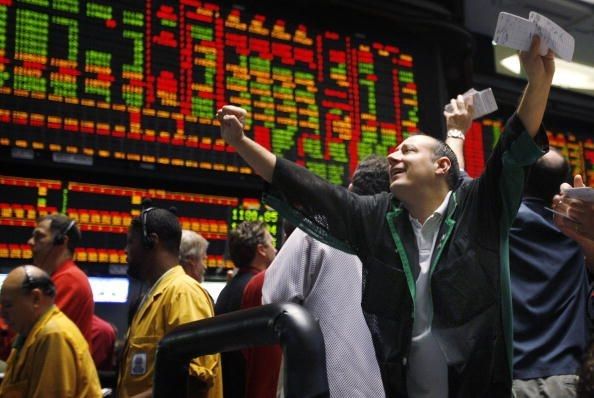 Penny stock market analysis
Penny stock markets are well known for being extremely volatile, and price fluctuations of around 20% are very common. Therefore, it is essential to conduct a thorough analysis while following your risk-management strategy before deciding whether or not to go forward with any trading decision. It is also best practice to trade in industries where there is large market growth as opposed to industries that are declining.

Penny stocks in the UK and internationally tend to not see much daily trading volume on the stock markets, therefore it often doesn't take a large buy or sell order to move the price. If plenty of people are talking about a penny share, on internet forums for example, that could also influence the price. It is important not to get sucked into an investment just because it has had a large one-day move and you're afraid of missing out. What goes up quickly can come down even quicker – so make sure your reasons for investing are the right ones.

Trading penny stocks in the UK is an extremely risk-tolerant trading strategy, for the investor that is more risk-averse, a strategy involving undervalued stocks may present a better opportunity for speculative growth opportunities. 
Penny stock cost management
If you're happy with your research and have made your trade, another key point is: don't forget to sell. For example, let's say you are fortunate and the value of the penny stock moves in your favour and, for the sake of argument, it doubles. It can be very easy to sit back and wait for it to double once more. This is not always going to happen, and you should have a strategy in place for when it doesn't.

​When sentiment changes on smaller shares its price can about-turn very quickly, taking all of your hard-won profit, and maybe more. Getting into the position is only half the plan of trading, in fact, some would say it actually accounts for less than that. Where you get out will determine just how successful penny stock trading could be for you.
The best penny stocks to trade
We offer trading opportunities on thousands of your favourite global stocks, some of which are penny stocks in the UK and internationally. Penny stocks are often small or start-up companies chasing growth opportunities, though you will also find some big brand names that have experienced steep downtrends in their market value. 

Many well-known brands once traded at penny stock levels, including Monster Beverage (NASDAQ: MNST), Ford (NYSE: F), SiriusXM (NASDAQ: SIRI), and pharma penny stocks such as Novavax.

When trading penny stocks in the UK it can be hard to distinguish between companies that have promising growth prospects and companies that do not. Therefore, it is recommended to thoroughly research companies you wish to trade before considering to buy the stocks.
Penny stock example
Penny stocks can be traded in the UK the same way as any other market on our trading platform. When trading penny stocks you either go long and 'buy' or go short and 'sell' the asset. The option to 'buy' or 'sell' offers the trader to play both sides of the market, doubling the potential opportunities available in penny stock markets.

An example of a UK penny stock listed on the London stock exchange is Petra Diamonds.

As of March 2020, Petra Diamonds was trading for around 1.20p, with a market cap of just £10.4m.

Just 3 months earlier, Petra Diamonds was trading at 9.40p, around a 90% upside
.
Although there can be large gains when trading penny stocks, there are also risks of losing a significant amount of your investment in a short period. We recommend using 'stop-loss orders' to limit your losses and 'take profit' orders to capture profit in an automated manner.

If you believe that the price of Petra Diamonds could increase in the future, you could go ahead and open a 'buy' position. As the stock price is so low, if the company ever made a comeback you could reap large rewards. However, the chances of the stock staying stagnant or losing more value are also just as possible.
Where to trade penny stocks?
With CFD trading, you can access and trade your favourite financial instruments from around the world on one streamlined platform. This includes thousands of shares, including some penny stocks in the UK and other penny stocks from international markets like the US.

Penny stock trading platform
Whether you're an experienced trader or new to the market, our Next Generation trading platform can be personalised for your individual trading needs. Our innovative platform combines cutting-edge trading tools with a straightforward interface.
Penny stock mobile trading app
Our award-winning CFD mobile trading app enables you to trade on the go, wherever and whenever you want. Available for iPhone, iPad and Android, our trading mobile apps include full order-ticket functionality and advanced charting, specifically designed for mobiles.
How to start trading penny stocks online

An online trading account can provide you with the opportunity to speculate on the prices of penny stocks. You can open a trading account to gain access to our library of 8,000 stocks and 1,000 ETFs. A demo account is recommended for traders to test their trading strategies with £10,000 of virtual currency in a risk-free environment. This can be especially useful if you are a new trader or an experienced trader who wishes to test a new strategy. 
If you are looking for a how-to trade guide that covers various types of stocks, visit our how to trade stocks and shares article, which provides a comprehensive overview of share trading.

CMC Markets is an execution-only service provider. The material (whether or not it states any opinions) is for general information purposes only, and does not take into account your personal circumstances or objectives. Nothing in this material is (or should be considered to be) financial, investment or other advice on which reliance should be placed. No opinion given in the material constitutes a recommendation by CMC Markets or the author that any particular investment, security, transaction or investment strategy is suitable for any specific person. The material has not been prepared in accordance with legal requirements designed to promote the independence of investment research. Although we are not specifically prevented from dealing before providing this material, we do not seek to take advantage of the material prior to its dissemination.