Ichimoku cloud, also known as Ichimoku Kinkō Hyō, is a type of technical indicator. Unless you have an understanding of Japanese, the terms Kijun, Tenkan, Senkou, Kumo, Chikou will seem rather obscure. However, they actually refer to one of the most popular trading systems: the Ichimoku system.
Ichimoku cloud, or simply Ichimoku, is a trading system that was developed by Japanese journalist Goichi Hosada in the 1930s, and published in the 1960s. The literal translation of Ichimoku Kinkō Hyō means "equilibrium chart at a glance". It defines support and resistance, identifies trend direction and gauges momentum. Investors and traders can therefore identify the trend and look for potential trading signals with one look. A bullish crossing of one of the Ichimoku levels indicates a buy signal, while a bearish crossing indicates a sell signal.

How does Ichimoku cloud work?
Ichimoku cloud is often used in technical analysis and is primarly used to identify buy and sells signals. This method builds on candlestick charting to improve the accuracy of forecast price moves. The Ichimoku indicator is a moving average-based trend indicator system and usually contains more data than a candlestick chart, providing a clear picture of potential price action because it takes into consideration additional elements such as time and price trend. Several elements make up the Ichimoku cloud. Precisely, Ichimoku is a group of five indicators collectively used as a trend following indicator. These key components are:
Kijun Sen

Tenkan Sen

Senkou

Chikou

Kumo

The lines are calculated based on this formula:

Kijun sen

The Kijun line is similar to the slow moving average line, shows longer term trend, but can have false calls on trend change.

Tenkan sen
The Tenkan line, also called fast moving average line, shows short term trend, but can also have false calls on trend change.

Senkou A span
Senkou span A forms the faster part of the cloud boundary, predicts future support boundary and is considered highly accurate until trends change.

Senkou B span
The Senkou span forms the slower part of the cloud boundary, predicts future support boundary and is highly accurate until the trend changes.

Kumo (cloud)
Kumo is the space between Senkou span A and B. The thicker the cloud, the stronger support/resistance is. 
Kumo is the most distinctive feature of Ichimoku (literally, Cloud). This is the shaded area between Senkou Span A and Senkou Span B. It gets its name from its unique appearance.
​
Chart showing Senkou Span A and B and Kumo cloud:


Kumo indicates support and resistance levels. If the price is above the cloud, the overall trend is bullish; if the price is below the cloud, the overall trend is bearish.
Traders often look for Kumo Twists in future clouds, where Senkou Span A and B exchange positions, a signal of potential trend reversals.

Chart showing all elements of Ichimoku, momentum and buy and sell signals:


Ichimoku cloud explained
Kijun-Sen and Tenkan-Sen are medians. The median Kijun is usually calculated on 26 time periods and the median Tenkan on 9. They both have the same formula: (period high + period low) / 2.
Senkou consists of two spans: Senkou A and Senkou B. Senkou A corresponds to the average of Kijun and Tenkan, projected 26 time periods in the future. Senkou B corresponds to the median of the last 52 time periods, also projected 26 periods in the future.
Chikou is simply the price plotted 26 time periods in the past.
Lastly, Kumo corresponds to the "cloud", which is the space between Senkou A and Senkou B.
To sum up, Chikou represents the market's past, Kijun and Tenkan its present, and Kumo aims to represent its future.
Ichimoku cloud trading strategy
Although the Ichimoku cloud is versatile and complete indicator that provides information about support, resistance, trend direction and momentum all at the same time, traders should use Ichimoku together with other technical indicators and instruments such as Wave theory, Dow theory, Gann indicators, and Fibonacci retracements.

The limitations of the Ichimoku trading system
The success of the Ichimoku trading system among investors could be attributed to its rather unfamiliar and intriguing nature, as so far, its performance is yet to be proven.
The indicators used by Ichimoku are somewhat complex compared to traditional technical indicators, but they work in the same way. Indeed, like any technical indicator, it is just a visual representation of information already included in the chart.
Why does the crossing of these price levels indicate a buy or a sell signal? It depends on the person. For some, it is simply a self-fulfilling prophecy or mere sheep-like behaviour among investors, but going from that to obtaining any real benefit from it, to anticipate price changes, once again, this is yet to be proven!
​
Test drive our trading platform with a practice account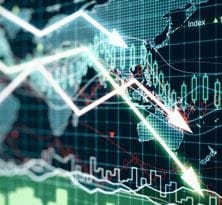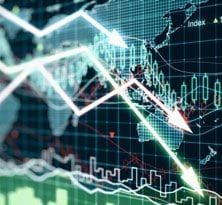 Experience our powerful online platform with pattern recognition scanner, price alerts and module linking.
Fill in our short form and start trading
Explore our intuitive trading platform
Trade the markets risk-free
Disclaimer: CMC Markets is an execution-only service provider. The material (whether or not it states any opinions) is for general information purposes only, and does not take into account your personal circumstances or objectives. Nothing in this material is (or should be considered to be) financial, investment or other advice on which reliance should be placed. No opinion given in the material constitutes a recommendation by CMC Markets or the author that any particular investment, security, transaction or investment strategy is suitable for any specific person.