Forex technical analysis
Technical analysis is a range of techniques used to try and forecast future price movements of financial products based on historical price movements and patterns. At the same time, technical analysis in forex markets can also be used effectively in developing and executing short-term trading strategies.
Foreign exchange markets are particularly well suited to using technical analysis. The high levels of liquidity in terms of trading volumes and number of players, and sensitivity to big long-term national-level trends, means that forex markets tend to trend over time and patterns often have the chance to fully develop.

Forex patterns
Traders in forex markets can use many of the same western technical analysis techniques as other markets, including trading patterns like wedges, triangles, channels, double tops and bottoms and head and shoulders. Quantitative and combination techniques like moving averages, Bollinger Bands® and Fibonacci retracements are also popular, along with analysis of oscillators and momentum indicators like MACD, relative strength index and stochastics. Wedge patterns and Bollinger Bands are examples of two of the most popular technical analysis methods.

Read also about 11 essential stock trading patterns.
Wedge patterns
Wedge patterns generally give an indication that a trend reversal may be imminent, so if the price is showing a downward trend within the wedge, one might assume that the trend may change to an uptrend when the price breaks through the top of the pattern. Wedge patterns can be bullish or bearish, depending on the current trend shown within the wedge, and they are generally longer-term patterns (three to six months). 
Practise trading risk-free with a CMC Markets demo account.
Bollinger Bands®

®
Bollinger Bands are a chart overlay that draws a line two standard deviations above a simple moving average and a line two standard deviations below the simple moving average. This is one of the most popular technical analysis tools, such as technical indicators, as it is a good measure of volatility. The closer the price on the chart gets to the upper band, the more 'overbought' the market can be considered to be. The closer price gets to the lower band, the more likely the market is to be oversold.
Forex traders can use these techniques on charts of any time horizon from tick or minute charts right through to weekly or monthly charts. In addition to identifying trends, technical traders use these techniques to identify price objectives, stop-loss levels and in-trade selection, often looking for a return to risk ratio of at least 2:1. 
Forex candlestick patterns

Forex traders also are able to use eastern technical analysis techniques, such as identify patterns on candlestick charts, particularly for short-term term trading and identifying key turning points. Some of the more popular forex candlestick patterns used for analysis include dojis, hammers, hanging man, morning and evening stars and engulfing candles.
Many forex traders find using a combination of analysis techniques particularly helpful, as the more indicators that align to suggest a potential trade, the higher the confidence level. 
Reverse charting

There is one particularly useful technical analysis tool which is easily available to forex traders but more difficult for traders of other asset classes.
One of the old adages of technical analysis is 'when in doubt, turn your chart upside down'. This was easy in the days of paper charts but became nearly impossible in the computer age, though it has become a bit easier for traders charting on mobile phones or tablets. 

In forex markets, which are based on currency trading, it's easy to flip a chart over by reversing which of the two currencies in the pair is the base currency. 
In the example charts, traders wondering if USD/CAD is topping may look to CAD/USD for signs of confirmation or rejection. In addition to the chart pattern itself, USD and CAD are a particularly interesting pair to compare in this way, because there are large groups of traders who look at each chart. USD/CAD is the global convention used by traders around the world. CAD/USD, however, is widely used by the Canadian media and Canadian public, so key levels on either chart can have an influence on analysis and trading, and become potential pivot points like USD/CAD $1.2500 and CAD/USD $0.7500, for example. In these charts, it's also worth noting how the wedge patterns and RSI divergences reinforce each other. 
Summary

Technical analysis is used by traders to assess market movements, using price action to inform their trading strategy. Technical analysis tools range from chart patterms, including wedges and triangles, to chart overlays such as Bollinger Bands. 

Some traders may choose to use technical analysis on its own, or combine it with fundamental analysis techniques to shape their trading strategy. There are a wide range of technical analysis tools available on CMC Markets' Next Generation platform.
Test drive our trading platform with a practice account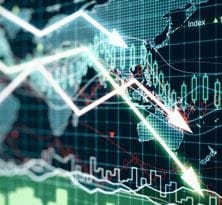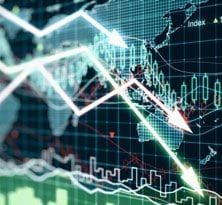 Experience our powerful online platform with pattern recognition scanner, price alerts and module linking.
Fill in our short form and start trading
Explore our intuitive trading platform
Trade the markets risk-free
​Disclaimer: CMC Markets is an execution-only service provider. The material (whether or not it states any opinions) is for general information purposes only, and does not take into account your personal circumstances or objectives. Nothing in this material is (or should be considered to be) financial, investment or other advice on which reliance should be placed. No opinion given in the material constitutes a recommendation by CMC Markets or the author that any particular investment, security, transaction or investment strategy is suitable for any specific person. The material has not been prepared in accordance with legal requirements designed to promote the independence of investment research. Although we are not specifically prevented from dealing before providing this material, we do not seek to take advantage of the material prior to its dissemination.