Technical analysis is the evaluation of a financial asset through the study of historical market statistics. Such statistics include things like price movement and volume, which can give indications of market sentiment. 
Technical analysts don't believe that market price movements are random. Rather, they believe that these movements create identifiable patterns and trends that repeat over time. Consequently, they use this analysis to try and forecast the future price movements of financial assets, or securities.

Typically, technical analysis is based on three theories.

The market discounts everything
In other words, everything you need to know about a security can be found in its price. For this reason analysis should focus on price movements and charts.

Price moves in trends
Market prices are more likely to continue past trends than to move erratically. 

Trends repeat over time
Technical analysts believe that history tends to repeat itself. Therefore, past trends can be used to help interpret future price movements


Technical analysis of the financial markets
There are numerous technical indicators which have been developed by analysts. They use these indicators to attempt to accurately forecast future price movements. Technical indicators are mathematical calculations which point to trade entry and exit signals. Trade signals help investors decide whether to buy, sell or hold a security or financial instrument. Technical indicators are generally used with charts. Indicators are placed over chart data to try and predict the price direction and market trend.
There are different ways that traders can use technical indicators. For example, some try to determine the strength of a trend, and how likely it is that the trend will continue. Others focus purely on identifying current market trend. Moving averages, chart patterns, stochastic oscillator, and support and resistance lines are some of the indicators used to predict price patterns in the financial markets. 
Technical analysis indicators
As we have discussed, technical analysts plan their trades based on the study of price movements, chart patterns, and more mathematical chart indicators such as moving averages. Traders study price movements in the markets to determine where prices are likely to move next. The aim is to use technical analysis tools, such as technical indicators, to identify opportunities to buy and sell. Indicators can help traders identify market conditions. Plus it can help them develop a systematic trading strategy. They will often use mixed indicators to form a strategy. 
Charts
Chart patterns are the most fundamental aspect of technical analysis. A technical analyst uses charts as the source of any information they are gathering. There are different types of charts used by traders, depending on their trading goals. The four primary types are line charts, bar charts, candlestick charts, and point and figure charts. Technical analysts also use chart patterns to help them identify trading and forex signals. They believe that certain patterns tend to reappear, and generally produce similar outcomes. The best place to start is by studying long term charts. Monthly and weekly charts spanning several years give a good overview. Once a trader has gained this perspective, daily and intraday charts can be consulted. This approach helps, because a short term view in isolation can be deceptive.

Read an overview of the best trading patterns and stock chart patterns.
Trends
Being able to identify trends is one of the most important concepts of technical analysis. The trend indicates the general direction that a market is heading. However, identifying trends is not always straightforward because prices rarely move in straight lines. Instead, they move in a series of highs and lows and it is the overall direction of these highs and lows which establish a trend. There are three types of trends: uptrend, downtrend and sideways trend. An uptrend is signalled by a series of higher highs and higher lows, while a downtrend consists of lower lows and lower highs. A sideways trend is when there is little movement up or down. Traders can use trendlines to help them identify trends. It is a simple charting technique where straight lines are used to connect lower lows or higher highs. This helps to show the general direction of the trend. Plus, they can help traders to identify areas of support and resistance.

Support and resistance
Support and resistance levels are another important concept of technical analysis. They are areas on a chart where the market's price struggles to break through. Support levels are formed when a falling market reaches a certain level, and then bounces. Resistance is formed when a rising market hits a high and then falls. The more times a market hits these points of support or resistance and reverses, the more reliable that projected line will be for future levels. They can be used to help make trading decisions, and can indicate when a trend is about to reverse.
Moving averages
Given the volatility of price movements, chart patterns can be difficult to read. Technical analysts can use moving averages to help with this. Moving averages can remove day-to-day fluctuations, making price trends easier to spot. They are also useful for identifying support and resistance levels. Moving averages work by taking the average of past price movements. This means they are better for accurately reading past price movements, but are less suitable for forecasting future movements. The most common type of moving average is the simple moving average. Other popular types are the exponential moving average and linear weighted moving average. The most popular periods used for calculating moving averages are 50, 100 or 200 days.
Correlation
Some stock movements are dependent on each other, with a clear relationship. This correlation and dependence can be of interest in technical analysis. When the prices of the two stocks move in a similar direction, they are correlated, or dependent. For example, let's say the price of oil is increasing. Gas prices have a tendency to rise as well whenever this happens. This means that they have a positive correlation. When the price of two commodities consistently move in opposite directions, they are negatively correlated. Two stocks moving independently of each other without any correlation can help with portfolio diversification. This is because when some shares in a portfolio are losing money, other non-correlated shares might still be gaining. 

Trading using technical analysis
Technical analysis and fundamental analysis are the two main approaches to analysing securities. As we've seen, technical analysis looks at price movements and uses this data to try and predict future price movements. It uses techniques like statistical analysis and behavioural economics. 
Fundamental analysis, on the other hand, attempts to measure the intrinsic value of a security. It involves the study of overall economic and industry conditions. It also looks at the financial conditions and management of companies. Things like earnings, expenses, assets and liabilities are important to fundamental analysts.

Technical analysts generally begin their analysis with charts, whereas fundamental analysts typically research a company's financial statements. A technical analyst sees no reason to analyse this sort of information. They believe that the security's price already includes all the relevant information, including fundamental factors. The theory that any past trading information is already reflected in the price of its stock is known as the efficient market hypothesis. 

Fundamental analysts also take a longer-term approach compared to technical analysts. For example, they believe it can often take a long time for a company's intrinsic value to be reflected in the market. They also have different goals in mind. Fundamental analysts make long-term investments in a security's underlying business. In contrast, technical analysts try to identify short- to medium-term trades where they can profit from market trends.

Technical analysis and fundamental analysis are often seen as opposing approaches. However, it is possible to combine the two. A technical analyst may use fundamental analysis to support some of their trades, and vice versa. For example, fundamental analysis could be used to research an undervalued stock. Technical analysis could then be used to find a specific entry and exit point.
​
Disclaimer

CMC Markets is an execution-only service provider. The material (whether or not it states any opinions) is for general information purposes only, and does not take into account your personal circumstances or objectives. Nothing in this material is (or should be considered to be) financial, investment or other advice on which reliance should be placed. No opinion given in the material constitutes a recommendation by CMC Markets or the author that any particular investment, security, transaction or investment strategy is suitable for any specific person.

​CMC Markets does not endorse or offer opinion on the trading strategies used by the author. Their trading strategies do not guarantee any return and CMC Markets shall not be held responsible for any loss that you may incur, either directly or indirectly, arising from any investment based on any information contained herein.

Test drive our trading platform with a practice account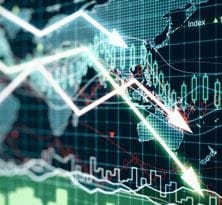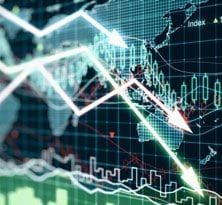 Experience our powerful online platform with pattern recognition scanner, price alerts and module linking.
Fill in our short form and start trading
Explore our intuitive trading platform
Trade the markets risk-free