Forex is the largest financial market in the world, and its popularity among retail traders has exploded over recent years. There are a number of benefits to trading forex, including the ability to trade on margin, high liquidity and the flexibility to trade around the clock from Sunday through to Friday.

Forex trading is one of our most popularly traded instruments, with major currency pairs like EUR/USD, GBP/USD and USD/JPY traded in high volumes. So why is the forex market so popular, and what are the reasons to trade forex?
What are the benefits of forex trading?
High liquidity

The currency market is the most heavily traded financial market in the world, with a daily average turnover of around $5 trillion. With so many global market participants trading at any one time throughtout the day, currency trading provides more liquidity than any other financial market. Unlike the commodities and other markets, forex does not have its own exchange and is an over-the-counter product. For many traders, because of its size, it's thought to be the purest market out there.
Leverage

Leverage is a key advantage of forex trading, and means you only need to put up an initial deposit, or margin, to enter a trade. Our margins start from 3.3%, which is a forex leverage of 30:1. Margined trading can be a more efficient use of your capital because you only have to provide a percentage of the overall value of your position, while maintaining full exposure to the market. This effectively means that you increase your profit potential if the market moves in your favour, and loss potential if the market moves against you.

For example, with £100 as position margin, you could enter a position that has an overall value of £3,000. Remember that increased leverage enhances losses as well as profits. Additionally, markets can move against you and you could lose all of your capital due to rapid price movements.
24-hour forex market

Forex trading takes place across the globe, around the clock, from Sunday night through to Friday night. This means that, unlike any other financial markets, investors can almost always respond to currency fluctuations caused by social, political and economic events as they occur, without having to wait for markets to open. Currency markets offer price volatility 24 hours a day, so whatever your trading strategy, there is the potential to find numerous trading opportunities. This also means that the markets are constantly moving, which places even more emphasis on monitoring your positions and using the appropriate risk management tools. Read more about forex market hours.
Forex often costs less to trade

This is another benefit of forex that trickles down from the sheer size of the daily volume. All markets have a bid/offer (or bid/ask) forex spread – a price at which you buy and a price at which you sell. The wider this spread, the more the market has to move in your favour for you to break even on the trade, let alone start to profit. For major currency pairs such as GBP/USD and EUR/USD, this spread can often be just one point (often referred to as one pip) or even less. This makes the cost of trading forex arguably the lowest out of any financial market, which is a major advantage of forex trading.

Market trends can be more predictable

It takes a lot to force a major change in direction of a particular forex pair. Unlike individual shares, forex pairs are not subject to annual results disappointment, profit warnings or dividend cuts. They are affected by economic indicators such as interest rates, a country's economy changing direction or even political unrest. As a forex trader, it is therefore important to keep track of geopolitical and other global developments, as these could have a major impact on market trends and forex prices. In theory, this should make the future direction easier to predict than other markets that can be buffeted by relevantly insignificant factors. The fact that forex is used as a barometer for major economies is one that appeals to both technical and fundamental traders alike.
Ongoing market volatility

For most traders, a market has to move up or down for them to profit – they want at least some degree of volatility. This is another of the reasons to trade forex. There is seldom a dull day. Even on the quietest days, the major forex pairs will usually travel through ranges of 30 to 70 points. Many will see this as an opportunity to try and profit from forex day trading.  When markets really move, it is not rare to see moves in excess of 100 points. It is this volatility that is a major draw for retail traders to the forex market.
Forex trading: benefits and risks
As discussed in this article, there are many advantages to trading forex. However, trading the financial markets always proposes some level of risk, and seeing as the forex market is highly liquid and volatile, you need to trade with caution. Leverage in forex can maximise profits but it can equally wipe out your entire capital with one loss. Therefore, we recommend that you take a look at our risk and money management guide for tips on how to stay safe while trading. You can also practise trading the FX market by registering for a demo account below, with £10,000 worth of virtual funds.
Test drive our trading platform with a practice account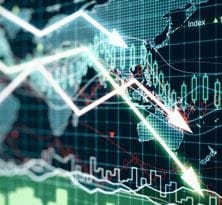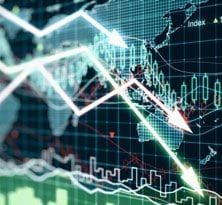 Experience our powerful online platform with pattern recognition scanner, price alerts and module linking.
Fill in our short form and start trading
Explore our intuitive trading platform
Trade the markets risk-free
Disclaimer: CMC Markets is an execution-only service provider. The material (whether or not it states any opinions) is for general information purposes only, and does not take into account your personal circumstances or objectives. Nothing in this material is (or should be considered to be) financial, investment or other advice on which reliance should be placed. No opinion given in the material constitutes a recommendation by CMC Markets or the author that any particular investment, security, transaction or investment strategy is suitable for any specific person.