Forex day trading is the buying and selling of currency pairs within the same trading day. It is a type of short-term trading. Typically, traders will place a number of forex trades per day, and close them out at the end of the trading day. Day traders do not like holding overnight positions. The price fluctuations of liquid currency pairs can provide plenty of opportunities for day traders, so they will usually look for currency pairs which are highly liquid and volatile.
Day trading is particularly popular among retail forex traders. It can be a quick way to see returns on an investment. However, this short-term approach to trading is not suitable for everyone. It is best suited to traders who have enough time to analyse the markets and monitor their trades throughout the day.
Day forex trading involves reacting to short-term fluctuations in the price of currency pairs and therefore requires control and focus. Discipline and the ability to stick to a trading strategy are also important. Numerous trading platforms offer a range of trading tools to help traders create indicators, and devise potential entry and exit points for their trades.
Forex day trading strategies

It is important for traders to familiarise themselves with different strategies when it comes to trading the foreign exchange market. Typical forex trading strategies will involve some form of analysis, whether this is technical analysis, fundamental analysis, or a combination of the two. Day traders will use this analysis to help decide when to buy and sell currency pairs. 
It can be the case that more than one strategy is needed for forex day trading. As market conditions vary on a day-to-day basis, traders should be prepared to adapt their strategy, for example during times of high market liquidity.
News trading

Traders will want to stay up-to-date on the latest trading news releases in the short-term. Knowing what is going on in the markets can help traders prepare for potential trading decisions in advance, and to plan their trading goals and strategies at the start of the day. Central bank announcements, interest-rate changes and other economic data releases can impact currency prices, so it is important to keep track of major economic announcements and news events as a day trader.
News trading

Another popular way traders approach forex day trading is through trend trading. This involves looking at longer-term charts to identify a trend. Once the overall trend is established, traders would look at a chart with a smaller time-frame for trends moving in the same direction. Various indicators can be used to help traders determine the trend.
Momentum trading

Momentum trading is another popular approach to forex day trading. This approach looks for strong price moves paired with a high volume of trading in the direction of the move. Momentum trading involves being able to wait for the best opportunity to open a position. 
Momentum trading

Breakout trading is a common strategy in forex trading. It involves waiting for big market moves. These big moves can be caused by things like changes in a country's economic data. They can happen unexpectedly or after expected economic announcements. With breakout trading, a trader would wait for prices to break through a significant price level, indicating the start of a trend. The trader would then open a position in the direction they expect prices to move. Breakout trading is an efficient strategy for those who keep up-to-date with economic and political news.
Charts and order types

Understanding charts and order types is also fundamental to any forex day trading strategy. Day trading takes place over a short time period, so it is necessary to make quick decisions. Traders should be able to read charts efficiently and accurately so that this does not slow down their trading. Similarly, traders should know their order types well. This applies to both getting in and out of the markets. Orders are important as they can help traders determine when to open a trade and maximise potential profit, as well as close their trades to reduce losses. If a trader doesn't know their order types well, this can slow down their trading, and ultimately cost them money.
What risks are involved in forex day trading?

Risks involved in forex day trading mainly include substantial loss of capital. It is generally acknowledged that trading in narrow time frames can expose the trader to more risks. Plus, trading currency pairs on margin, such as with spread bets or CFD trades, can expose the trader to more risk. Margin trading requires a smaller investment, which gives traders leverage to more substantial trading volumes. The risks are greater as well, however, as the trader could end up losing more than their deposit if prices move in the opposite direction.
Unexpected news events can also cause volatility in the forex markets. During volatile market conditions, aggressive use of leverage could result in substantial losses. It is good practice to limit the amount of risk you are exposed to on each trade. For example, risking only one per cent of your overall trading account balance on each trade.
Another way to control the risk on each trade is to implement stop losses. Stop-loss orders can be applied to each individual trade. They allow the trader to set a price level at which to exit a losing trade. Stop-loss orders execute automatically, so it is good practice to apply them to every trade.
It is important to bear in mind, however, that stop-loss orders do not guarantee that your position will be closed out at the price you set. During volatile market conditions, prices can move from one level to another. Sometimes they skip the level in between. This is known as slippage. In this case, stop losses could execute at a worse level than what had been set, causing larger losses. Some brokers will offer what are known as guaranteed stop-loss orders in order to prevent this. For a small cost, they are guaranteed to close out your trade at the price set.
Failing to research a broker properly before trading with them can also be another risk of forex day trading. It is important to be aware of brokers who are not fully authorised and regulated by the country's regulatory authority. All forex brokers are subject to certain regulation. In the UK, traders should check that their chosen broker is fully registered and authorised by the Financial Conduct Authority. This will help to avoid any scam brokers. A broker's software is also very important. Day traders need a direct access broker, whose platform is reliable. In day trading, every second counts, therefore it is important that pricing is in real-time and that trades can be placed easily and efficiently.
Summary

Forex day trading is the buying and selling of currencies within the same trading day. Day traders will rarely hold a trade overnight, which is one way to avoid holding costs. Forex day trading is often seen as a way to make a quick return on your investments, however, it is not suitable for everyone. There are certain things you should consider before engaging in this type of trading.
For one thing, forex day traders should have enough time at their disposal to be able to monitor their trades throughout the day. Forex day trading takes a lot of discipline. Traders will need to have the time and knowledge to conduct their trading analysis on a day-to-day basis. Currency pairs which are highly liquid and volatile are most attractive to day traders. The price fluctuations of liquid currency pairs can provide plenty of trading opportunities. However, this also means the trading situation can change very rapidly, and day traders will need to monitor any open positions and respond to this.
Considering your forex day trading strategy is also important. There are various strategies that can be employed. These include momentum trading and breakout trading. Staying up-to-date with key economic announcements is also beneficial to this type of trading. Market conditions are likely to change on a daily basis. The most successful traders will therefore also be prepared to change their strategies. 
Finally, as with any trading, forex day trading has its risks. When trading products such as spread bets or CFDs, traders use leverage. An overly aggressive use of leverage, combined with volatile currency pairs in day trading environment, could lead to large losses. Forex day traders should ensure that they implement risk-management tools such as stop-loss orders to minimise losses. 
​
Disclaimer

CMC Markets is an execution-only service provider. The material (whether or not it states any opinions) is for general information purposes only, and does not take into account your personal circumstances or objectives. Nothing in this material is (or should be considered to be) financial, investment or other advice on which reliance should be placed. No opinion given in the material constitutes a recommendation by CMC Markets or the author that any particular investment, security, transaction or investment strategy is suitable for any specific person.
​
CMC Markets does not endorse or offer opinion on the trading strategies used by the author. Their trading strategies do not guarantee any return and CMC Markets shall not be held responsible for any loss that you may incur, either directly or indirectly, arising from any investment based on any information contained herein.
Test drive our trading platform with a practice account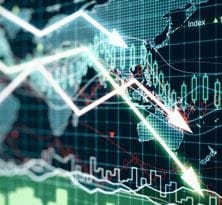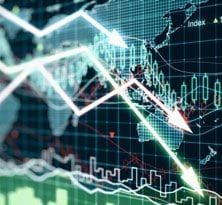 Experience our powerful online platform with pattern recognition scanner, price alerts and module linking.
Fill in our short form and start trading
Explore our intuitive trading platform
Trade the markets risk-free