New features | Web platform
Light theme & fixed layouts

Posted in July 2019 by Ryan O'Doherty
We're excited to announce a number of design and style improvements in our latest desktop platform upgrade – find out more about the new features.
New light theme
You can now choose between our traditional dark theme and a new lighter alternative. Switch between themes at any time via the redesigned layout manager at the top of the platform.
When switching themes for the first time, a pop-up message will ask if you would like to align all chart colours with the updated theme. If you select 'yes', the default template and any open or saved charts will automatically update to the new theme. Additional templates will keep their existing colour settings. Change this setting at any time within the layout manager.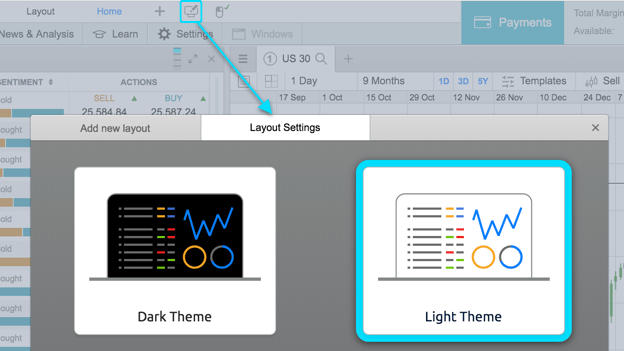 Fixed layouts
Our platform has traditionally offered a floating layout design, where feature windows are added and moved freely around your screen(s). This flexibility is great for some traders, but others prefer a more defined layout.
This release offers you the choice between floating layouts or a more structured fixed layout.
Fixed layouts automatically adapt open windows sizes to the available space in your browser. If you resize one window, the adjacent windows resize automatically to adapt to the space available. This means you don't need to resize each window individually.
Add fixed layouts from the '+' icon in the main header bar. You can now create up to 10 layouts (previously five), and you can add a combination of both fixed and floating layouts to your setup.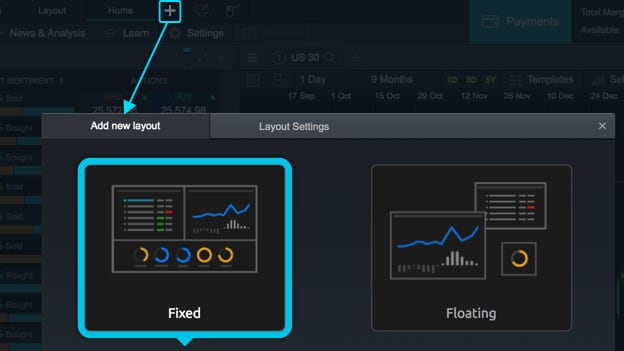 Adding and splitting windows
As part of any fixed layout, you can load empty windows as part of a custom layout, or via 'splitting' an existing open window. Each empty window has add, split and delete buttons.
Empty window example
Split: Choose one of the available templates
Add: Choose from available feature windows

You can split a populated window via a new option in the context menu.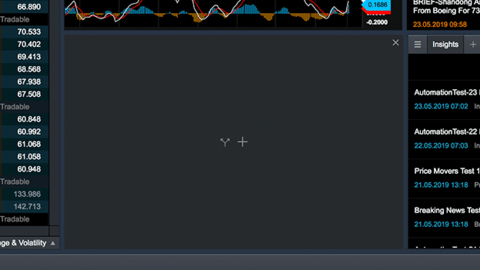 Alternatively, you can split any window by dragging and dropping a tab into another window's main body. Depending on where you drop the window determines how the module is divided. A window overlay will provide feedback on where the window will be placed.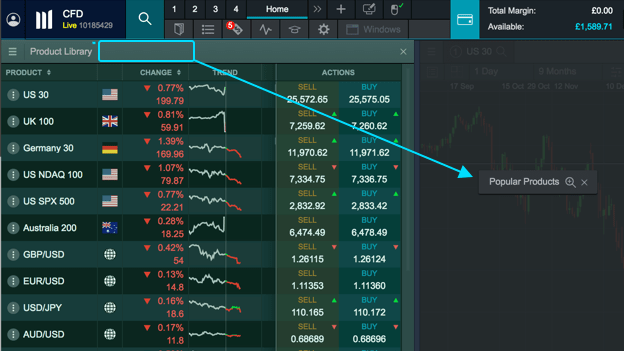 Note: you can make a fixed window float by dragging the tab into the middle of its own window.

Default layouts

You can now choose from a range of default templates for both fixed and floating layouts.

If you prefer you can create your own bespoke, custom layout using one of 12 layout templates.

Once a layout has been added you can customise further by adding, splitting, resizing and deleting windows.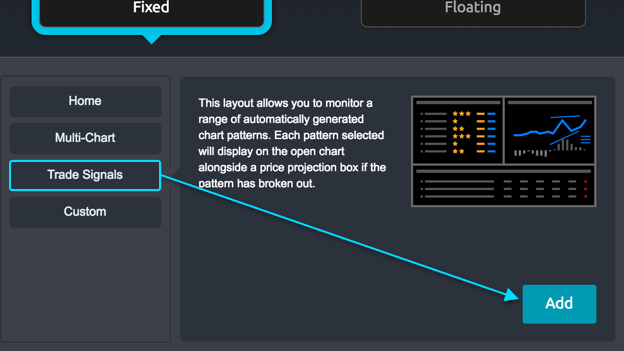 Window management (tabbing)

Optimise your layout space with a completely redesigned way to manage windows on the platform. You now have the ability to tab feature windows to one another by simply dragging and dropping the tab of any open window into the header bar of another.

You can also add a new tab to an existing window by using the new '+' icon. Selecting this icon will load a menu of possible features you can attach.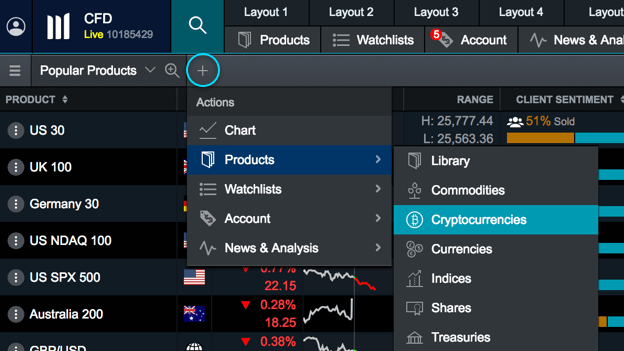 Note: if a feature is open elsewhere on the platform it will be greyed out. Certain windows can't be tabbed, including settings, product overview, quote panels, order tickets and sentiment.

Welcome experience

If you're a new user of our desktop platform, you can quickly customise the platform to suit your specific trading needs with our new welcome experience.

This optional welcome experience asks whether you prefer a fixed or floating style platform, a dark or light theme, and which asset classes (indices, forex, shares etc) you trade, so we can automatically populate watchlists with popular instruments based on your selections.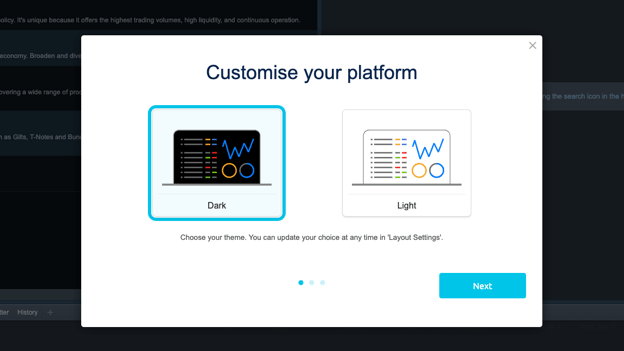 Quick tour

Our new welcome tour provides a general overview of key features within your trading account. Access the tour from the new learn menu tab.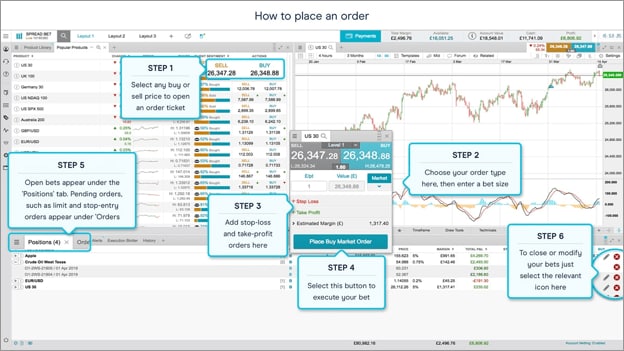 Side menu

We've introduced a new layout option allowing you to position the main menu either at the top or left the platform – choose your preferred option in the layout manager.

You can also hide the side menu once you've set up your preferred layout – just click on the icon in the top left of the platform to save space.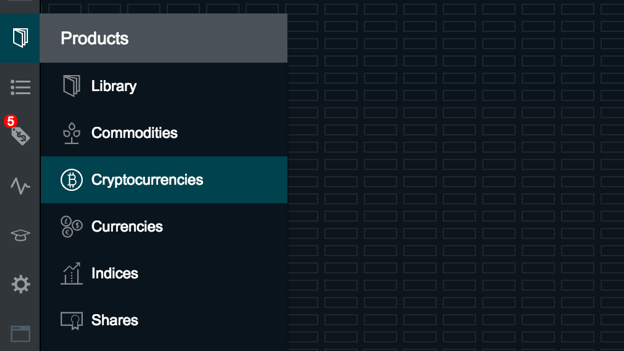 Other updates

A new main menu design
Layouts now display their full names which can be edited at any time
Previous search now returns to 10 products so you can easily access those you look up the most
The payments icon is more prominent and has moved next to your account value information
We've reduced minimum window sizes on many modules for improved layout management
The chart price widget now floats within the chart when the module is minimised, and can then be dragged anywhere within the chart space
We've added additional filters in the history window
A new windows manager shows a list of all your open windows so you can delete or hide as needed
Price updates are now clearer as we now display arrows rather than changing price colours