In recent years, more and more countries have legalised the use of cannabis for medical or recreational use.  According to ongoing research, by the year 2030, the value of the cannabis industry will reach $80 billion in the U.S. alone. This forecast makes cannabis an investment definitely worth considering, as there is a huge potential for growth.

Cannabis investment can be done in three ways: through CFD trading, spread betting or by investing in marijuana shares directly. However, before choosing whether to invest or trade, it is important to understand the types of available products for dealing with marijuana stocks.

There are roughly two types of marijuana products: medical and recreational. Most companies are involved in the production of medical marijuana, since cannabis-based products seems to have positive effects on people suffering from a variety of medical conditions. Preliminary research suggests that cannabis can reduce nausea during chemotherapy, improve appetite in people with HIV/AIDS, reduce chronic pain and muscle spasms, and even treat severe forms of epilepsy. Furthermore, marijuana appears to be a great muscle relaxant, capable of lessening the tremors associated with Parkinson's disease.

Nowdays, many pharmaceutical companies are involved in the production of medicinal cannabis for medical purposes. Read our article on pharmaceutical stocks to learn more.

As far as recreational cannabis, the countries presently allowing recreational marijuana consumption are a minority, but if in the future, other countries will follow Canada's example and legalise recreational cannabis, it is very likely that more companies will start focusing on it.

Is cannabis trading legal?
Although cannabis is considered an illegal substance in most countries, investing or trading in publicly listed shares of reputable companies operating in the cannabis industry is absolutely legal.

How to invest in marijuana stocks
When you buy shares, you legally take ownership of the underlying asset with the intention of making a profit. A share in fact represents a portion of a publicly traded company.

If purchasing marijuana shares outright is not a suitable option for you, you can trade on marijuana stocks instead. We offer three ways of doing so: spread betting or CFD trading.
Spread betting is a tax efficient way of speculating on the price movement of cannabis stocks. Spread betters can open positions on both directions of the marijuana market (going long or short) and use financial leverage to increase their trade exposure. If you wish to learn more, read our article on what spread betting is.
CFDs. Like spread betting a CFD (contract for difference) is a leveraged product. When trading CFDs, you don't actually buy or sell physical cannabis shares, instead you open a position based on which direction you think the market will move in.
Cannabis share baskets. Through our share basket you can get exposure to 7 stocks related to the cannabis industy. These stocks were chosen by our analysts and traders.
When spread betting and trading CFDs you should place a stop loss order to limit any losses on a security position.
 If you are still not sure whether to choose CFDs or spread betting, learn about the key differences between the two to make more informed decision.

Ready to start trading? Open a live account now to trade on marijuana stocks.
​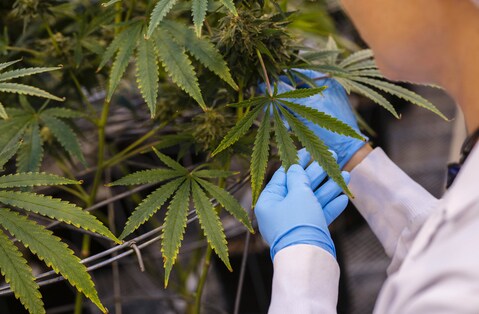 Best marijuana stocks
Aurora Cannabis
Aurora Cannabis was founded in Canada in 2016 by a group of investors, who were able to secure a plot of over 160 acres of land in Mountain View County, where the company's first facility was located. The company was licensed to grow cannabis in 2014, making it the first cannabis producer to obtain a federal license in that province. On November 2014, Aurora Cannabis was issued the first Health Canada license for the sale of medical marijuana.

Since then, the company has built numerous facilities in Canada, Europe, Asia, Latin America, and Oceania. On January, 2017, the company also received a Health Canada license to sell cannabis oils, prompting the launch of four cannabis oil-based product lines in April 2017.

By the end of September 2018, Aurora Cannabis had eight licensed manufacturing facilities, five sale licenses, and operated in 25 countries. Within a year, the declared production capacity grew to over 625,000 kilograms of cannabis per year, most of which taking place at the Canadian headquarters. The presence of Aurora Cannabis on the international markets continued to grow, and today the company is fully operational in 25 countries worldwide.

Aurora ranks fifth among the largest cannabis companies in the world by market capitalisation.
As of April 2018, the company had a market value of $ 4.5 billion. At the time, the company was completing the acquisition of its previous competitor CanniMed Therapeutics.
Canopy Growth CGC
Canopy Growth, which until 2014 was called Tweed, is a Canadian medical marijuana company, with the added capability and competency to convert to a recreational marijuana producer in a relatively short period of time.

In 2014, Tweed became the first publicly traded cannabis company in North America. In 2018, the company went through a reorganisation and rebranding process, which led to the creation of the new Canopy Growth Corporation, the first cannabis company listed on the New York Stock Exchange.

Initially, the newly created company operated primarily in Canada and in the first few months of operations, its revenues rose 282% from the previous year, reaching a total of $ 83 million in the last three months of 2018.

Tilray Inc.
Tilray Inc., a Canadian pharmaceutical company specialising in the production and marketing of medical and recreational marijuana, was the first cannabis company to go public on NASDAQ.

Specifically, the company uses cutting edge production processes for the cultivation, harvesting, care, cutting, and packaging of cannabis.

In 2019, Tilray generated nearly $ 167 million in revenues. Its head office is located in Toronto, with products being sold in the United States, Australia, New Zealand, Germany, Portugal and Latin America.

GW Pharmaceuticals PLC – ADR

GW Pharmaceutical PLC - ADR, which was founded in the UK in 1998 by two biotechnology entrepreneurs, was the result of close collaboration with the United Kingdom Home Office and the Medicines and Healthcare products Regulatory Agency, which were instrumental in creating the necessary guidelines for license application and for the cannabinoids research conducted by GW Pharmaceuticals.

The company's extensive growth is due in part to the development of an international communication network of leading scientists and the creation of a research group with extensive experience in the cannabinoid sector.

As a result of such growth, an analysis of its stocks between 2012 and 2019 shows a very significant price increase: whereas in 2012, a company share had a price of $ 10.36, in 2019, the same stock went up to $ 107.50.
Cara Therapeutics
Cara Therapeutics is a U.S. biopharmaceutical company founded in 2004, which specialises in the distribution of products for the relief of acute and chronic pain and itching; its drug use a new approach to pain management that primarily relies on kappa opioid receptors.

Cara Therapeutics is currently developing new products without same side effects of traditional pain medications, such as morphine, ibuprofen, and acetaminophen. In fact, the company's goal is to use marijuana for pain management, working on cannabinoid receptors to influence patient' reactions to pain and inflammation. This is why the company has developed an experimental cannabinoid drug, called CR701, which could prove very effective in treating chronic pain, without the addictive side effects typical of other pain relievers.

Total revenues for Cara Therapeutics totalled $ 19.9 million for the year that ended in December.

Cronos Group
Cronos Group, which was founded in 2012, is a Canadian producer with a strong international presence through subsidiaries and licensed producers.
It uses multiple international production and distribution platforms and is fully committed to products research and development, to the establishment of international brands, and to the development of intellectual properties.

The company has built a global network based on partnership, joint ventures, and product manufacturing and distribution across 5 continents.

The value of Cronos stocks skyrocketed between 2014 and the end of 2019. In fact, whereas in 2014, the price per share was 0.75 CAD ($0.57), in December 2019, it had gone up to 8.73 CAD ($ 6.65).


Aphria Inc.
Aphria Inc., a Canadian company and distributing cannabis, is listed on both New York and Toronto stock exchanges since January 2018.
Its markets Capitalisation at the time of listing was around $ 3 billion, making it one of the largest cannabis companies in the world.

Aphria owns a 300,000 m2 cannabis greenhouse facility in Ontario, which produces 90% of its cannabis.
The company is currently in the process of expanding its operations, as the CEO is planning to open new greenhouse to more adequately respond to growing demand.

Marijuana ETFs
Another way to invest in marijuana stocks are cannabis ETFs, which are investment funds for underlying baskets of securities that you can trade with us. Marijuana ETFs are specifically designed to give investors and traders a vaster and broader exposure to the cannabis industry. Leveraged ETFs are complex financial instruments that carry significant risks. Certain leveraged ETFs are only considered appropriate for experienced traders. At present, there are two popular marijuana ETFs on our platform:

Horizon Medical Marijuana Life Science ETF

The Horizon Marijuana Life Science Index ETF (TSX: HMMJ) focuses on medical marijuana companies and tracks around 30 marijuana stocks.

ETFMG Alternative Harvest ETF

ETFMG Alternative Harvest ETF was initially a South American real estate ETF, until it changed its investment focus to marijuana stocks in 2018.
This is not a true pure-play specialising in marijuana ETFs and it does not only offer cannabis stocks. According to its prospectus, this ETF tracks over 40 companies that:

Cultivate or participate in the legal production of marijuana

Distribute marijuana for medical or non-medical purposes
Distribute prescription drugs that use cannabinoids as an active ingredient
Trade or produce tobacco products such as cigarettes, cigars, or electronic cigarettes

Produce cigarette components such as filters or paper

Strategies for marijuana stock trading
If you decide to trade on marijuana stocks, it is important to develop your own strategy and build your trading template. There are a variety of trading strategies that you can choose from, based on your needs and level of experience.

Trade on marijuana stocks with CMC Markets
Open a live account now to start trading on marijuana stocks. You can familiarise yourself also with our online trading platform, Next Generation. We offer spread bets and CFD trading on over 8500 shares and ETFs.

Test drive our trading platform with a practice account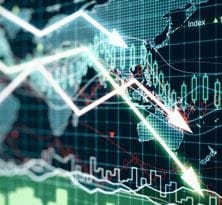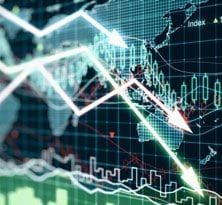 Experience our powerful online platform with pattern recognition scanner, price alerts and module linking.
Fill in our short form and start trading
Explore our intuitive trading platform
Trade the markets risk-free
Disclaimer: CMC Markets is an execution-only service provider. The material (whether or not it states any opinions) is for general information purposes only, and does not take into account your personal circumstances or objectives. Nothing in this material is (or should be considered to be) financial, investment or other advice on which reliance should be placed. No opinion given in the material constitutes a recommendation by CMC Markets or the author that any particular investment, security, transaction or investment strategy is suitable for any specific person. CMC Markets does not endorse or offer opinion on the trading strategies used by the author. Their trading strategies do not guarantee any return and CMC Markets shall not be held responsible for any loss that you may incur, either directly or indirectly, arising from any investment based on any information contained herein.