Pharmaceutical stocks to watch
Investing in pharmaceutical stocks is a popular trend in times of political or economic instability. ​The pharmaceutical industry is part of the wider healthcare sector, and these companies are active all year round, no matter the global situation. For example, given the Covid-19 crisis, pharmaceutical companies have been in high demand as they provide products and equipment, in turn increasing their share price and value.
​This article contains a list of global pharmaceutical shares with some of the highest market capitalisations, dividend yield percentages and overall stock value according to stock market indices such as the S&P 500 and FTSE 100. This information is accurate as of June 2020.
The main stock indices tend to contain a number of blue-chip companies that have proven their value throughout years of business expansion and economic suffering. Our trading platform offers spread betting and CFD trading on both blue-chip stocks and pharma penny stocks.

​Pharmaceutical share tips
Share prices tend to represent the perceived value of a company by investors, and any subsequent profit and loss that may result after opening a trade. In order to value pharma stocks, it's important to analyse company fundamentals: the internal and external factors that may influence the performance of the business. This is part of fundamental analysis, which most traders will undertake before opening a position in the long term, though less often in the short term. Price-to-earnings (P/E) ratios help to value a company's share against its competitors.
Pharmaceutical stock investors look for growth and earnings potential and often prefer high-yield stocks, as this means that the company is likely to pay consistent dividends. Paying dividends to investors can help to strengthen loyalty, as well as confidence in success and future payouts.
Total return is also a good indicator of healthcare stock performance. It shows the return rate of an investment over a period of time, measured by interest, capital gains and dividend statistics. These aspects can all be used to measure the value of top pharmaceutical stocks.
Pharma penny stocks
In recent years, biotech and pharmaceutical penny stocks have become a particular interest to investors as they have often grown into widespread, multinational corporations, including Novavax and Pharma Mar. Penny stocks in the pharma sector have become especially popular throughout the Covid-19 pandemic, as many small businesses are racing to develop a coronavirus vaccine, rivalling their larger competitors.

​In particular, Pharma Mar has recently claimed that its treatment for coronavirus is more than 2,800 times more effective than that of its biotech rival, Gilead Sciences. The image below shows how Pharma Mar's share price previously traded for under $5 until the peak of the pandemic in early 2020, and has been rising consistently ever since. The same situation applies to Inovio Pharmaceuticals, which was considered a pharma penny stock until February 2020, where its share price rose to around 10 times the original.
Top pharma stocks

GSK is a global pharmaceutical company that is involved in the manufacturing and marketing of vaccines, medicines and other healthcare-related products, headquartered in London. The wide range of operations make it a relatively reliable pharma stock and helps to diversify a trader's risk portfolio. Relatively low-risk stocks tend to appeal to long-term investors; for this reason, it is considered one of the most popular UK pharma stocks right now.

Market capitalisation: $105bn
Dividend yield: 4.42%
P/E ratio: 15.43

AstraZeneca conducts its research and development in three global regions: Cambridge, UK; Maryland, US; and Mölndal, Sweden. It's one of the most advanced developers of prescription medicine for cardiovascular, respiratory and autoimmunity purposes. It's also one of the fastest-growing top pharma stocks in 2020 due to the pandemic, leading Astrazeneca's share price to rise within recent months.

Market capitalisation: $142bn
Dividend yield: 3.40%
P/E ratio: 91.7

Gilead is a US biopharmaceutical company that focuses on producing antiviral solutions for illnesses that are often overlooked by other healthcare companies. This includes treatment for HIV, liver disease and other inflammatory diseases that are similar to influenza. Gilead's stock price shot up by 5% in a matter of days after releasing the news that they were a primary contender in the race for a Covid-19 vaccine in early 2020.

Market capitalisation: $94.5bn
Dividend yield: 3.71%
P/E ratio: 19.37

AbbVie is a spin-off of Abbott Laboratories, dedicated to treating chronic autoimmune diseases on a global level, including blood cancers, Parkinson's and Crohn's disease. In June 2019, it acquired Allergan, another biopharmaceutical company from Ireland, whose combined revenue has led to a massive expansion of the company. In turn, this has increased AbbVie's share price. It also pays consistent dividends to investors of a high percentage.

Market capitalisation: $136bn
Dividend yield: 5.18%
P/E ratio: 16.27

Novavax is a US vaccine developer for autoimmune diseases. In comparison with the blue-chip stocks in this list, Novavax is a small-cap pharma stock and has a newer and therefore smaller presence in the healthcare market. Although it doesn't pay out dividends, it has shown fast-paced developments in clinical testing for the Covid-19 vaccine, helping the company value and Novavax's stock price to double since the start of 2020.

Market capitalisation: $2.58bn
Dividend yield: N/A
P/E ratio: N/A

Pfizer is one of the world's largest pharmaceutical companies, headquartered in New York City. It was founded in 1849 and Pfizer's share price has been featured on the Dow Jones Industrial Average stock index since 2004, setting a standard for rising pharma stocks. Pfizer develops and distributes medicines and vaccines worldwide, for inflammatory and immunology diseases, as well as rare diseases. This blue-chip stock provides consistent dividends and opportunities for company growth and revenue, making it one of the most popular biotech stocks among traders.

Market capitalisation: $200bn
Dividend yield: 4.20%
P/E ratio: 12.85

GW is a British pharmaceutical company, best known for its treatment for multiple sclerosis, which included medicinal cannabis. It was the first natural cannabis plant derivative to gain market approval across the globe. Its contribution to world-leading developments in science means that GW Pharmaceuticals' stock price is of a high value.

Market capitalisation: $3.92bn
Dividend yield: N/A
P/E ratio: 129.46

Many pharmaceutical companies, such as GW Pharmaceuticals, are involved in the production of medical marijuana. Read our article on marijuana stocks to learn more about how cannabis is largely used by pharmaceutical companies for medical purposes. 


Sanofi is seen as a relatively safe bet in the world of healthcare stocks. It's a Paris-based pharmaceutical company that focuses on therapeutics, most notably for multiple sclerosis, various cancers and arthritis. It is the world's fifth largest pharmaceutical company in terms of prescription sales from selling a wide range of over-the-counter drugs to consumers. This makes investing in Sanofi stocks a very appealing choice for investors.

Market capitalisation: $125bn
Dividend yield: 2.35%
P/E ratio: 15.94%

Headquartered in Basel, Switzerland, Novartis is one of the world's largest pharmaceutical companies based on market capitalisation, along with Pfizer. Its main purpose is to generate prescription medicines on a global basis for immunology, dermatology and respiratory purposes. Novartis boasts a high-value share price, although it follows the European practice of only paying dividends to investors once a year, instead of quarterly. This may deter investors looking for more frequent payouts.

Market capitalisation: $196bn
Dividend yield: 2.32%
P/E ratio: 16.33

Investing in Moderna stocks is another opportunity on this list for investors that are interested in rising pharma stocks. Moderna is a US biotech company that bases its research and development for vaccines and therapeutics primarily on mRNA molecules. The company already has alliances with other top pharma companies, including AstraZeneca and Merck, which is an indication of its promising future within the healthcare sector.

Market capitalisation: $22bn
Dividend yield: N/A
P/E ratio: N/A

Sinopharm is a Chinese healthcare network that owns many subsidiaries within the sector, relating to medical distribution, logistics, research and development, and retailing of clinical drugs. This is throughout mainland China and more recently, on an international level. Sinopharm Group is a primary candidate in the development of the Covid-19 vaccine.

Market capitalisation: $8.15bn
Dividend yield: 3.23%
P/E ratio: 9.11


Investing in pharmaceuticals

Pharmaceutical shares are available to buy and sell on the stock market, and some investors choose to explore pharma stocks through ETF trading.
You can also trade on our platform through spread betting or trading CFDs. Spread betting enables you to trade tax-free on the price movements of pharmaceutical stocks; though tax treatment depends on individual circumstances and can change or may differ in a jurisdiction other than the UK. You open a position based on whether you think a pharmaceutical share price will rise or fall, and depending on which way the market moves, this will result in a profit or loss. CFDs are contractual agreements to exchange the difference in value of an asset between the time a position is opened and closed. Profits and losses also rely on the movements in the share market. Read about the differences between spread betting and CFD trading to find which product is most suitable for you.
Please note that spread betting and CFDs are leveraged products, which means that you're only required to place a deposit of the full trade value to gain exposure to the market. For this reason, profits and losses are magnified.
Pharmaceutical stock news

While trading pharma stocks, it's important to keep up to date with news and key developments across the world. The stock market can be volatile and share prices often fluctuate based on announcements. Our professional market analysts deliver frequent content through our news and analysis section in order to make sure that you have all the information you need when trading on rising pharmaceutical stocks.
We also have a trading insights hub that is complete with Reuters news and commentaries, interactive market calendars for data and price charts, and fundamental analysis reports from Morningstar.

How to trade pharmaceutical stocks with CMC Markets

It's easy to open a live account with us and start trading top pharma stocks. Discover our award-winning Next Generation web-based trading platform, which comes with a wide array of tools and indicators to support your trading.
Test drive our trading platform with a practice account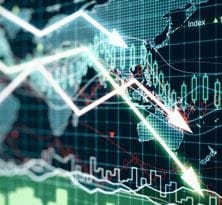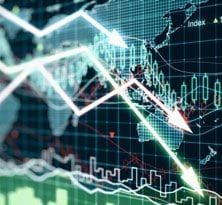 Experience our powerful online platform with pattern recognition scanner, price alerts and module linking.
Fill in our short form and start trading
Explore our intuitive trading platform
Trade the markets risk-free
​Disclaimer: CMC Markets is an execution-only service provider. The material (whether or not it states any opinions) is for general information purposes only, and does not take into account your personal circumstances or objectives. Nothing in this material is (or should be considered to be) financial, investment or other advice on which reliance should be placed. No opinion given in the material constitutes a recommendation by CMC Markets or the author that any particular investment, security, transaction or investment strategy is suitable for any specific person. The material has not been prepared in accordance with legal requirements designed to promote the independence of investment research. Although we are not specifically prevented from dealing before providing this material, we do not seek to take advantage of the material prior to its dissemination. Past performance is not a reliable indicative of future results.