Until recently, the Tobacco sector had only been going one way and that way was up.  Whether you were a long-term investor or a shorter-term trader, over the last 20 years the tobacco sector has offered countless trade setups to the long side. And while many would avoid owning tobacco stocks for ethical reasons, there is no denying their profitability.
But the tide may have turned. The tobacco industry as a whole has been through some challenging times, with strong competition coming from the e-cigarette companies and most recently the U.S. Food and Drug Administration (FDA) has announced that it will introduce legislation forcing cigarette manufactures to reduce the amount of nicotine in them to make them less addictive.
I'm going to examine UK- based Imperial Brands, but there are some very similar looking charts across the whole sector, both in the UK and the US.
As you can see on the monthly chart for Imperial Brands, it has been in a robust up trend since 2009, until making a lower low in late 2016, followed by a lower high in early 2017.  The most recent - and current - lower low confirms the down trend on the monthly chart.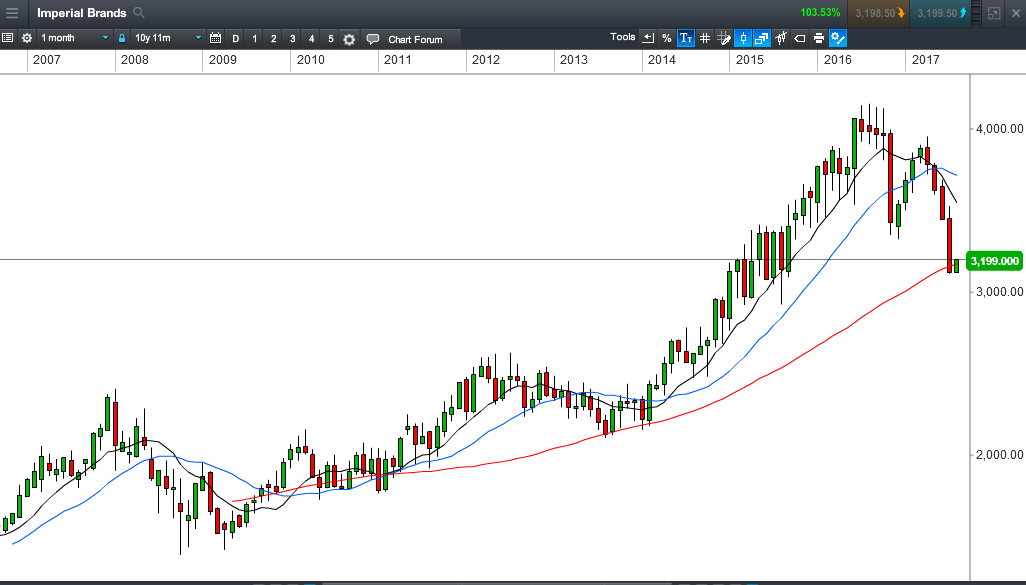 Moving down onto the weekly chart, the price action looks even more bearish, with the 10 and the 20 period moving averages moving below the 50 period MA and beginning to fan out.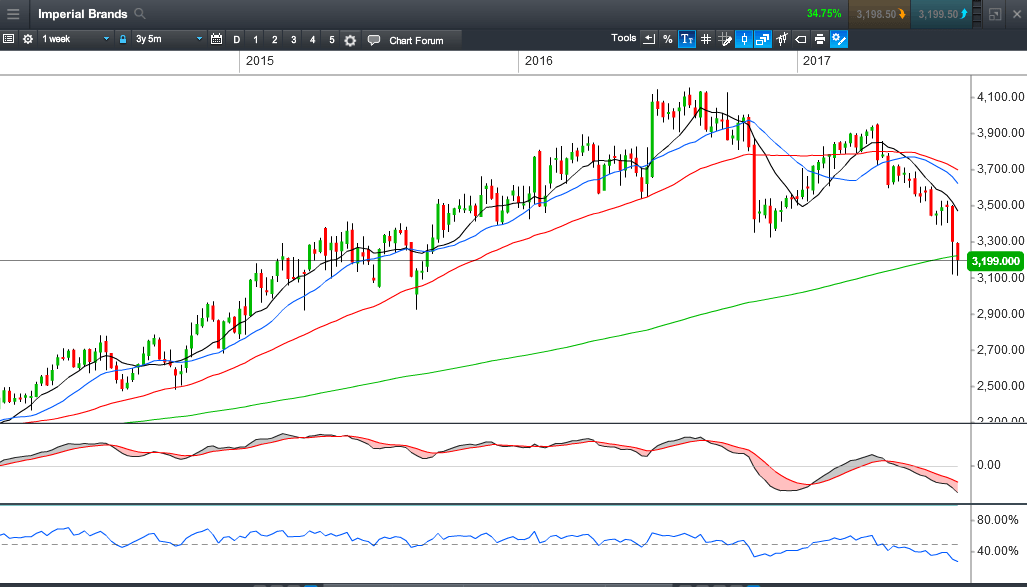 In terms of identifying a potential trading opportunity, from a technical perspective we have now confirmed our longer-term directional bias to the short side, in line with our view of the sector as a whole.
We now move down to the daily timeframe to see if it is also in agreement, and if so, look for potential levels where we would be interested in shorting.
The daily chart is again painting a bearish picture, in line with the weekly and monthly charts. The daily is showing us a confirmed down trend, with all four moving averages in the correct geometry and indicator convergence. The move downwards has been accelerated in the past week, off the back the FDA's announcement.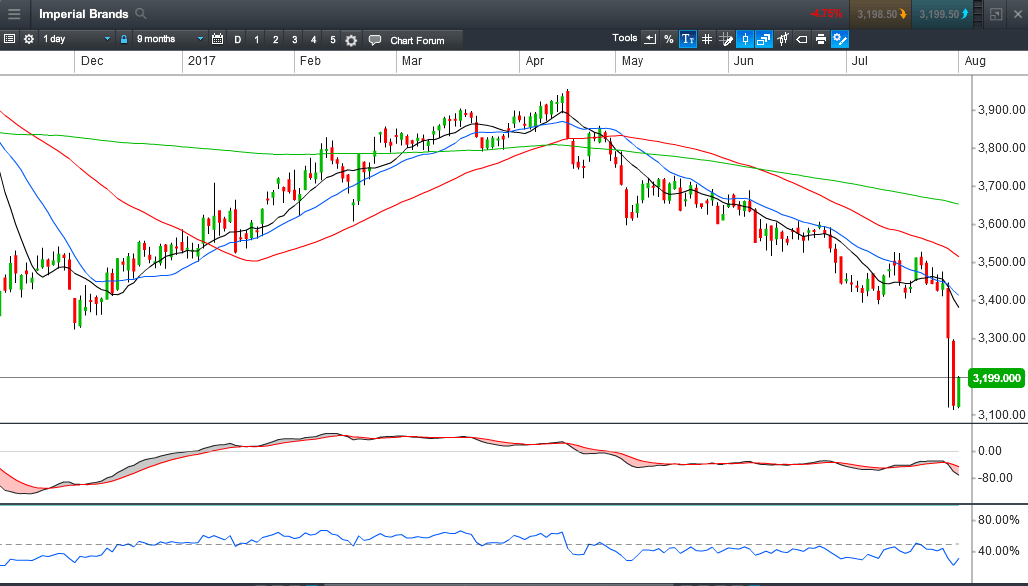 As price is now over-extended from the moving averages, I am currently watching Imperial for a pullback, possibly on the daily chart, but preferably, on the four hour chart (below).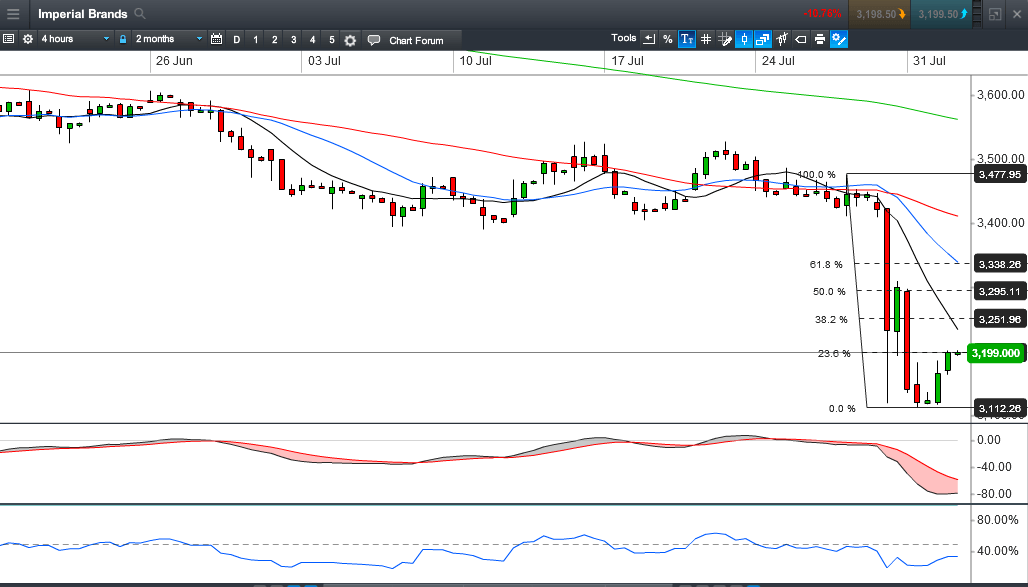 I've added a Fibonacci study to the four hour chart and will be looking for a pullback to the 50% or 61.8% level, which should be in our moving average sell zone at around the 10 and 20 period MA. A small bearish candle around this level would be my trigger to place a sell order.
So, for now the Tobacco stocks are very much on my watchlist as there is a lot of potential for further downside moves as there years of gains look to go up in smoke. 
John Sheridan