The Artful Trader podcast
Series 2

​Mastering the art of the markets – insights from the trading experts
​
An original podcast series from CMC Markets

Join us for our second series as we unlock the secrets behind the industry's experts and discover what really goes on in the minds behind the trades. This season features the original rogue trader Nick Leeson, ex world series poker champion Annie Duke, cannabis and crypto investor James Helliwell, and more. Subscribe to the Artful Trader and follow their journeys to mastering the art of the financial markets.
---
Meet the host:
Michael McCarthy
Chief Market Strategist, CMC Markets Asia Pacific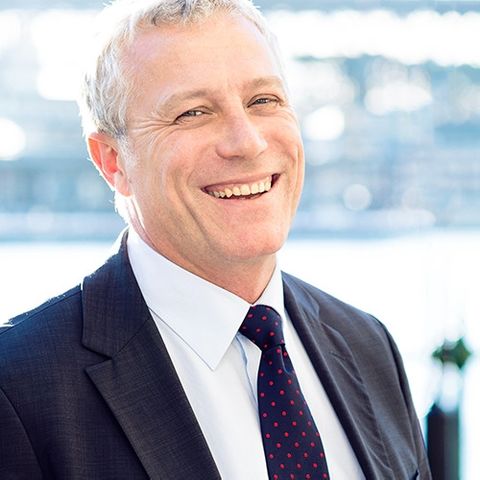 With more than 30 years' experience in the financial markets, Michael provides local and global market analysis for the Asia-Pacific region, formulates trading strategies and plays a key role in educating clients. ​Michael specialises in derivative trading, and views the global financial markets as a vast interconnected matrix. Michael demonstrates a deep understanding of the ramifications of developments in a market and their potential impact on other tradeable instruments.

Meet the series 2 speakers


Anas Alhajji

Independent energy market expert and keynote speaker Anas is also an author and thought-leader in oil, gas, disruptive technologies and enery policy and securities.
Discover the real factors that affect international oil prices and Anas' unique insights into how these affect the worlds energy markets.


Annie Duke

Previous World Series poker champion Annie now consults traders on recognising risk and managing emotions.
Annie discusses her best tips for remaining calm under pressure, how to assess your decision making processes and why learning from a win is just as important as learning from a loss.


Jake Bernstein

Internationally recognized futures analyst, trading educator and author of over 40 books.
Join Jake to hear his greatest war stories and key lessons he's learned from his years in the markets including why going against the crowd can be a key to success.


James Helliwell

Lex Van Dam Trading Academy CIO and investment advisor who invested in emerging Cannabis markets early.
Learn how James saw opportunity in the cannabis market, his thoughts on the future of cryptocurrencies and more.


John Netto

Founder of the Netto number and esteemed author of The Global Macro Edge.
Listen to John's personal story from his first liquidity provider venture at school at the age of 8, to his journey to market success.


Nick Leeson

The original rogue trader known for causing the collapse of Barings bank in 1996, turned risk and compliance speaker.
Hear Nick's side of the story and discover the lessons he's learned from his world famous mistakes, and how he's turned his life around since.