Global markets finished the week in the green coming into March as the US bond yields retreated on Friday, while the Chinese economy offered positive signs for a resilient bounce in February. It looks like a happy March ahead, with the US growth stocks leading gains, and the Chinese stock markets shined again after a month-long pullback.
This week, the US non-farm payrolls will be the focus for the global markets. An ongoing tight labour market is not something investors would like to see. And it is expected that hiring is cooling, promoting the Fed to keep a smaller rate hike pace at 25 bps. Also, three central banks, including RBA, BOJ and BOC will hold policy meetings and give their guidance for the rate hike path.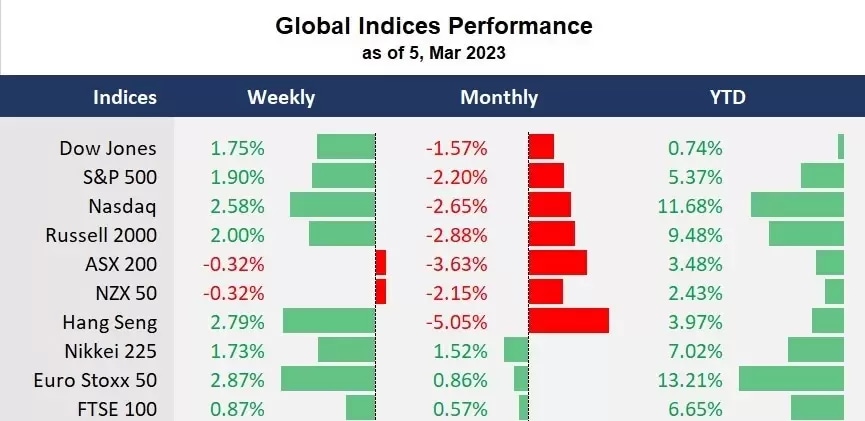 Click to enlarge the table
What are we watching?
US dollar snaps a four-week winning streak: The US dollar index finished the week lower, pulling back from a one-month high of above 105, offering a chance for the other major currencies to rebound, particularly the Chinese Yuan.
Chinese stocks regain momentum: The Chinese shares rebounded last week after a month-long selloff amid strong economic data, with Hang Seng Index up 3%, recovering last week's loss.
Crude oil rebounds: The oil prices ended the week higher and settled at a 3-week high on an improved demand outlook amid positive signs towards the Chinese economic recovery. The US dollar's pullback has also supported its upside momentum.
Gold ticks up: Gold futures also rebounded sharply on a softened USD. The precious metal found its footing on the 100-day moving average and finished at a one-month high.
Economic Calendar (6 Mar – 10 Mar) All time is in Australia AEST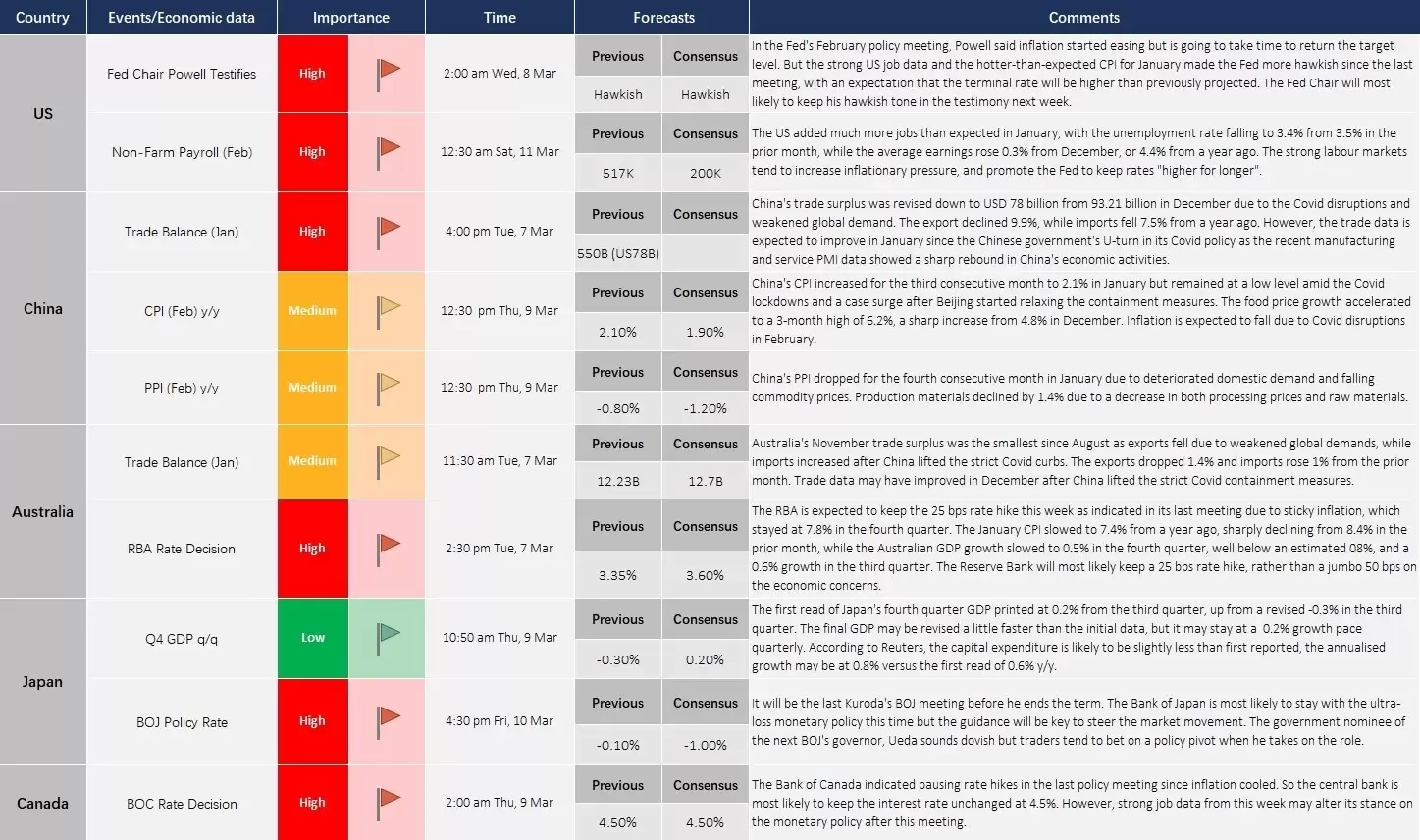 Click to enlarge the table