Trading on margin is a way for traders to leverage their exposure to the financial markets. It allows them to trade larger amounts by depositing a smaller initial outlay. When trading on margin, you only need to deposit a percentage of the full value of the trade to open a position. This deposit, or initial outlay, is known as the margin requirement.

It is important to remember that with margined trading, profits and losses are based on the full value of your trade. Trading on margin can magnify gains, but it can also significantly magnify losses if the trade moves against you. As a result, it is possible that you could lose more than you deposit. Trading on margin can be a double-edged sword, so it makes sense to research the markets and examples of margin trade  before you start trading.
Spread betting and CFD trading are popular forms of financial derivative trading that enable traders to trade on margin. Spread betting is available in the UK only, while CFD trading is available globally across many countries.
How does buying and selling on margin work?
With buying or selling on margin, the broker allows you to deposit just a percentage of the full value of the trade in order to open the position. This means you can make your capital go further. For example, say the margin rate (or requirement) for an instrument was 5%, and you wanted exposure to a position worth £1,000, you would only need to deposit £50 in order to open the trade.

This means that if the trader makes a profit from the trade, they would potentially be able to make a large profit having deposited just a percentage of the full trade value. If they make a loss, however, the loss will be based on the full value of the position and could wipe out all of their capital. Margined trading is available across a wide range of asset classes, including currencies, commodities, indices and shares.
Calculating margin
Different brokerages have different margin rates for certain instruments. As a general rule, the higher the volatility for a particular instrument, the higher the margin requirement is likely to be. 

The trader must ensure that there are sufficient funds in their account to meet the margin requirements. It is important to learn how to calculate the margin requirements. The margin requirement is the percentage of funds an investor must have in their account at all times for the relevant trade, in order for that trade to remain open. Find out more about calculating spread bet and CFD margins.
It is also worth calculating ROI (return on investment) when trading on margin. Return on investment is a type of performance measure. It is used to try and work out the efficiency of an investment. ROI measures the amount of return on an investment, relative to the investment's cost.

ROI = return of an investment / cost of the investment.

Trading on margin strategies
There are certain rules when trading which should be considered when building a trading strategy. Losses are based on the full value of a trade, so it is important to think about how much capital you are willing to lose per trade. It is also important to remember that should markets move in the opposite direction, you could end up losing all of your capital. This should be taken into account when selecting a trade size. Traders should also think realistically about how big a hit they are prepared to take if the trade goes against them.
A margin account can be used to make sure a trader is diversifying his or her portfolio. Unlike traditional share trading, with margin trading you can also sell short and therefore use it as a way to hedge an existing portfolio.

Margin trading risks
As mentioned earlier, margin trading can amplify losses as well as gains. High volatility in the market could result in huge movements against you. A trader could easily end up losing all of their capital, and more, if the markets move unexpectedly in the opposite direction. 

When trading on margin, you could also be subject to a "margin call". If the value of a traders' position drops below the margin requirement. The broker would then require the trader to deposit more funds, or the position could automatically be closed. Even if one particular trade is profitable, if the net effect of all of your open positions requires you to deposit additional margin, but you fail to do so, your profitable trade could be automatically closed.

The client will also be liable for any deficit on their account.

Margined trading can be tricky in times of market volatility and it is important to ensure that the company you are trading with is fully regulated. In the UK, spread betting and CFD trading are authorised and regulated by the Financial Conduct Authority (FCA). 

It is worth remembering that you don't own the underlying asset when spread betting or CFD trading. This means that the process works differently to buying stocks, currencies or commodities in the underlying market. With spread betting and CFD trading, dividends on shares are adjusted whenever a company goes ex-dividend. This means, if you hold a CFD or spread betting position in a company where you don't own the underlying share, and that company announces dividends, your account would be credited or debited on the day the stock goes ex-dividend. In effect, this means that you would not lose or gain anything from the dividend adjustment in the underlying instrument.
What are the benefits of trading on margin?
The benefits of trading on margin include being able to leverage your exposure to the markets. It is a more efficient use of your capital because you can trade without having to deposit the full value of the position you wish to open. As all of your money is not tied up in one transaction, you can use it for other investments. Remember, that while you can make large gains, you can also make large losses from a small initial outlay. 
Consequently, it is important to consider your marginal trading outcomes. Margin trading is a good way of diversifying your portfolio. For example, you may be too heavily invested in a few shares or sectors that are quite closely related, or have a positive correlation. These shares or sectors are likely to have a tendency to experience similar rises or falls in price.

Your margin account could be used to add positions in other shares or asset classes (forex, indices, commodities and treasuries) that are negatively correlated. This means that when some shares in a portfolio are losing money, other non-correlated shares are likely to be gaining or will not move at all. This can potentially reduce losses and would improve your portfolio diversification. 
It is also possible to hedge your existing portfolio through margin trading. For example, let's say you hold a long position in the underlying market for a particular stock or commodity. In the event these prices start to fall in the short term, you could consider hedging the downside risk without closing out your trade. To do this, you could use your margin account to short sell the same stock or commodity and safeguard your underlying position against short-term falls.


Disclaimer

​CMC Markets is an execution-only service provider. The material (whether or not it states any opinions) is for general information purposes only, and does not take into account your personal circumstances or objectives. Nothing in this material is (or should be considered to be) financial, investment or other advice on which reliance should be placed. No opinion given in the material constitutes a recommendation by CMC Markets or the author that any particular investment, security, transaction or investment strategy is suitable for any specific person.

​CMC Markets does not endorse or offer opinion on the trading strategies used by the author. Their trading strategies do not guarantee any return and CMC Markets shall not be held responsible for any loss that you may incur, either directly or indirectly, arising from any investment based on any information contained herein.
Test drive our trading platform with a practice account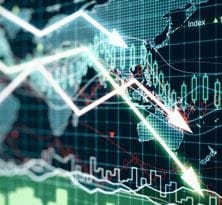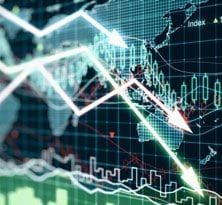 Experience our powerful online platform with pattern recognition scanner, price alerts and module linking.
Fill in our short form and start trading
Explore our intuitive trading platform
Trade the markets risk-free