The electric car industry is increasing its market share while petrol and diesel cars are losing market share. This is happening now and will continue until 'traditional' cars are replaced by newer, greener alternatives. This is just the start of a growing market that could pave the way for a greener future. Join us while we review the most popular electric car stocks to watch in 2020.

The electric car revolution
As awareness of climate change increases and human behaviours transition, consumers may begin to shift their loyalty from internal combustion engines to electric and battery-based technologies. This shift in manufacture and purchasing could help reduce total emissions, thus, cleaning the air and resulting in greener societies. But are we ready for an electric car revolution?


In 2018, it was noted that there were over 5 million electric cars on the road in 2018, a 40% increase from 2017. With companies like Tesla leading the widespread adoption of electric vehicles, this figure is expected to consistently grow until electric cars become more common than cars using petrol and diesel. Many analysts have predicted that it will take around 20 years for this to happen, therefore placing an investment or trade in the right company could result in revolutionary growth in the future.

Electric cars share of market

Data estimates that we have seen yearly growth in the adoption of electric vehicles by 46% to 69% since 2010. Thus, electric vehicles continue to eat away at the value of cars with combustible engines. In 2018 over 2% of the world's passengers vehicles ran on electricity, so although the market is still in its early stages there is potential for sharp growth.

Most popular electric car stocks

1. Tesla (NASDAQ:TSLA)
No list of electric cars is complete without a reference to Tesla, the leading electric car provider. Tesla is headquartered in Palo Alto, California and led by its CEO, the famous Elon Musk. Tesla designs and manufactures electric cars and batteries. Additionally, Tesla is also involved in the solar panel and roof industry, further cementing its role in an environmentally friendly future.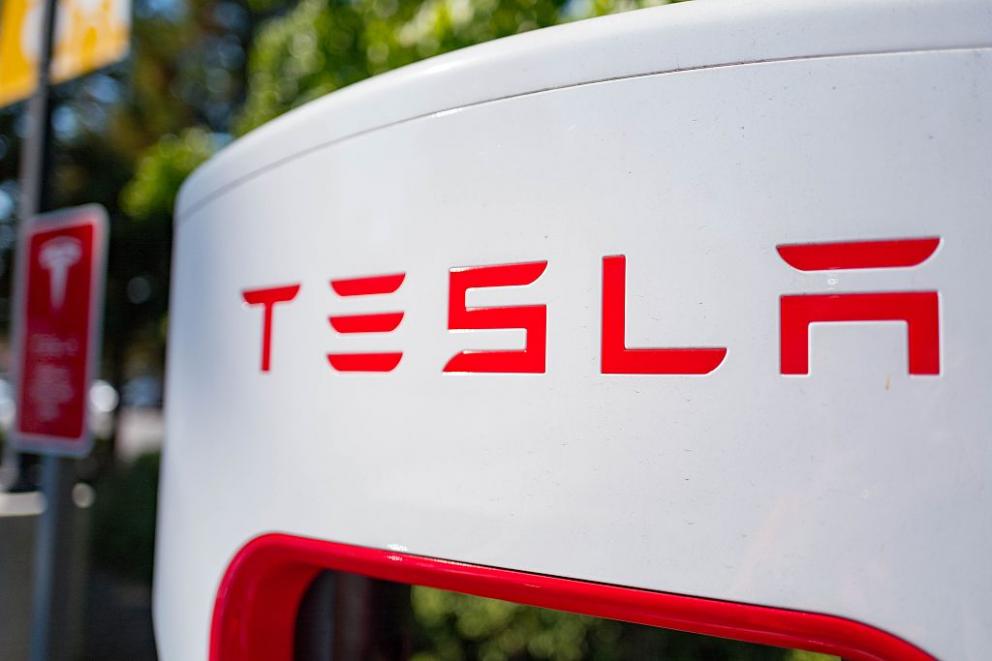 Since its inception in 2003, Tesla has pioneered the electric car market and achieved the rank of the global leading producer of electric cars. Tesla's Model 3 electric car currently ranks as the world's best-selling electric car with more than over 500,000 sold. As the electric car market is still in its infancy, Tesla has still yet struggled to have a profitable year but has managed to achieve several profitable quarters.

Tesla started 2020 with a stock price of around $430.00, which then spiked to over $1000.00 in June. Tesla is known to be one of the more volatile large-cap stocks, with a 52-week low of $211.00 and a 52-week high of $1,027.48 and a market cap of $178.11bn*.

2. Nio (NYSE:NIO)

Nio is a Chinese electric vehicle manufacturer founded in 2014 that is headquartered in Shanghai, China. It is sometimes referred to as the Tesla of China. Nio is in earlier phases of growth when compared to Tesla and experienced revenue increases of 56% from 2018 to 2019.


Nio has seen its share price 85% year to date with a current price of around $7.00. Nio has a 52-week low of 1.19 and a 52-week high of 7.90 and a market cap of $8.13bn*. Although it can be perceived as a riskier bet when compared to Tesla due to the company's size and infancy, Nio is still a highly innovative company that has the potential for large-scale future growth.

3. General Motors (NYSE:GM)

General Motors is an established car manufacturer that was founded in 1908 and is headquartered in Detroit, U.S. General Motors predominantly manufactures cars with combustible engines but has invested heavily in cleaner alternatives such as electric vehicles. General Motors produce a number of vehicles including all-electric cars, electric cars with a gasoline back-up and hybrid type cars.

Operating under Buick, Chevrolet, GMC and Cadillac, GM has a large market segment in the car industry and wishes to translate this into the emerging electric car segment. With electric cars such as the Chevrolet Bolt EV which the first electric car capable of running over 200 miles on its battery, GM could be a strong bet on the future of the electric car market.

General Motors have seen its share price fall since the start of 2020 and currently sits at a share price of around $25.00. GM has a market cap of around $36bn and the company has seen a 52-week low of 14.32 and a 52-week high of 41.90*. 
4. Aptiv plc (APTV)

Aptiv is a company that does not manufacture electric vehicle or batteries but instead focus on electric vehicle architecture. Aptiv uses its expertise to make electric vehicles safer, greener and also more connected. Aptiv technologies operate in both the electric vehicle and autonomous driving sphere.

Aptiv has seen its share price fall since the start of 2020 and is currently priced at around $75.00 a share. Aptiv has a market cap of approximately $20bn and the company has seen a 52-week low of 29.22 and a 52-week high of 99.04.

Other honourable mentions

Kandi Technologies (NASDAQ:KNDI)

Kandia technologies group is a Chinese company that specialises in the manufacture of batteries and electric cars. Like Nio, Kandi is in its early stages of growth and only has a market cap of $161.19m*. At a stock price of just $3.05 Kandi Technologies is classified as a penny stock, and should be treated as one – a highly speculative investment with large opportunities for growth, and loss.
Test drive our trading platform with a practice account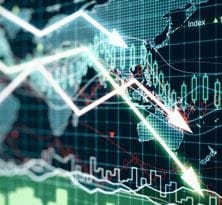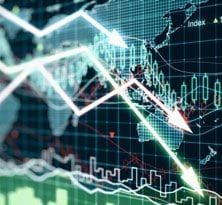 Experience our powerful online platform with pattern recognition scanner, price alerts and module linking.
Fill in our short form and start trading
Explore our intuitive trading platform
Trade the markets risk-free
*Prices correct at time of writing (06/2020)

CMC Markets is an execution-only service provider. The material (whether or not it states any opinions) is for general information purposes only, and does not take into account your personal circumstances or objectives. Nothing in this material is (or should be considered to be) financial, investment or other advice on which reliance should be placed. No opinion given in the material constitutes a recommendation by CMC Markets or the author that any particular investment, security, transaction or investment strategy is suitable for any specific person. The material has not been prepared in accordance with legal requirements designed to promote the independence of investment research. Although we are not specifically prevented from dealing before providing this material, we do not seek to take advantage of the material prior to its dissemination.