Every good trading plan is built on research. As a trader, no matter what asset class or investment mechanism you've decided to focus – whether it be stocks or forex, futures or CFDs – you need access to high-quality information. Fortunately, there are numerous powerful tools that can help. Let's take a look at some of the top tools for new traders.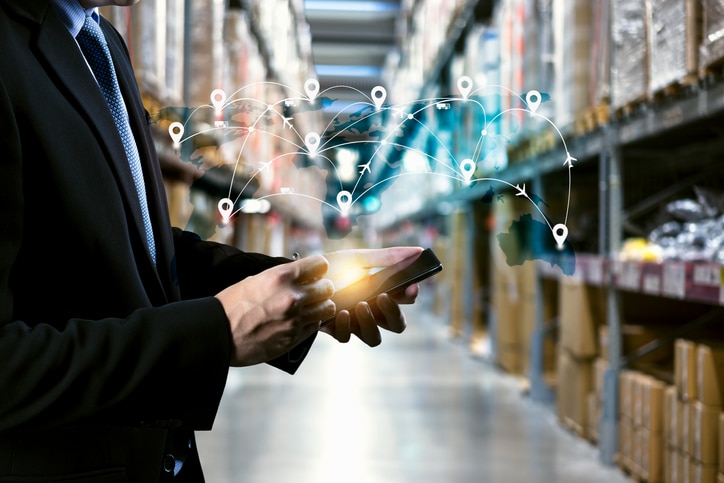 The trading tools new traders should know about:

Regardless of what asset class you are focusing on, there are three types of tools that every trader should consider: fundamentals, technical and sentiment.

Fundamental tools

One part of becoming a successful trader is developing an understanding of the fundamentals that drive both markets and individual assets. This is the information that will help you to establish an informed hypothesis about whether a particular stock or commodity, or an entire index for that matter, is being fairly valued at present and what the potential upsides or downsides might be from here. These include:

Interest rates and other central bank actions, such as quantitative easing, are major drivers for markets. Broadly speaking, higher interest rates hurt share markets because it makes it more expensive to borrow money and makes cash a more attractive option while lower rates have the opposite effect.

Interest rate moves also have a major impact on currency markets as investors are attracted to currencies in countries that have higher interest rates. This is called the carry trade – where investors borrow at low interest rates in one currency and invest in another currency with higher rates to pocket the difference.

Central bank websites contain a wealth of information, including speeches, official statements and data that can help traders to understand the present interest rate environment and where it may be headed. Examples include the US Federal Reserve, the European Central Bank and the Bank of International Settlements (a global alliance of central banks).

News and information services

The information put out by central banks and other official sources, such as the US Department of Labor can be dense and sometimes hard for a new trader to make sense of. Quality news provide this kind of information – as well as regular reports on markets and much more – in a format that is often easier to digest.

Many information services also provide key fundamental information about shares and other asset classes that can help traders to arrive at a valuation. This may include price/earnings ratios, income statements and information about historic valuations.

Be aware, however, that most financial news services require a subscription, though they may be available through trading platforms. CMC's MT4 platform offers access to Morningstar and Thomson Reuters.

There are a number of publicly available surveys and data series that track activity in particular sectors. These will help traders to understand the strength of certain parts of the economy and whether conditions are improving or weakening. Some of these, such as US labour market figures and Chinese manufacturing data, have a significant impact on markets.

Technical tools

There are a large number of tools available to help traders – both experienced and new – to understand how the market is tracking and form a view about where it may be headed. Some prominent examples include Moving Average Convergence Divergence (MACD), which can be used to determine the strength and momentum of trend and Pattern Recognition, which helps traders identify price patterns, breakouts and momentum shifts. CMC provides a wide range of technical tools, including numerous charting options and large number of indicators and add-ons that aren't available on other platforms.
 
Find out more about CMC's stockbroking and CFD tools.

Sentiment tools

While technical and fundamental analysis are important, there is no doubt that sentiment is a major drive of markets – think of the euphoria that takes hold as a bubble inflates or the panic that follows after it bursts. It's important to have an idea what others – fellow traders, money managers, company decision makers and even consumers – are thinking. This is where sentiment tools come in, and there are a number of readily available options.

Surveys


There are a number of surveys that track confidence in different markets or sectors. The OECD, for instance releases business and consumer confidence indexes based on surveys of participants, as do most individual jurisdictions.


Forums


Following stock market forums like Seeking Alpha can be a useful way to connect with other traders and gain exposure to different viewpoints.


Indicators

CMC's Client Sentiment indicator allows traders to see the positions other traders are taking on an individual security. For instance, if the majority of traders have sell orders in on a particular stock or currency pair, it's an indication negative sentiment is dominating trade at present.

Why are trading tools important?

Access to quality information and research is vital for any trader. Armed with the right information, a trader or investor can form an informed hypothesis about where an individual security, asset class, or market, may be headed. The tools listed in this article are a great place for a new trader to start.

Investing in CMC Markets derivative products carries significant risks and is not suitable for all investors. You could lose more than your deposits. You do not own, or have any interest in, the underlying assets. We recommend that you seek independent advice and ensure you fully understand the risks involved before trading. Spreads may widen dependent on liquidity and market volatility. The information on this website is prepared without considering your objectives, financial situation or needs. Consequently, you should consider the information in light of your objectives, financial situation and needs. CMC Markets Asia Pacific Pty Ltd ABN 11 100 058 213, AFSL No. 238054 (the derivative product issuer), CMC Markets Stockbroking Limited, Participant of the ASX Group (Australian Securities Exchange) and SSX (Sydney Stock Exchange) and Chi-X (Chi-X Australia), ABN 69 081 002 851, AFSL No. 246381 (the stockbroking services provider) provides the financial products and/or services. It's important for you to consider the relevant Product Disclosure Statement ('PDS') and any other relevant CMC Markets Documents before you decide whether or not to acquire any of the financial products. Our Financial Services Guide contains details of our fees and charges. All of these documents are available at cmcmarkets.com.au or you can call us on 1300 303 888.