Social trading involves the free sharing and using of information amongst a group of traders. The information provides access to new trading ideas, risk management and client sentiment. Social trading integrates the exchange of information into an online discussion. It creates a community feeling as traders can work together to plan specific trading ideas. In addition to sharing research, traders can also pool funds to generate greater gains.
Social trading is generally performed on social trading platforms. Investors can trade within a community and replicate the style of expert traders. Moderators, who are usually experts, drive these discussions. Social trading can also involve aspects of copy trading and mirror trading.
An offshoot of social networking, social trading has created a different way to test financial information. In the past, investors would focus on fundamental or technical analysis. With social trading, however, traders can share information about the current market environment and offer insight into future market movements, thus driving trading decisions. For some traders, it has changed the rules of analysis.
Most social trading takes place online. It provides traders with psychological support and can offer different points of view.   By emulating some of the techniques learnt in a social trading environment, traders can often improve their strategies, risk management techniques and trading psychology. Social trading focuses on short-term trading. This can in turn provide additional liquidity to the markets.
Using social trading, one can also access the historical performance of members and can see the returns produced by specific strategies. There are strong benefits to the transparency associated with it.
What are the benefits of social trading?

There are several benefits associated with social trading. Even if one is not open to online social interactions with other traders, there are specific aspects of social trading that can be beneficial. Social trading chatrooms with a moderator allow traders to follow trades and ask questions. This can be a good way for novice traders to learn more about trading.
Social trading is a broad category of trading and can include elements of copy trading and mirror trading. Traders can share information about individual trades that can be copied by other traders, or specific trading strategies that can be mirrored by other investors. Social trading can span the foreign exchange markets, as well as stock and commodity markets.
Social trading platforms

Social trading platforms are usually provided by retail brokers. Anyone can become a leader or follower. Leaders recommend trades – they must show a track record and describe their trading techniques. This helps followers to find them. Some social trading networks have millions of followers and provide many social trading tools. Some social trading platforms provide a risk score, like a Sharpe ratio, along with leader track records. These offer higher levels of transparency. 
A risk score like the Sharpe ratio shows the average return, divided by the standard deviation of the returns. The larger the number, the more efficient the returns.
Social trading platforms also often provide a social newsfeed. Members are constantly providing information about a specific subject. Traders can post their trading ideas as well as information to back up their thesis.
How to find a trader

Some social trading platforms provide a search criteria so traders can customise their social trading experience. Traders should test drive their trading for a while first before they start copying other investors. This can be done with the use of a demo trading account. Traders should also ensure that the risk score is in line with their expectations and the maximum drawdown is not outside their tolerance level.
When a trader's Sharpe ratio is low, it means that they are used to making money from volatile changes to their positions. This can mean that they have an average return of 20% annualised but will regularly make and lose more than 50% on their trades. If the average return is 20% and the standard deviation of the returns is 50%, the Sharpe ratio is 0.4.
If, on the other hand, the average return is 20% and the standard deviation of the returns is 10%, then one will have a Sharpe ratio of 2. This is very good. The maximum drawdown offers information about the peak-to-trough drop. One should understand that if a leader has a maximum drawdown of 30%, a trader copying this person's trades could lose 30% from peak-to-trough.
It is usually a good idea for traders to consider risk and diversify their capital across many leaders and to pick a strategy that meets their time horizon. For instance, traders who want to place lots of short-term trades should find a trader that has this type of historical track record. If they are interested in trades that are held for multiple days, weeks or months, they should focus on traders who have transacted trades in this fashion.
While one can set up an automatic trading mechanism, it is considered unwise to leave money unattended. As a very minimum, it is recommended that traders check their trades at least once every day. The best due diligence is to understand the logic behind the trading decisions made by a leader, and to be interactive in asking questions about the strategy one is using. 
What is the difference between social trading and copy trading?

With social trading, one can garner ideas from many social trading networks. Copy trading, on the other hand, involves solely copying the trades of another investor. The goal of copy trading is for the trader to have the same positions as the investor they are copying. When copying another trader, one doesn't receive the layout of the trader's strategy and follows their trades blindly. 
Traders can also invest their capital in a thematic investment. These are funds that turn capital over to specific traders who then act as portfolio managers. In essence, one is participating in copying funds. This is a bit like a funds investment, but instead of investing in hedge funds, one is investing a pool of capital into a fund that copies multiple traders. This provides diversity in copy trading and allows returns to be uncorrelated. Traders can perform this on their own, but it's imperative for traders to ensure that they are not putting all their eggs in the same strategy basket.
What are the risks of social trading?

Like any trading activity, there are risks involved in social trading a market. Whether when copying another investor's strategy or using the information to create their own trading decisions, traders should understand that there are risks involved. All trading leaders will, at some point, lose money. Individuals should feel comfortable that the risks are in line with their individual tolerance levels.
Traders should also outline their own parameters. It is useful to find a social trading environment that fits their individual profile. For example, if they are socialising with home run hitters, they should be aware that these traders are willing to risk large sums to generate large gains. The more capital risked, the greater the reward. They should also be aware that some social trading platforms charge a fee.
When allocating capital to social trading, traders should start with determining the amount of capital they are willing to lose to generate the gains they are looking to achieve. This step is critical and should not be overlooked. They must also be realistic. For instance, a trader cannot expect to risk $50 to make $5,000. Traders should carefully look through the risk profiles associated with different social trading leaders and see if they are in line with expectations.
Summary

Social trading involves the sharing and using of information amongst a group of traders. There are several types of social trading, including strategy mirroring and copy trading. The information provided in social trading allows access to new ideas, risk management, and sentiment. 
Social trading can drive a community feeling as investors work together to formulate specific trading ideas. News feeds in social trading platforms offer access to real-time ideas that describe a strategy in detail. In addition to sharing research, social trading can also involve pooling funds to generate greater gains.
​
Disclaimer

CMC Markets is an execution-only service provider. The material (whether or not it states any opinions) is for general information purposes only, and does not take into account your personal circumstances or objectives. Nothing in this material is (or should be considered to be) financial, investment or other advice on which reliance should be placed. No opinion given in the material constitutes a recommendation by CMC Markets or the author that any particular investment, security, transaction or investment strategy is suitable for any specific person.
​
CMC Markets does not endorse or offer opinion on the trading strategies used by the author. Their trading strategies do not guarantee any return and CMC Markets shall not be held responsible for any loss that you may incur, either directly or indirectly, arising from any investment based on any information contained herein.
Test drive our trading platform with a practice account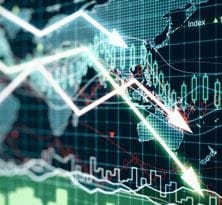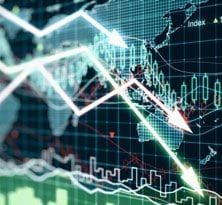 Experience our powerful online platform with pattern recognition scanner, price alerts and module linking.
Fill in our short form and start trading
Explore our intuitive trading platform
Trade the markets risk-free