Initial public offerings (IPOs) are a way for private companies to raise money, by offering their shares to the public on the stock market. This is an important time for private companies to become more widely available and allow investment access to the public.

Upcoming IPOs can benefit private investors in particular. This is because many IPO companies will include share premiums for their existing investors, so this can result in potential profits. Existing shareholders of a private company could include family, friends, and professional investors such as venture capitalists. These private equity investors help to finance companies with high growth potential in exchange for a stake in their equity.

What is IPO investment?
An initial public offering (IPO) happens when shares of a previously private company are offered to the public on a stock exchange. This is part of a new stock issuance. A company that is planning an IPO will select underwriters to manage their financial risk, and chooses a stock exchange in which to feature their newly public shares. When the company goes public, the private shareholders' shares will value at the same price as the public share. These are usually a higher value and therefore, they will profit from the relative returns that were expected. 
In general, companies can register for an upcoming IPO after reaching a market capitalisation of $1bn, which is the same for a 'unicorn company'. However, as long as the business can meet the listing requirements for a specific market and prove their potential for future profit, they can also qualify for an IPO.

Secondary offering after IPO

One of the advantages of IPOs is the ability to raise even more capital in the future. A secondary offering after the initial public offering releases the sale of new stock on the exchange, in order to raise more funds for operations. This, in turn, dilutes the percentage of individual ownership for the original investors, which can cause negative investor sentiment. This will also reduce the quality of important company fundamentals, such as company earnings and P/E ratios for the share price.


Upcoming IPOs to watch

Airbnb IPO: Along with the rest of the travel sector, online holiday rental service Airbnb has taken a hit this year due to the Covid-19 pandemic. However, its declaration of a $219 million profit throughout Q3 has injected new hope into investors that Airbnb could be on its way up, and in April, it raised $2bn for funding. Airbnb plans to list on the NASDAQ stock exchange before the end of December.
DoubleDown IPO: Although this South Korean company has been among the top 20 highest mobile game publishers since 2015 on the Apple Store, DoubleDown Interactive is still private. It originally planned to go public in June 2020, but scaled back the offering size and postponed the IPO, so investors are eagerly awaiting its future IPO announcement.
DoorDash IPO: A rival of Deliveroo and Uber Eats, this company is a food delivery service that has rocketed during the Covid-19 pandemic, due to lockdown restricting the ability to dine out at a restaurant. DoorDash filed its IPO form in February 2020, so investors are waiting on an update.
Ant Group IPO: An affiliate company of e-commerce giant Alibaba, Ant Group is on track to make the world's largest debut in the stock market. The Chinese fintech company's IPO is expected to raise up to $34 billion next week when it lists its shares on the Shanghai and Hong Kong stock exchanges. Ant Group (previously Ant Financial) is an online payments system that also offers wealth management and insurance services.
How to trade IPO stock

A number of trading platforms specialise in pre and upcoming IPOs, where you can browse and choose a stock to invest in, before its future IPO is carried out. Once the company is public, however, you can trade it like any other share in the stock market, using financial derivatives, such as futures, forwards and options contracts.

After a company has passed the IPO process and listed its shares on a stock exchange, it will be available for public trading. With us, traders can speculate on the price movements of the underlying share through spread betting and contracts for difference (CFDs), which are both derivative products. These products allow you to trade on price movements without taking ownership of the asset, so you can either go long or short on your position.

Private companies with an upcoming IPO could include rivals to some of the largest companies in the world, within the technology, renewable energy, e-commerce, and healthcare industries, at the very least.

Open an account to get started. Spread betting allows you to trade tax-free* in the UK.
Recent IPOs
Snowflake IPO. This software start-up's products have been in high demand over the past year, with investors such as Salesforce taking stakes in the company. Their cloud data and analytics services are set to rival tech giants such as Google, Oracle and Microsoft. Trade on Snowflake's share price here.
JFrog IPO. JFrog provides international software developers with tools such as DevOps and cloud management. The company has shown strong potential for growth and profit throughout 2020, making it an attractive investment for traders, even in the face of larger tech companies going through their IPO phase. Trade on JFrog's share price here.
Sumo Logic IPO. Another international technology company to go public, Sumo Logic provides cloud-based monitoring and analytics services. It sparked attention from established venture capital firms, including Accel and Greylock, who are now majority stakeholders within the company. Trade on Sumo Logic's share price here.
The Hut Group IPO. This British e-commerce company is one of the UK's largest for consumer goods, as it owns a number of beauty, nutrition and fitness brands. The Hut Group is referred to as one of the only 'unicorn' start-up companies valued at over £1 billion in the UK, which highlights its high potential and value for investors. Trade on The Hut Group's share price here.
Palantir Technologies IPO: Palantir is a US-based technology company that focuses on data analytics for large clients. It offered a direct public offering (DPO) instead of a traditional IPO earlier this year, with a market capitalisation valued at over $15 billion. Clients of Palantir include the FBI and NSA. Trade on Palantir's share price here.
Vertex IPO: Vertex has been private for over 40 years and finally announced a future IPO earlier this year, as a provider of tax solutions for global businesses, including sales, consumer and value-added tax. Vertex suffered losses in 2018 but made a comeback with a profit of $31m, with blue-chip underwriters including Morgan Stanley and Goldman Sachs.
Yalla Group IPO: The Chinese voice-chat app reportedly filed for an initial public offering in the US, despite tensions over audit requirements and regulations. The company focuses on social networking and entertainment and has already been valued at over $1 billion, after showing strong financial results for this year. Trade on Yalla Group's share price here.
McAfee IPO: McAfee Corp is a leader in cybersecurity services, which are in high demand due to the increase in remote working this year. The American security software giant raised around $620 million in their IPO earlier this month and has claimed that a portion of the proceeds raised will be used to pay down some of its debt, as well as promising to implement a dividend at the start of 2021. Trade on McAfee's share price here.
The above companies are now available to trade on our platform via a spread betting or CFD trading account. Browse our instruments page to search for more IPO shares that are ready to trade publicly.

IPO under-pricing reasons
An upcoming IPO's share price is speculated before it is actually announced, in relation to its overall revenue and income. However, an IPO can be under-priced if its sponsors cannot predict the outcome of the stock, and if it's well received. This may be due to a lack of public information about the company, so the stock price will emerge higher than the predicted value.

Another theory is that some companies under-price their IPO below market value in order to attract a wider number of investors. Some investors choose to buy a stake in a company that they can afford, rather than having a genuine interest or hope that that specific company will succeed. This way, it ensures that investors will buy up all the shares of the company's IPO, rather than having some shares left over.

IPO investing platform

To trade on the price movements of an upcoming IPO stock after it has passed the process, our online trading platform, Next Generation, offers spread betting and CFD trading on more than 8500 stocks and ETFs. It is a simple process to register for a live account and start trading the share market now.
IPO news
​You can also keep up to date with the latest news and analysis for the stock market, as we keep our online platform updated with daily reports and predictions from our professional market analysts. Alternatively, if you would like to see data from external news providers, our news and insights section offers fundamental analysis stock reports from Morningstar and live updates on the share market from Reuters.
Test drive our trading platform with a practice account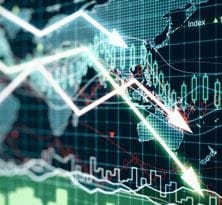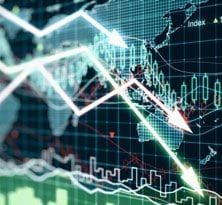 Experience our powerful online platform with pattern recognition scanner, price alerts and module linking.
Fill in our short form and start trading
Explore our intuitive trading platform
Trade the markets risk-free
How to buy pre-IPO stock

Before the IPO occurs, there is sometimes a private sale of a company's shares before the stock is listed on the chosen exchange. These buyers are usually venture capitalists, as mentioned above, as well as private equity investors, hedge funds and other private investors that aim to profit from a stake in the company in the future. They will also be given a discount from the upcoming IPO price to attract a larger number of investors.

Read more information about how to trade stocks in the UK.

*Tax treatment depends on individual circumstances and can change or may differ in a jurisdiction other than the UK​.​

Disclaimer: CMC Markets is an execution-only service provider. The material (whether or not it states any opinions) is for general information purposes only, and does not take into account your personal circumstances or objectives. Nothing in this material is (or should be considered to be) financial, investment or other advice on which reliance should be placed. No opinion given in the material constitutes a recommendation by CMC Markets or the author that any particular investment, security, transaction or investment strategy is suitable for any specific person. CMC Markets does not endorse or offer opinion on the trading strategies used by the author. Their trading strategies do not guarantee any return and CMC Markets shall not be held responsible for any loss that you may incur, either directly or indirectly, arising from any investment based on any information contained herein.