Investing in video game stocks has recently gained popularity despite the current adverse circumstances, including Covid-19 and the related political and economic instability. It is not surprising that with the ongoing lockdown forcing people to stay home, the video game industry has witnessed a significant performance increase and has consequently registered record sales.

In 2019, the value of the video game market was set at around $150 billion, with forecasts indicating an even sharper growth for the future. As forecasted, this sector is likely to reach $300 billion by 2025.

Mobile videogames have already surpassed the gaming console and PC markets. In the coming years, thanks to increased streaming speed and reliability (supported by 5G technology), expanding cloud services and mobile game platforms bridging the technology gap with their direct competitors, more and more players will move towards smartphones and other similar devices. This will further expand the market from the $70 billion recorded in 2019 to over $100 billion by 2022.

Well then, why should you buy gaming stocks? It is actually a less trivial question than you might think, especially because this sector is quite complex, with some definite peculiarities and several elements of interest. It is therefore not surprising that it is becoming an object of interest for those who might want to diversify their portfolio and ride the wave of the technology industry. In this article, we will present an overview of the products offered on our platform and of the different ways to either trade or invest in gaming stocks.

Video game market
According to Nathan Meyer, the equity analyst and portfolio manager at Capital Group, the gaming industry represents the fastest growing segment of the global media industry. In fact, video games are becoming a mass phenomenon: the development of streaming and free games has opened up the market to more players than ever before. Nathan Meyer stresses that "it is no longer just about teenagers playing video games in their home, but it is a big business, which attracts multiple types of players, from every age, background and education, as well as investors from all over the world".

According to the Entertainment Software Association, more than 164 million adults in the United States play video games and spend approximately $43 billion on purchases related to this category of products. China is the market with the fastest expansion rate in the world, with an annual growth rate of about 14%. There are 598 million Chinese players and around 95% of them play on mobile devices, according to a study conducted by research firm Niko Partners.

Investing in video game stocks
Investing in the gaming industry can be an interesting way to diversify your portfolio. We offer four ways to invest in gaming stocks:

CFDs and spread betting are leveraged products and require you to trade on margin, which is a very risky process and can result in huge capital losses. It is therefore advised that you create an efficient risk management strategy before trading in the share market. With CFDs and spread betting you don't own the underlying asset, but instead trade on its price movement. Learn about the differences between CFDs and spread betting to find the most suitable option for you.
Top gaming stocks
Zynga
Zynga is a video game development company based in San Francisco, California. It develops video games for internet browsers and social media platforms, such as Facebook. Zynga launched its most famous game, FarmVille, on Facebook in 2009, reaching 10 million daily active users within two months. In 2019, Zynga had 95 million monthly active users and 30 million daily active users.

Revenue: $1.32 billion
Market cap: $8.7 billion

Glu Mobile
Glu Mobile Inc. is an American company that develops mobile video games for smartphones and tablet devices. The company offers products for multiple platforms such as Amazon, iOS, Android, Google Chrome, and Windows Phone.

Revenue: $411.4 million
Market cap: $1.386 billion

Electronic Arts
Electronic Arts is an American company whose video games essentially cover all genres, including sports, action, strategy, simulation, arcade, role-playing and adventure. The EA portfolio includes worldwide sports-themed hits, such as FIFA Soccer, Madden NFL and NBA Live series. The EA brand includes totally proprietary titles, such as Mass Effect and Dragon Age, as well as games based on famous movie licenses, such as Harry Potter, James Bond, The Godfather, Lord of the Rings and many more.

Revenue: $5.537 billion
Market cap: $39.46 billion

Take Two Interactive Software
Take Two Interactive Software, Inc. is a New York- based company that manufactures and distributes video games and computer accessories. The company also includes subsidiaries, namely 2K Games, K Sports and  Grand Theft V, which is also the best-selling game in the history of the company in the shortest time possible, with $800 million collected on the first day.

Revenue: $1.414 billion
Market cap: $17.78 billion

Nexon
Nexon is a South Korean/Japanese video game publisher with offices in the United States, Taiwan and Thailand. Nexon specialises in video games for both PCs and mobile devices. At present, the company maintains over 80 titles. Maple History is one of their most successful games and was in fact localised for many different languages and countries, such as Japan, Taiwan, China, Thailand, Vietnam, Singapore, Canada, United States, Europe, and Brazil.

Revenue: 253.7 billion JPY
Market cap: 2.18 billion JPY

Chinese video game stocks
IGG
IGG Inc. is a Chinese company with headquarters in Singapore and branches in the United States, China, Canada, Japan, South Korea, Belarus, Thailand, Philippines and Hong Kong. IGG primarily focuses on the development of video games for mobile devices, which in fact represents its biggest product share. IGG's most popular games are Lords Mobile, Deck Heroes, and GodsWar Online. In 2019, IGG had over 100 million monthly active users.

Revenue: 3.79 billion CNY
Market cap: 2.75 billion CNY

Huya Live
Huya Live is a Chinese company that offers live video streaming services. Its website is one of the largest in China, whereas outside of China, it operates as Nimo TV. Similar to other streaming services, this site primarily focuses on live video game streaming and broadcasts a variety of activities, such as sport competitions, cooking sessions, and "real life" streams.

Revenue: $1.203 billion
Market cap: $4.902 billion

Bilibi
Bilibi is a Chinese video-sharing website centred on animation, comics and games (ACG). In June 2019, it registered 28 million daily active users only in the People's Republic of China, thus capturing the attention of Sony Corporation. As a result, in April 2020, Sony invested $400 million to secure a 4.98% stake in this Chinese entertainment company. Sony is not the only company to have invested in Bilibili; in fact, even giants such as Tencent and Alibaba have previously invested in the company.

Revenue: $9.74 billion
Market cap: $13.077 billion

Cheetah Mobile
Cheetah Mobile Inc. is a Chinese mobile application development company based in Beijing, China. It has developed some of the most popular apps worldwide and has more than 634 million active users per month. Some of its most popular games are Piano Titles, Piano Titles 2, and Dancing Line.

Revenue: $764.6 million
Market cap: $331 million
Trade gaming stocks with CMC Markets
Open a live account with CMC Markets now to start trading the top video game stocks. If you are not yet an expert trader, open a demo account and practice CFD trading or spread betting.
Test drive our trading platform with a practice account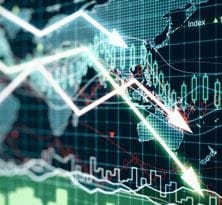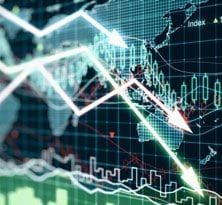 Experience our powerful online platform with pattern recognition scanner, price alerts and module linking.
Fill in our short form and start trading
Explore our intuitive trading platform
Trade the markets risk-free
Disclaimer: CMC Markets is an execution-only service provider. The material (whether or not it states any opinions) is for general information purposes only, and does not take into account your personal circumstances or objectives. Nothing in this material is (or should be considered to be) financial, investment or other advice on which reliance should be placed. No opinion given in the material constitutes a recommendation by CMC Markets or the author that any particular investment, security, transaction or investment strategy is suitable for any specific person. CMC Markets does not endorse or offer opinion on the trading strategies used by the author. Their trading strategies do not guarantee any return and CMC Markets shall not be held responsible for any loss that you may incur, either directly or indirectly, arising from any investment based on any information contained herein.