The Artful Trader podcast
Series 2

Mastering the art of the markets – insights from the trading experts
​
An original podcast series from CMC Markets

Join us for our second series as we unlock the secrets behind the industry's experts and discover what really goes on in the minds behind the trades. This season features the original rogue trader Nick Leeson, ex world series poker champion Annie Duke, cannabis and crypto investor James Helliwell, and more. Subscribe to the Artful Trader and follow their journeys to mastering the art of the financial markets.

---
Meet the host:
Michael McCarthy
Chief Market Strategist, CMC Markets Asia Pacific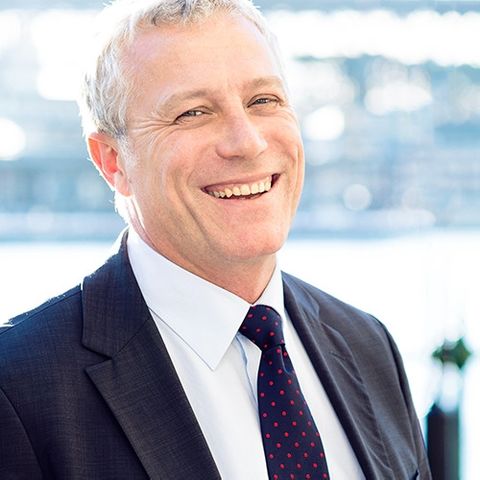 With more than 30 years' experience in the financial markets, Michael provides local and global market analysis for the Asia-Pacific region, formulates trading strategies and plays a key role in educating clients. ​Michael specialises in derivative trading, and views the global financial markets as a vast interconnected matrix. Michael demonstrates a deep understanding of the ramifications of developments in a market and their potential impact on other tradeable instruments.

Meet the Series 2 speakers


Nick Leeson

Nick Leeson is the original Rogue Trader whose unchecked risk-taking and drive for success caused the collapse of Barings Bank – England's oldest Merchant Bank and arguably the biggest financial scandal of the 20th century. Nowadays, Nick Leeson is on the talking circuit and consults big banks about risk management, sharing the highs and lows from his life experience.


James Helliwell

James Helliwell currently the Chief Investment Strategist at the Lex van Dam Trading Academy and has over 10 years' experience in the capital markets, working across multiple asset classes with some of Europe's leading hedge funds and investment banks. James has pursued several successful early stage investments and is an expert in medical marijuana, blockchain technology and its impact on trading and the global economy.


Annie Duke

Annie Duke is an American professional poker player and author. She holds a World Series of Poker gold bracelet from 2004 and used to be the leading money winner among women in WSOP history. Annie now spends her time writing, coaching and speaking on a range of topics such as decision fitness, emotional control, productive decision groups and embracing uncertainty.


Anas Alhajji

Anas Alhajji is an energy economist who has been watching, researching and writing about the oil market and energy geopolitics & securities for 20 years. He is the Managing Partner at Energy Outlook Advisers and was the former chief economist of NGP Energy Capital Management where he led the firm's macro-analysis of the energy markets.


Jake Bernstein

Jake Bernstein is a trading veteran and internationally recognised futures analyst, trader, educator and author. Jake has written over 40 books and conducted numerous research pieces on futures trading, stock trading, trader psychology & economic forecasting.


John Netto

John Netto is a world-renowned author and founder of the ground-breaking Netto Numbers. John is an expert in developing, executing and managing proprietary algorithmic and discretionary trading strategies and his most recent book 'The Global Macro Edge' has received widespread acclaim.