We think the declines in gold and crude oil prices since early May are approaching completion. We're therefore keeping an eye out for modest bounces in the near term.
Is gold set to rebound?
Gold appears to be on the verge of finishing a leading diagonal pattern down from its early May high. Sub-wave (V) of the diagonal [I] could post a new low near $1,983 an ounce or another of the nearby supports. However, there should be an opportunity for the market to start a retracement rally towards the end of the week or early next week.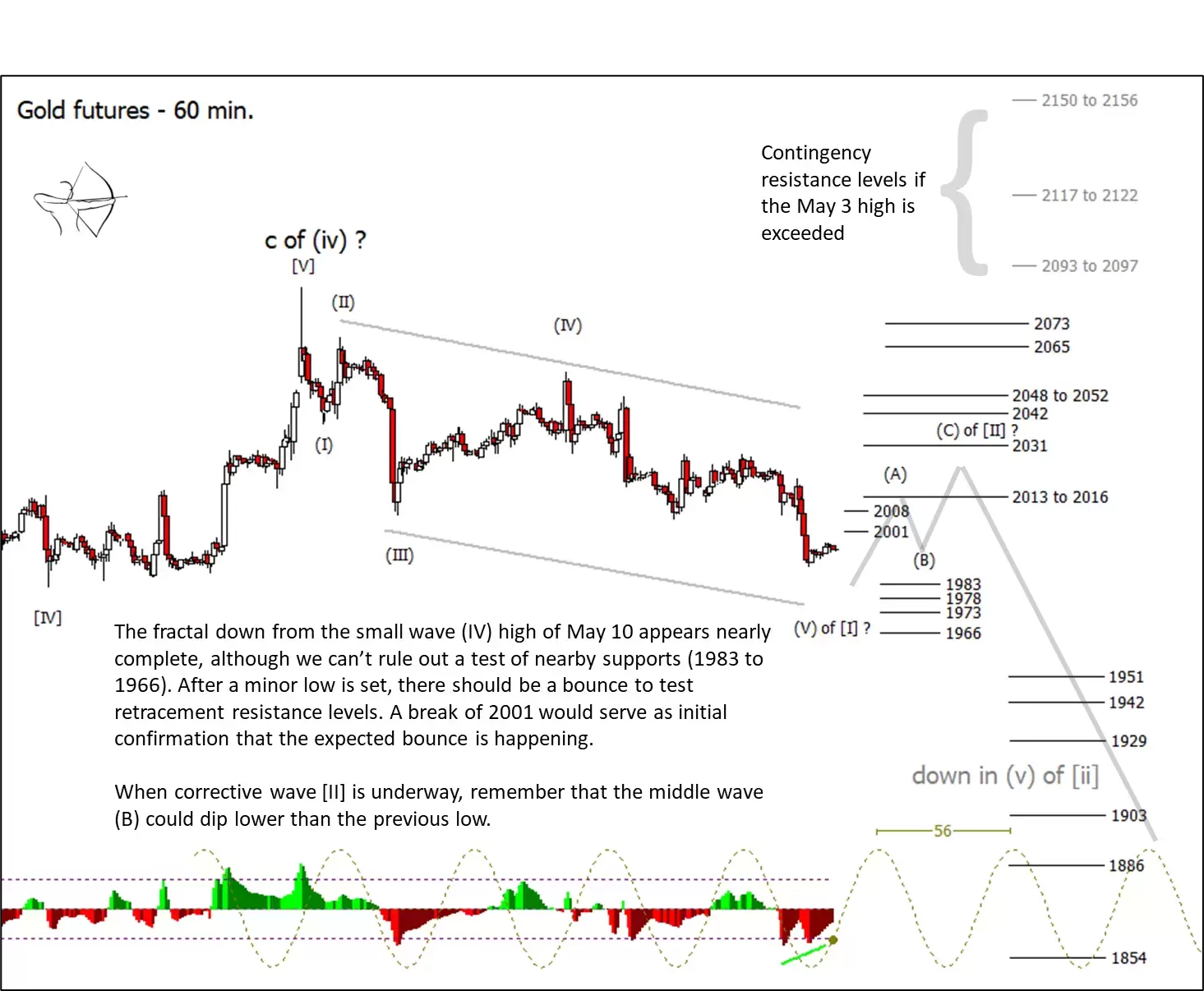 Source: Trading on the Mark
The expected wave [II] rally need not be strong. The most likely resistance areas to be tested are in the zone from $2,013 to $2,016, and possibly the area near $2,031. However we can't rule out a test of the higher resistance levels at $2,042 and above.
In the longer term, we're expecting gold to reach for a durable low around mid-summer or autumn. That low could be considerably lower than the current area.
Crude oil reaches a fork in the road
Meanwhile, the Elliott Wave pattern for US oil benchmark West Texas Intermediate (WTI) offers at least three viable scenarios that could lead to a low later this summer. Our primary scenario, shown on the chart below by the path drawn in grey, calls for a retracement rally going into the end of the week and possibly in to the following week too. That could lead to a test of the middle area of resistance zones ranging from $74.30 to $82.80 a barrel.
Alternatively, if price were to push through the middle set of resistance levels, that could indicate that the bullish scenario shown in green might be unfolding. This would have us revert to an earlier version of the wave count wherein price is still working through sideways/upward wave 'iv'.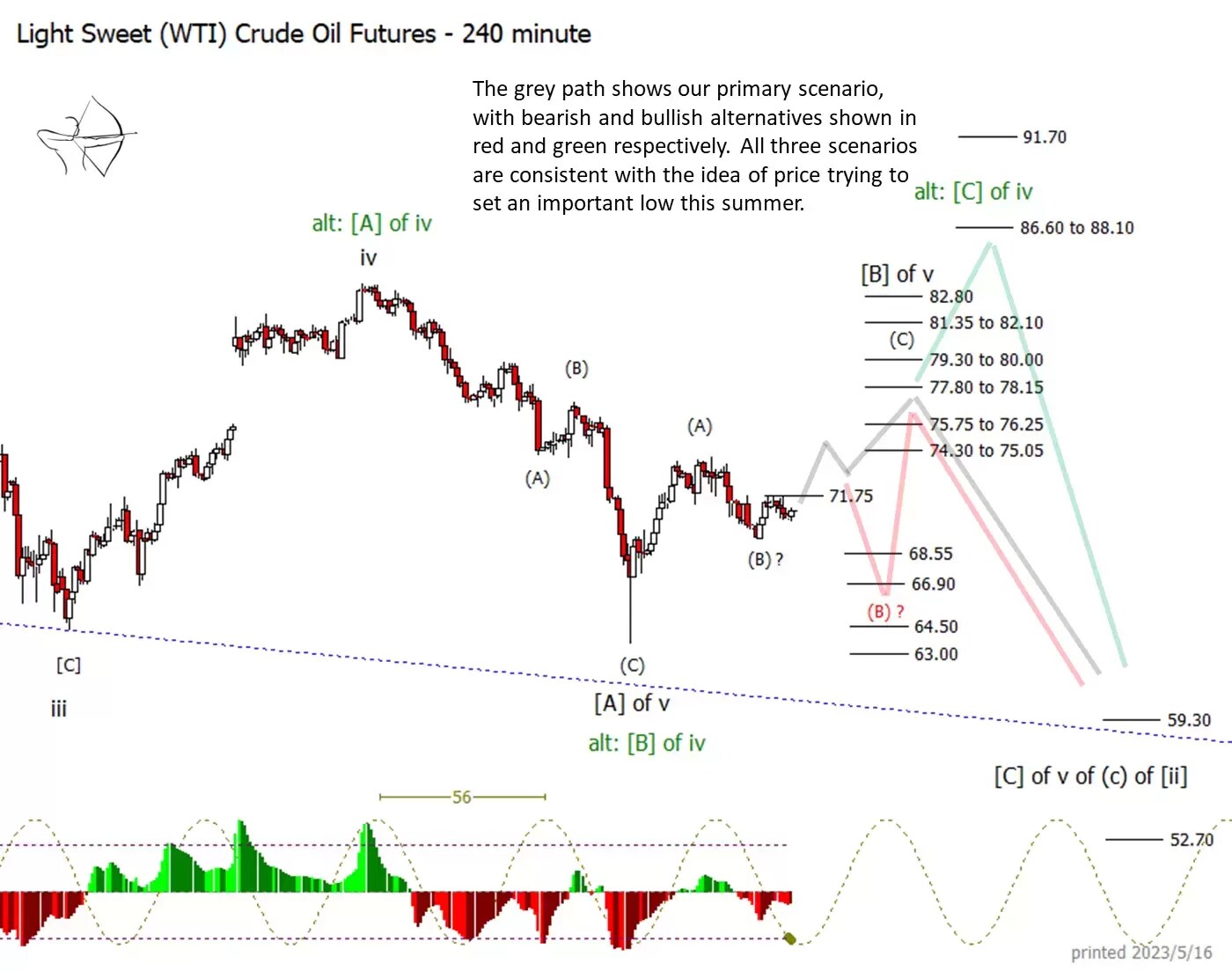 Source: Trading on the Mark
Finally, the path drawn in red represents the most immediately bearish scenario that we think is consistent with the current pattern. In that view, the corrective structure (B) of [B] might not be finished, requiring a test of lower supports. Such a decline could set the stage for a rally in sub-wave (C) of [B] later this month.
For more technical analysis from Trading On The Mark, follow them on Twitter. Trading On The Mark's views and findings are their own, and should not be relied upon as the basis of a trading or investment decision. Pricing is indicative. Past performance is not a reliable indicator of future results.