How to trade forex in Ireland
Want to learn how to trade forex, but not sure how to start? In this article, we cover the basics of what you need to know to get started trading in the forex (FX) market. From analysing the forex market and reading FX quotes, to a step-by-step guide on how to start trading in the forex market. We will cover all this and more, to get you started on your forex trading journey. 
In order to understand how to trade forex using derivative products such as spread bets and CFDs, it helps to understand the background of the market. The forex market is the largest and most liquid market. A large proportion of the forex market's activity is dominated by currency exchanges between large international banks. However, a small minority of the market's activity is utilised by forex traders who attempt to take advantage of the price fluctuations that exist between currencies, with the hope of making a profit. Forex currencies are traded like any other asset class such as commodities, equities, indices and cryptocurrencies.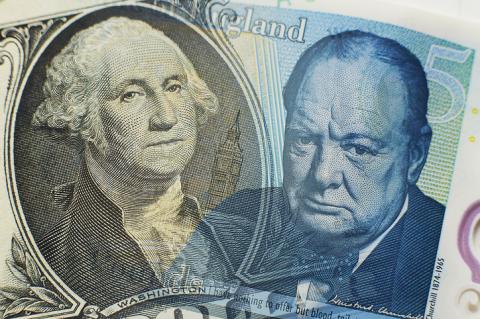 Analysing the forex market
When learning how to trade forex, it is essential to understand how to analyse of the forex market, whether from a technical or fundamental viewpoint.

There are two types of analysis that traders may use when analysing the forex market: technical analysis and fundamental analysis. Technical analysis is the study of past prices and patterns to determine future price movements, whereas fundamental analysis is the study of the factors that drive valuation such as economic and political trends.

Both fundamental and technical analysis should be understood when learning to trade forex. Both of these disciplines, in addition to a trading plan, are key to learning how to trade on the foreign exchange market.
Fundamental analysis
Fundamental analysis involves studying economic indicators and government policies to determine the intrinsic value of a currency. Once determined, you can make a trade based on whether you think a currency is undervalued or overvalued.

Common economic indicators that are used to analyse the forex market include: 
Interest rates
Inflation rate
A country's balance of payments
Monetary and fiscal policies
The government's attitude towards intervention in currency markets
A country's current account, inflation rates, and interest rates are among the main factors that drive foreign exchange currency valuation. There can be a considerable and immediate market impact when news and other economic data is released. Many traders utilise fundamental analysis to predict price movements and thus, inform their trading decisions.

Fundamental analysis factors in the forex market
Interest rate projections. Interest rate changes are one of the most important determinants of short-term movements in exchange rates. All things being equal, a currency with a high-interest rate would tend to appreciate against low-interest rate currency. This is because currencies carrying a higher interest rate tend to attract more capital investment in comparison to those with a lower interest rate.
Economic statistics. The market knows in advance when various statistics will be reported and economists put considerable effort into predicting these figures. When the figures are released, dealers are ready to pounce. If the figure is significantly different from estimations, currencies could move significantly in a short amount of time. 
Central bank intervention. Central banks are prominent players in the currency markets. Occasionally they enter the market to move exchange rates in a particular direction. Central bank intervention is most successful when done on a coordinated basis. For example, if the US Federal Reserve, the European Central Bank and the Bank of England are all buying US dollars, it is unlikely that traders will short the US dollar. Although over the long-term, it is difficult and expensive for central banks to stand in the way of secular trends. 
Technical analysis
Technical analysis involves the study of price and other data over time, to try and predict future price movements. Some common technical analysis strategies include traditional charting patterns, moving averages, stochastics, point and figure charts, Elliot Wave Theory and Fibonacci retracements. Our articles on technical analysis contain more information about each of these theories, all of which can be applied when learning to trade the forex market. 
Technical indicators for forex
Simple moving averages (SMA). An SMA is one of the oldest and most common trading indicators. Traders often use SMAs to get an idea of the price trends or to signal changes in price behaviour.
Retail strength index (RSI). Traders use an RSI to determine a market's direction based on whether momentum is accelerating or decelerating. Additionally, it can be used to evaluate whether a currency is overbought or oversold, potentially signalling for a market reversal.
Fibonacci retracement. Fibonacci trends can assist traders in identifying future support and resistance levels based on past price action.
Stochastic indicators. A stochastic indicator focuses on price momentum and aims to predict trend reversals by identifying when an asset is overbought or oversold.
Moving average convergence divergence (MACD). The MACD can help determine the strength and momentum of a trend. This can be very useful when trend-trading currencies.
Bollinger bands. Bollinger bands make use of an SMA, with a spread of two standard deviations above and below. The width of the bands addresses volatility, while a currencies price can be determined as overbought or oversold as it moves towards the bands.
Elliott Wave. The Elliot Wave theory does not provide any kind of predictions but instead, it provides probabilities of specific trade opportunities. Analysis of Elliot's 'waves' offers insight into the dynamics of a price trend, helping you to understand a currency's price movement.
How to read a forex quote
An exchange rate is one currency's value measured against another currency. So, if the EUR/USD is 1.35, 1 EUR will buy you 1.35 USD.

When spread betting or trading CFDs on the forex market, the base currency is always quoted first. In the case of the EUR/USD, the Euro is the base currency and the US dollar is the secondary currency (also known as the quote or counter currency).

Similarly, when expressing the Australian dollar against the US dollar (AUD/USD), the AUD is the base currency and the USD is the counter currency.

How to start forex trading

Follow our how-to process to cover all the necessary knowledge to start trading forex. You can choose between two products: spread betting, which is tax-free in the UK and Ireland*, and contracts for difference (CFDs), which are available globally.
1. Develop a trading plan
Due to the emotional stress that is natural in any speculative trading situation, successful forex traders have a pre-set method of operation that includes rules by which they operate.

It is important as a successful trader to adhere to your pre-set rules. This will help to protect you from yourself. Very often, your emotions will tell you to do something controversial or contradictory to what your trading plan states. Traders that adhere to their trading plan are better able to resist the emotional temptations that are present in speculative markets. Following a trading plan can also help you to reduce stress, maintain objectivity and learn from your mistakes when learning to trade forex.

When designing a forex trading plan, make sure it answers the following: 
Are you comfortable holding trades overnight?
When do you like to trade? Day or night?
How much do you want to risk per trade?
What is your profit target?
Where do you place your stop-losses? 
Our article on creating a trading strategy template can be useful to give you a start on creating a trading plan. However, please note that this article is not exhaustive and should be used in conjunction with other resources to create a fully comprehensive trading plan.
2. Develop a risk management system 
The most common mistake made by FX traders is not following a risk management plan. The volatility that exists in the currency markets can have a strong influence on a trader's emotions. This emotional volatility can result in a lack of objectivity and poor decision-making.

When learning to trade forex it is important to devise a systematic trading approach that covers in detail a risk-management system. Under such a system, profits, and in particular losses, are defined and stop-loss orders are placed.

When reviewing your risk management system check: 

How do you minimise risk in your strategy?
What are your risk/reward ratios for each trade?
Are your stop-loss order placed at an appropriate level? 
For a more information on risk management, see our money and risk management in trading guide.
3. Know the market and the currencies you are trading 
In foreign exchange trading, there are winners and losers. Successful forex traders shift the balance in their favour by continually gaining knowledge about the forex market. Knowing the market's characteristics and the foreign exchange currencies you are trading can help to shift the odds in your favour. However, due to the complexity of the forex market and individual currencies, it could take years to gain this level of knowledge.

Before placing a forex trade, ask yourself:

What are the fundamental factors driving the currency pair?
When are key economic statistics due to be released? Make sure to see our forex economic calendar for the latest economic and financial indicators.
What are the underlying time zone characteristics?
4. Start forex trading
When starting to learn forex trading you should have covered the basic principles outlined in this article. This includes a sound trading plan that covers how to manage money and risk, and current knowledge of the currency pairs you are trading.

You can practise trading forex on a demo trading account firstly, to test your strategies success and familiarise yourself with our trading platform. Then, when you are ready, you can deposit funds into your live spread betting or CFD trading account and trade the live markets.
If you need some more time learning how to trade FX, additional information can be found on our forex trading for beginners article.
*Tax treatment depends on individual circumstances and can change or may differ in a jurisdiction other than the UK.

Disclaimer: CMC Markets is an execution-only service provider. The material (whether or not it states any opinions) is for general information purposes only, and does not take into account your personal circumstances or objectives. Nothing in this material is (or should be considered to be) financial, investment or other advice on which reliance should be placed. No opinion given in the material constitutes a recommendation by CMC Markets or the author that any particular investment, security, transaction or investment strategy is suitable for any specific person. The material has not been prepared in accordance with legal requirements designed to promote the independence of investment research. Although we are not specifically prevented from dealing before providing this material, we do not seek to take advantage of the material prior to its dissemination.