A guide to forex scalping
Forex scalping is a method of trading that attempts to make a profit out of small price movements between assets within the forex market. Therefore, scalping forex requires traders to buy or sell a foreign currency pair, such as the EUR/USD, and then hold the position for a short amount of time, hoping to generate a small profit. Forex scalpers will then repeat this process to gain frequent returns throughout the day, taking advantage of price fluctuations of each currency pair. These trades can last for either seconds or minutes, but are never carried overnight.
In the forex market, another name for the smallest price movement a currency can make is a pip (percentage in point), which traders use to measure profits and losses. Forex scalpers usually aim to scalp between 5-10 pips from each position, aiming to make a more significant profit by the end of the day.
The best forex scalping strategies involve leveraged trading. Using leverage in forex is a technique that enables traders to borrow capital from a broker in order to gain more exposure to the forex market, only using a small percentage of the full asset value as a deposit. This strategy magnifies profits but it can also magnify losses if the market does not move in a favourable direction to the bet. Therefore, forex scalpers are required to keep a constant eye on the market for any changes.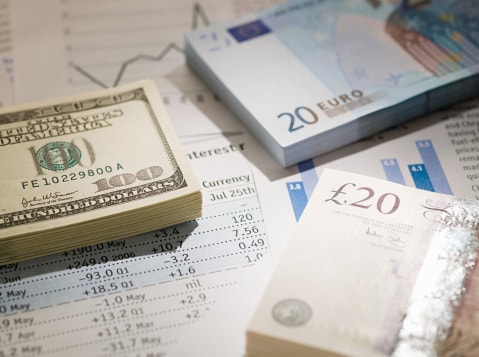 Forex price action scalping
Price action trading is a technique that works without an indicator. Instead, scalpers analyse candlestick graphs and support and resistance levels to decipher the same information that they would extract from, for example, Bollinger bands or a simple moving average (SMA) line. By conducting an in-depth analysis of price, traders can then make an informed decision based on trend continuations and will only scalp a trade if the target has the appropriate risk-reward ratio.
Forex scalping indicators
Most traders use a forex scalping system that allows them full exposure to graphs, pips and technical indicators with access to major city trading times across the globe. Technical analysts in particular study price charts to look for opportunities at the busiest times of the day, and are required to stay fully concentrated. Forex scalping indicators such as Bollinger bands, stochastic oscillators and Keltner channels work to demonstrate patterns, trends and warnings to a trader as they monitor the online forex market. So what is the best forex indicator for scalping? Below are some examples of popular forex scalping indicators that we offer on our online trading platform.
Bollinger bands

A Bollinger band chart is effective at showing the volatility of the forex market, which is useful for scalpers as their trades tend to be so rapid, usually within a maximum of 5 minutes for each position. Bollinger band scalping is particularly effective forex scalping indicator for currency pairs with low spreads in the forex market, as these are the least volatile and if executed correctly, can gain the forex scalper multiple profits at once. These include a mix of major and minor currency pairs such as the EUR/USD, GBP/USD and EUR/JPY.
Moving average

There are multiple moving average lines on a typical forex graph. Some of the most commonly used forex indicators for scalping are the simple moving average (SMA) and the exponential moving average (EMA). These can be used to represent short-term variance in price trends of a currency. A moving average graph is one of the most frequently used forex scalping indicators by professionals through its ability to spot changes more rapidly than others.

Forex scalping tips

In order to succeed at forex scalping, you need to have thorough knowledge of the market that you are trading. Here are some forex scalping tips to know.
When scalping, traders should focus on one currency pair or position at a time to give them a better chance of success. When trading multiple positions at the same time, it can be difficult to properly monitor the technical charts and focus is more often lost.
It is advisable to only trade currency pairs where both liquidity and volume are highest. Scalping is very fast-paced and therefore major currency pairs need liquidity to enable the trader to dip in and out of the market at high speed.
Scalpers often have a specific temperament or personality that reflects the risky method of trading. Scalping requires concentration, analytical skills and a decent amount of patience, allowing scalpers to make hasty decisions with the hope of making a profit.
Best forex pairs for scalping

Traders should consider scalping major currency pairs such as the EUR/USD, GBP/USD and AUD/USD, as well as minor currency pairs including the AUD/GBP. This is because they will be dipping in and out of the market very frequently and these currencies have the highest trade volumes and the tightest spreads to minimise losses. The tighter the spread, the fewer the number of pips the rate has to move before your trade is in profit. However, some more experienced traders may prefer to scalp minor or exotic pairs, which generally have higher volatility than the major currency pairs but carry greater risks.
Best time for scalping in forex

There is a general consensus between traders for the best times to scalp forex, although this does depend on the currency. For example, trading a currency pair based on the GBP tends to be most successful throughout the first hour of the London trading session, mid-morning. However, the best time to trade any major currency pairs is generally throughout the first few hours of the New York trading session, as the USD has the highest trading volume. It goes without saying that traders do not monitor charts outside of trading hours for their chosen market. Some scalpers also prefer to trade in the early hours of the morning when the market is most volatile, though this technique is advised for professional investors only, rather than amateurs, as the risks could create greater consequences.

Scalping risk management

The forex market can be volatile and instead of showing small price fluctuations, it can occasionally collapse or change direction entirely. This requires the scalper to think with immediate effect on how to ensure that the position does not incur too many losses, and that the subsequent trades make up for any losses with greater profits. Other risks of scalping include entering and exiting the trade too late. Volatile price movements between currency pairs are frequent and if the market starts going against your open position, it can be difficult to close the trade quickly enough before losing capital. The use of a high amount of leverage is also very risky. Forex margins can help to boost profits if scalpers are successful, however, they can also magnify losses if the trades are poorly executed.

The advantage of a scalper's concentration and personality means that they should be able to spot these changes straight away and close their position in order to avoid losses. The longer the position is held for, the more risk of prices moving outside the scalper's betting range. Therefore, the majority of scalpers usually stick with the tighter currency spreads and not make too many bold choices in order to minimise risk. A scalping strategy is not advised for beginner traders, due to the level of experience, concentration and knowledge required of the forex market. There is a much higher likelihood of failing positions than of winning positions in these circumstances.

Putting into place stop loss orders when trading in such volatile conditions can help a trader more effectively managed their risk and losses. When it comes to scalping, this allows traders to set a specific price at which their positions will close out automatically if the market goes in the opposite direction. Given that a scalp trade only lasts a few minutes at most, this prevents the trader from holding onto a sinking position.
Most of our traders analyse the market on a regular basis for upcoming events that may have an effect on their spread. Our economic calendar provides data on the latest economic events, announcements and changes that may have an impact on the forex market, so that our clients are always one step ahead of the trade.
Practise your forex scalping strategy with CMC Markets

We offer competitive spreads on more than 330 major, minor and exotic currency pairs within the forex market, the highest figure in the industry. Our products include the option to spread bet or trade CFDs using leverage, where you can take advantage of price fluctuations on a short-term basis.

Open a live account now to start trading, or alternatively you can practise your forex scalping strategy on a demo trading account with virtual funds.
Disclaimer
CMC Markets is an execution-only service provider. The material (whether or not it states any opinions) is for general information purposes only, and does not take into account your personal circumstances or objectives. Nothing in this material is (or should be considered to be) financial, investment or other advice on which reliance should be placed. No opinion given in the material constitutes a recommendation by CMC Markets or the author that any particular investment, security, transaction or investment strategy is suitable for any specific person.