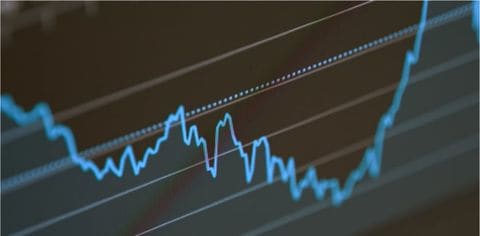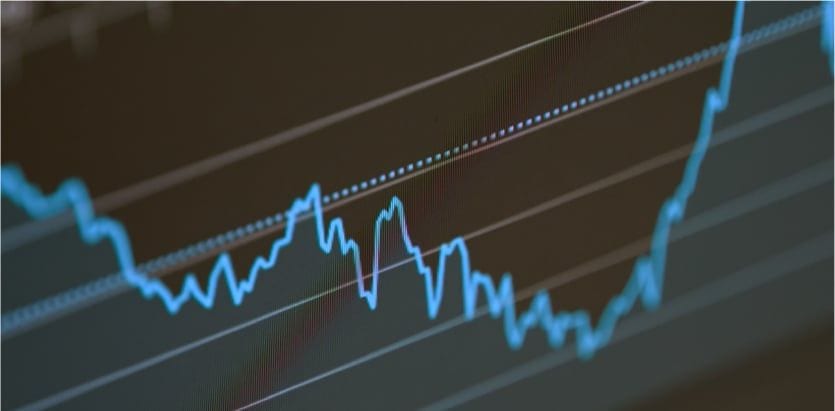 The risk of trading cryptocurrency is primarily related to its volatility. They are high risk and speculative and must understand the risks before starting a trade.

They are very unstable : unexpected changes in market sentiment can lead to sharp and sudden changes in prices. It is not uncommon for the value of cryptocurrencies to drop rapidly by hundreds or even thousands of dollars.
They are unregulated : cryptocurrencies are currently not regulated by the government and central banks. However, they have recently begun to attract more attention. For example, if they are classified as commodities or virtual currency, there is doubt
They are prone to errors and hacking : there is no perfect way to prevent technical failures, human error or hacking.
They may be affected by forks or interruptions : cryptocurrency transactions introduce additional risks, such as hard forks or interruptions. You should be familiar with these risks before trading these products. When a hard fork occurs, the price volatility can be large, and if we do not have a reliable base market price, the trade may be suspended.
We will endeavor to inform our customers of potential blockchain forks. However, in the end you are responsible for ensuring that you know when these conditions may occur.

Trading the risk of cryptocurrency CFDs
With CMC Markets, you can trade Bitcoin and Ethereum through CFD accounts . This means that the risks you face are slightly different than when you buy these cryptocurrencies directly.
They are high-risk speculative products : through CFD trading, you only need to deposit a margin equal to a certain percentage of the transaction value to open a position. Profits and losses are based on the full value of the transaction. The volatility of cryptocurrencies combined with margin trading can result in significant losses.
They are affected by the gap : market volatility can cause prices to move from one level to another, but does not actually pass the level between the two levels. Gap (or slippage) usually occurs during periods of high market volatility. Therefore, your stop loss effect may be worse than what you requested. If the market is not good for you, this can lead to more serious losses.
The cost may be higher than other asset classes : you should review all fees involved before trading. When trading CFDs on cryptocurrencies, the fees may be higher. The possibility of profit and the impact of these costs should be considered.
Price changes : The pricing of cryptocurrencies used to determine the value of a CFD position may vary significantly from the currency.

加密货币,通常是不受监管的,并且是高风险的投机性投资,这将影响您在我们平台进行的任何加密货币差价合约保 证金交易。 加密货币的价值以及与之相关的差价合约保证金交易的价值极不稳定。 当有突发事件或市场情绪的变化, 它们的价格很容易受到突然和急剧变化的影响。 差价合约保证金交易是杠杆产品。 因此,相对于基于其他产品的差价 合约保证金交易,如果市场对您不利,波动率和杠杆率增加的组合可能会显着增加您的损失。 因此,如果您认为自己 拥有差价合约和加密货币的知识和经验,并且完全理解与差价合约和加密货币相关的风险,那么您才能投资加密货币 差价合约保证金交易。
Crypto disclaimer | ZH-SGCrypto disclaimer | ZH-SGCrypto disclaimer | ZH-SGCrypto disclaimer | ZH-SGCrypto disclaimer | ZH-SGCrypto disclaimer | ZH-SGCrypto disclaimer | ZH-SGCrypto disclaimer | ZH-SG
You should make sure you fully understand the risks before you start trading. Only invest when you are an investor with a wealth of financial market knowledge. Cryptographic currency transactions may not be suitable for some people. If necessary, we recommend that you seek independent professional advice before deciding to start trading CFDs.

* Comprehensive customer satisfaction, best customer service, best value for money, best platform features
   - Singapore Investment Trends CFD Trading and Forex Report 2017

Live Account Blue Box | ZH-SGLive Account Blue Box | ZH-SGLive Account Blue Box | ZH-SGLive Account Blue Box | ZH-SGLive Account Blue Box | ZH-SGLive Account Blue Box | ZH-SGLive Account Blue Box | ZH-SGLive Account Blue Box | ZH-SG
Demo account blue box | ZH-SGDemo account blue box | ZH-SGDemo account blue box | ZH-SGDemo account blue box | ZH-SGDemo account blue box | ZH-SGDemo account blue box | ZH-SGDemo account blue box | ZH-SGDemo account blue box | ZH-SG
Kryptonite excursion zoneKryptonite excursion zoneKryptonite excursion zoneKryptonite excursion zoneKryptonite excursion zoneKryptonite excursion zoneKryptonite excursion zoneKryptonite excursion zone