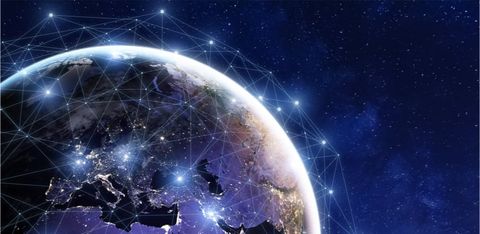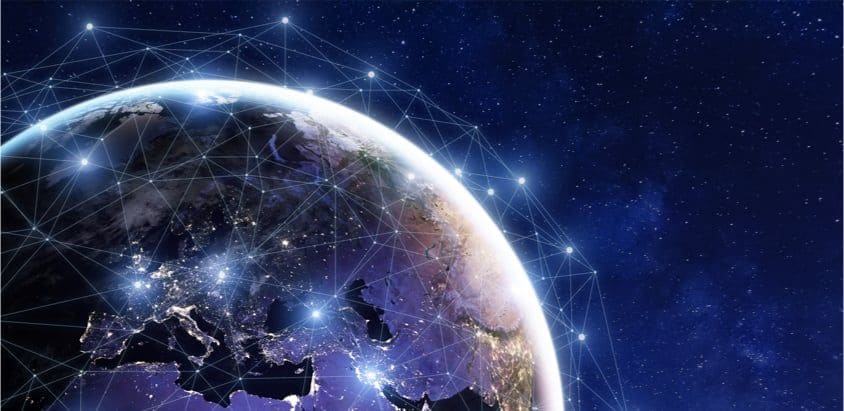 A cryptocurrency is a type of digital currency created by code. They operate autonomously outside the traditional banking and government systems.

Encrypted currency uses encryption to keep transactions secure and to dictate the creation of other units. Bitcoin is the most original and by far the most famous cryptocurrency, launched in January 2009. Today, more than 1,000 cryptocurrencies are available online.

The cryptocurrency is significantly different from traditional legal currency. Still, you can still buy and sell them like any other asset. You can now trade the price movements of various cryptocurrencies through CFDs.
The cryptocurrency is attributed to digital currency, alternative currency and virtual currency. They were originally created to provide another payment method for online transactions. However, cryptocurrencies have not been widely accepted by businesses and consumers, and they are now subject to price fluctuations that make them unsuitable as a payment method. As a decentralized currency, its development is not subject to excessive government constraints, and the cryptocurrency economy is monitored by peer-to-peer Internet protocols. Each unit constituting the cryptocurrency is an encrypted data string encoded to represent one unit.

Bitcoin is considered to be the first decentralized cryptocurrency. Like all cryptocurrencies, it is controlled through a blockchain transaction database that acts as a distributed public ledger. Bitcoin was created by Nakamoto Satoshi - whether the name refers to a person or a group is unknown.

A feature of most cryptocurrencies is that they are designed to slow down production. Therefore, only a limited number of currency units will be in circulation. This has the same attributes as commodities such as gold and other precious metals. For example, the number of bitcoins is not expected to exceed 21 million. On the other hand, cryptocurrencies such as Ethereum work slightly differently. The issue is capped at 18 million Ethereum per year, which is equivalent to 25% of the initial supply. Limiting the amount of bitcoin provides "scarcity," which in turn gives it value. Some claim that the creators of Bitcoin actually mimic precious metals to create cryptocurrencies. As a result, mining has become more difficult over time as mining incentives have halved every few years until they reach zero. Read more about bitcoin mining below.

The main characteristics of cryptocurrency

There are many key principles to managing the use, redemption and trading of cryptocurrencies.

Encryption Technology
Encrypted currencies use advanced encryption techniques in a variety of ways. Cryptography evolved from the need for secure communication methods in World War II to convert easily readable information into encrypted code. Cryptography has come a long way, and in today's digital world it is based primarily on computer science and mathematical theory. It also draws on communications science, physics, and electrical engineering.

The two main elements of cryptography apply to cryptocurrencies - hashes and digital signatures:

The hash algorithm  verifies data integrity, maintains the blockchain structure, and encodes the person's account address and transactions. It also generates encryption challenges that make block mining possible.

Digital signatures  allow individuals to prove that they have an encrypted message without revealing it. For cryptocurrencies, this technique is used to sign currency transactions. It proves to the network that the account owner has agreed to the transaction.
Blockchain technology
A blockchain is a decentralized public ledger or cryptocurrency transaction list. The completed block consists of the latest transactions and is recorded and added to the blockchain. They are stored in chronological order as open, permanent, and verifiable records. The market participants' peer-to-peer network manages the blockchain and they follow the setup protocol for verifying the new block. A copy of the blockchain is automatically downloaded by each "node" or computer connected to the network. This allows everyone to track transactions without the need for a central record to save.

Blockchain technology creates a record that cannot be changed without the consent of the rest of the block. The blockchain concept is attributed to Bitcoin's founder, Nakamoto Satoshi, which inspired a range of applications other than digital cash and currency.   

Block mining
Block mining is the process of adding new transaction records as blocks to the blockchain. In the process - using bitcoin as an example - new bitcoins are generated, increasing the total number of tokens in circulation. Mining requires a specific piece of software for solving mathematical problems, and this verifies that the legitimate transaction that makes up the block is a block. These blocks are added to the public ledger (blockchain) approximately every 10 minutes. When the software resolves the transaction, the miner will receive a certain amount of bitcoin. The faster the miners' hardware handles mathematical problems, the more likely they are to verify transactions and get Bitcoin rewards.

Primary cryptocurrency
Bitcoin

Bitcoin is considered to be the most primitive and famous cryptocurrency. Nakamoto was created in 2009 by a person or group of people in this name. It can be said that its characteristics are more like commodities than traditional currencies. This is reflected in the fact that it is now more used as an investment rather than a payment method. As of December 2017, there are approximately 16.7 million bitcoins (a limited number may be 21 million) in circulation. Traders can buy bitcoins through exchanges, or they can speculate on price movements through CFDs and spread bets. Learn more about Bitcoin

Ethereum

Ethereum is relatively new in the field of cryptocurrency. It was launched in 2015 and became the second largest digital currency at the time of writing. It works like a Bitcoin network, allowing people to send and receive tokens representing value through an open network. The token is called the Ethereum and is used as a payment on the network. However, the main purpose of Ethereum is as a smart contract rather than a payment method. Smart contracts are code scripts that can be deployed in the Ethereum blockchain. The restrictions on Ethereum are also slightly different from Bitcoin. The issue is capped at 18 million Ethereum per year, which is equivalent to 25% of the initial supply. Therefore, although the absolute circulation is fixed, the relative inflation rate is decreasing every year. Learn more about Ethereum
Litecoin

Litecoin is one of several cloned cryptocurrencies generated by Bitcoin. At the end of 2011, it " bifurcates " from the bitcoin ledger . Litelie Lee, founder of Litecoin, plans to use it as a faster version of Bitcoin and speed up a single transaction. He also increased the maximum number of mineable tokens. The total number of Litecoins is 84 million, while Bitcoin is 21 million.
Ripple

Like Bitcoin, Ripple is a digital currency based on mathematical formulas and has a limited number of units available for mining. It was created in 2012 and is both a payment network (RippleNet) and a cryptocurrency (Ripple XPR). This network is designed to allow easy transfer of any form of currency, including pounds, euros, dollars and bitcoins. It acts as a payment method for financial institutions and can also be traded, but it is never intended to be used for buying or selling.

Please note that we only offer Bitcoin and Ethereum CFDs on the platform.

to sum up

The most appropriate description of Bitcoin and other cryptocurrencies is the potential currency. As mentioned above, they are not widely accepted today as an exchange medium. They have obvious limitations that prevent them from developing into fully mature currencies. There is also doubt as to whether cryptocurrency is only part of the financial bubble. However, although unlikely, it is likely to be used more widely as a medium of exchange in the future. The potential use of blockchain technology behind cryptocurrencies is also an interesting issue. This technology may be used for other purposes, including legal transactions, security plans, and voting systems.


加密货币,通常是不受监管的,并且是高风险的投机性投资,这将影响您在我们平台进行的任何加密货币差价合约保 证金交易。 加密货币的价值以及与之相关的差价合约保证金交易的价值极不稳定。 当有突发事件或市场情绪的变化, 它们的价格很容易受到突然和急剧变化的影响。 差价合约保证金交易是杠杆产品。 因此,相对于基于其他产品的差价 合约保证金交易,如果市场对您不利,波动率和杠杆率增加的组合可能会显着增加您的损失。 因此,如果您认为自己 拥有差价合约和加密货币的知识和经验,并且完全理解与差价合约和加密货币相关的风险,那么您才能投资加密货币 差价合约保证金交易。
Crypto disclaimer | ZH-SGCrypto disclaimer | ZH-SGCrypto disclaimer | ZH-SGCrypto disclaimer | ZH-SGCrypto disclaimer | ZH-SGCrypto disclaimer | ZH-SGCrypto disclaimer | ZH-SGCrypto disclaimer | ZH-SG
* Integrated highest customer satisfaction, best customer service, the highest price, the best platform functionality
 - Investment Trends Singapore CFD trading and foreign exchange report 2017
** Please note that we can decide to limit your short trading