By Chloe Edwards, Trade With Precision
Gold has been performing well of late, but over the last twelve months Palladium is the stronger performer in the precious metals category.
Palladium
The Palladium uptrend evident since 2016 is continuing and yielding yet more potential trend trading opportunities to the upside over recent weeks.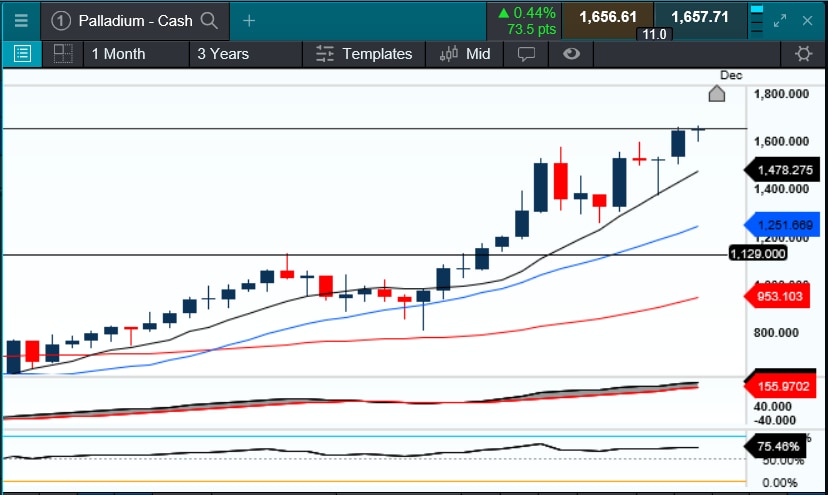 If I take a look at the monthly timeframe above, I can see that the last two retracements have barely been brushes of the 10-period moving average (MA), both resulting in continuation of the uptrend thereafter. September's high has been exceeded this month, and I can see bullish MA geometry, with the MACD and RSI indicators showing bullish momentum and giving me further confidence that the trend could continue.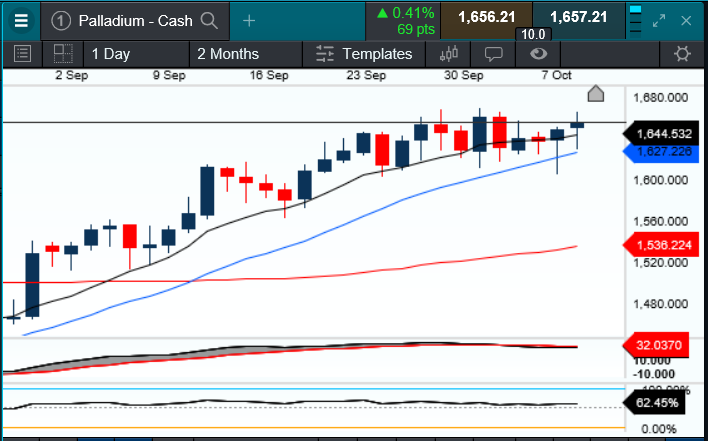 On the daily timeframe above, I see bullish MA geometry, with price overall forming higher highs and higher lows. However, the trend has started to weaken, which is evidenced by the flat price action over the last week, in combination with a slight divergence on the MACD and RSI indicators.
As such I would prefer to see the level around 1,660 broken to the upside before continuing to look for further long opportunities on this timeframe, along with the lower timeframes. An alternative to this could be to wait for a pullback to the 1,570 level, as shown on the weekly chart below, where I would be looking for price to find support at this level before potentially returning to the uptrend.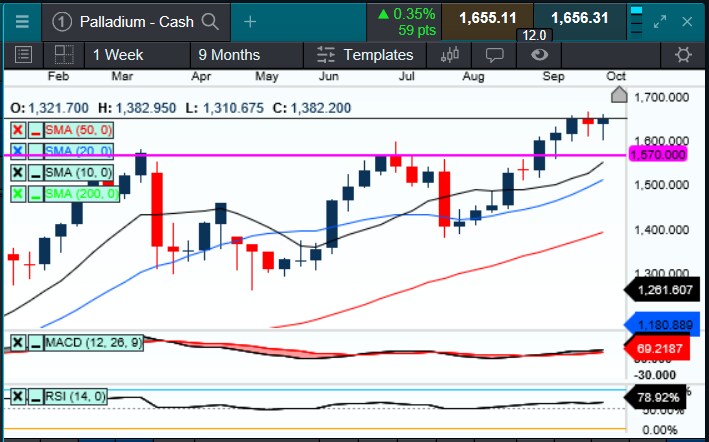 Gold
Taking a look at Gold on the monthly chart below, I can see that this has also been a strong performer, with higher highs and higher lows in price action, bullish MA geometry and convergence of the MACD and RSI indicators all supporting strength in the uptrend.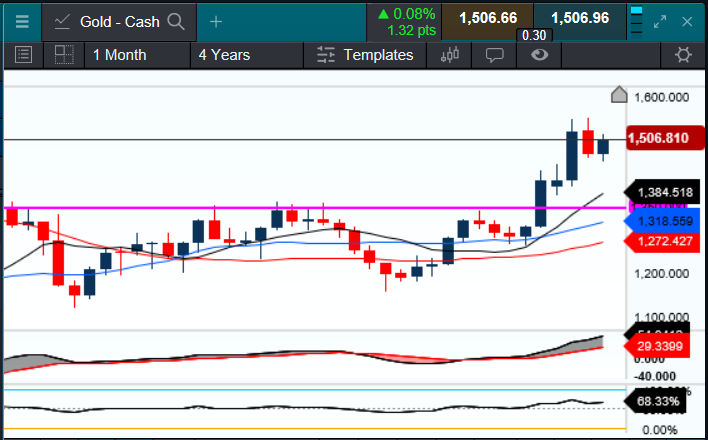 I am anticipating a potential pullback to a level of horizontal support around 1,350. This will mean exercising some patience, since the daily timeframe below is no longer showing an uptrend and therefore I see no imminent trend trading opportunities on this timeframe.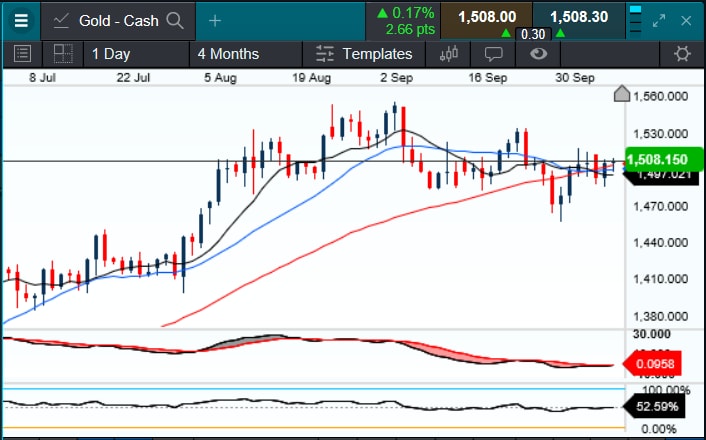 Again, there is another potential alternative which would be for price to now break the recent high of 1,520, thus forming a higher low and higher high and bringing the daily timeframe back into an uptrend.
If this happens, I will look to the lower timeframes for possible trend trading opportunities, since these can potentially offer some high reward to risk opportunities.
I will be doing this on both Palladium and Gold if I start to see trend continuation on the daily timeframe.