Overall, the US mega tech earnings were certainly not rosy for this season, but two-straight weekly gains on Wall Street may suggest that a Fed pivot or at least a Fed slowdown on rate hikes is near, making the upcoming FOMC meeting a crucial event for the doubtable rebounding optimism. But will there be "buy the rumour and sell the news" trades if the Fed does meet expectations to soften its hawkish tone? Or the selloff may resume if the Fed keeps its aggressive tightening stance.
Plus, the US non-farm payroll will also offer clues about the labour markets' trajectory, where a rise in the unemployment rate may not be avoided since companies have been slowing hiring and laying off workers.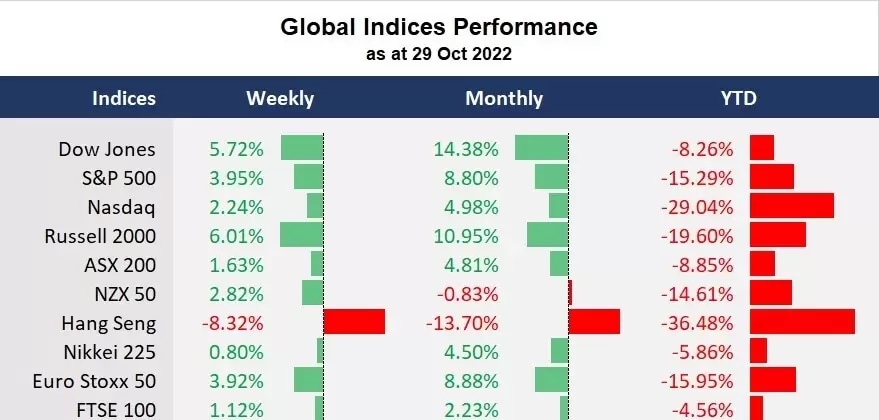 Click to enlarge the table
What are we watching?
Economic Calendar (31 Oct – 04 Nov) 
All the time is in Australian Eastern Standard Time (AEST)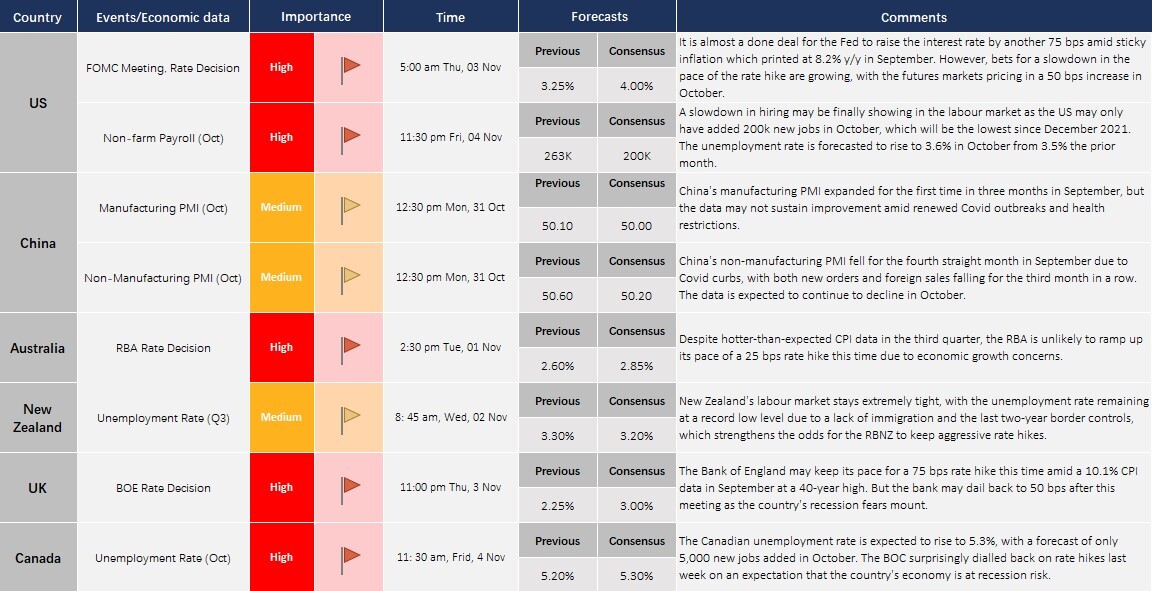 Click to enlarge the table