A hint for you to start the week: The last few days' market rally was led by a drop in the US dollar with an expectation that the US inflation may cool down further. This is indicated by the bond markets' pricing where both the US 2-year and 5-year Treasury breakeven rates fall towards the Fed's 2% target, suggesting that the Fed's approach of "front-loading rates" may have successfully reined in inflation by softening demands. However, the Fed will double the balance sheet reduction amount from $47.5 billion to $95 billion this week, or a so-called "quantitative tightening" program, which may continue to keep markets under pressure with tightened liquidity.

Markets performance: Risk-on sentiment boosted the broad-based market rally, with the tech-heavy index, Nasdaq, and the highest leveraged small cap index, Russell 2000 leading gains, both up more than 4% for the week. However, the energy-heavy equity markets, including ASX 200 and FTSE 100, underperformed due to sharp falls in commodity prices. Chinese stocks were also under pressure due to extended Covid-lockdowns in some parts of the country. 
World major indices performances as of 11, September 2022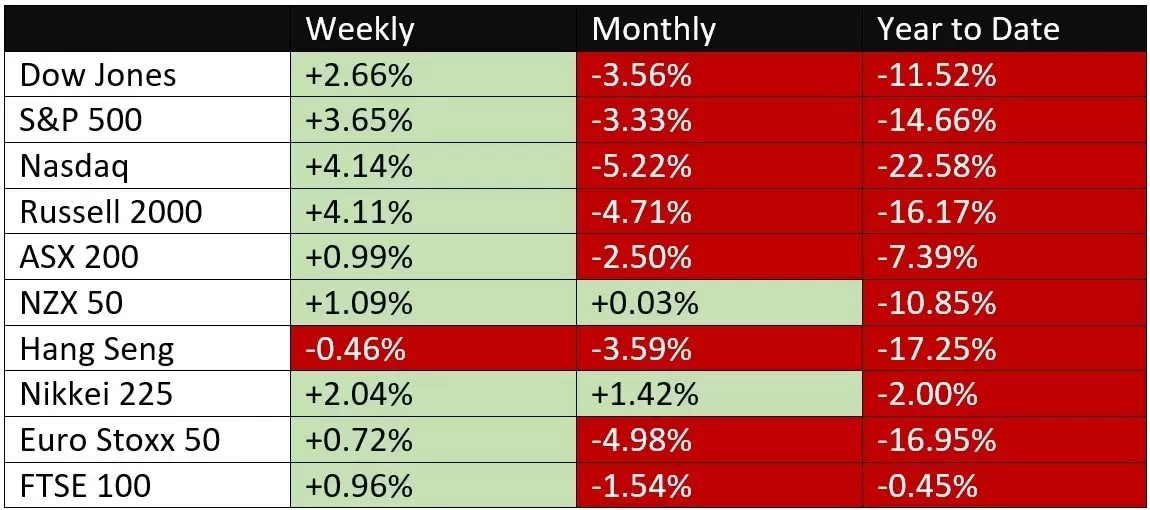 A

h

ighlight for the week:

The

US Treasury auctions

on Monday

may provide a clue to the yield trajectory

. And

the CPI data

for August

will be a key market driver this week. 
What are we watching?
Economic Calendar (12 Sep – 16 Sep)