Another hotter-than-expected inflation data hammered Wall Street on Friday, sending the three US benchmark indices down. Global markets finished the week all in the red, as central banks continued their hawkish guidance on rate hikes, while economic data painted a mixed picture.
Risk-off is perhaps the best summary of market movements for the time being. Investors will need to focus on the upcoming economic data from major countries, such as US and China manufacturing PMIs and Australian and Tokyo CPI, for clues about the global economic trajectory.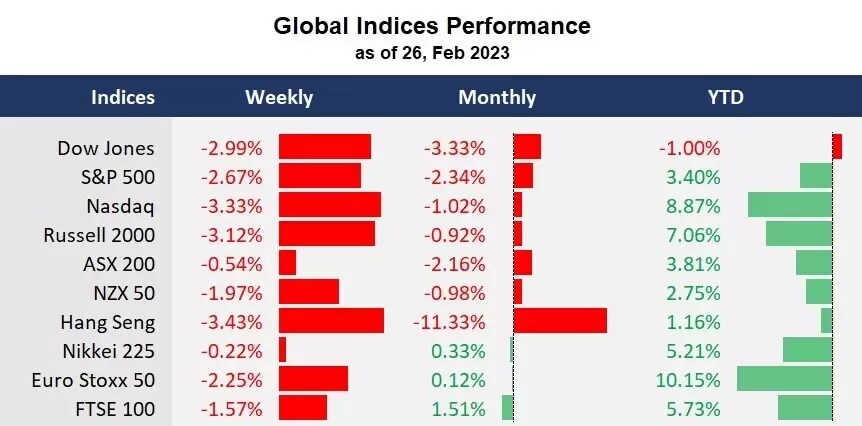 Click to enlarge the table
What are we watching?
US dollar strengthens: The US dollar index climbed to above 105, the highest seen in early December. The re-rampant inflation data and Fed's hawkish reiteration on monetary policy reversed course for a multi-month decline in the king dollar.
Tech shares at stake: Growth stocks, typically in tech, faced headwinds due to a jump in the US bond yields as their valuation may again be downgraded amid slowing growth.  
Chinese stocks slump: The Hong Kong stock markets extended a four-week losing streak as major Chinese tech shares tumbled amid light earnings reports from Alibaba and NetEase, while geopolitical tension adds pressure on the tech sector.
Crude oil regains momentum: Crude prices finished flat for the week but rebounded from a week low as undersupply became a concern again after Russia singled to expand its output cuts.
Economic calendar (27 February-3 March)
All time are in Australian AEST.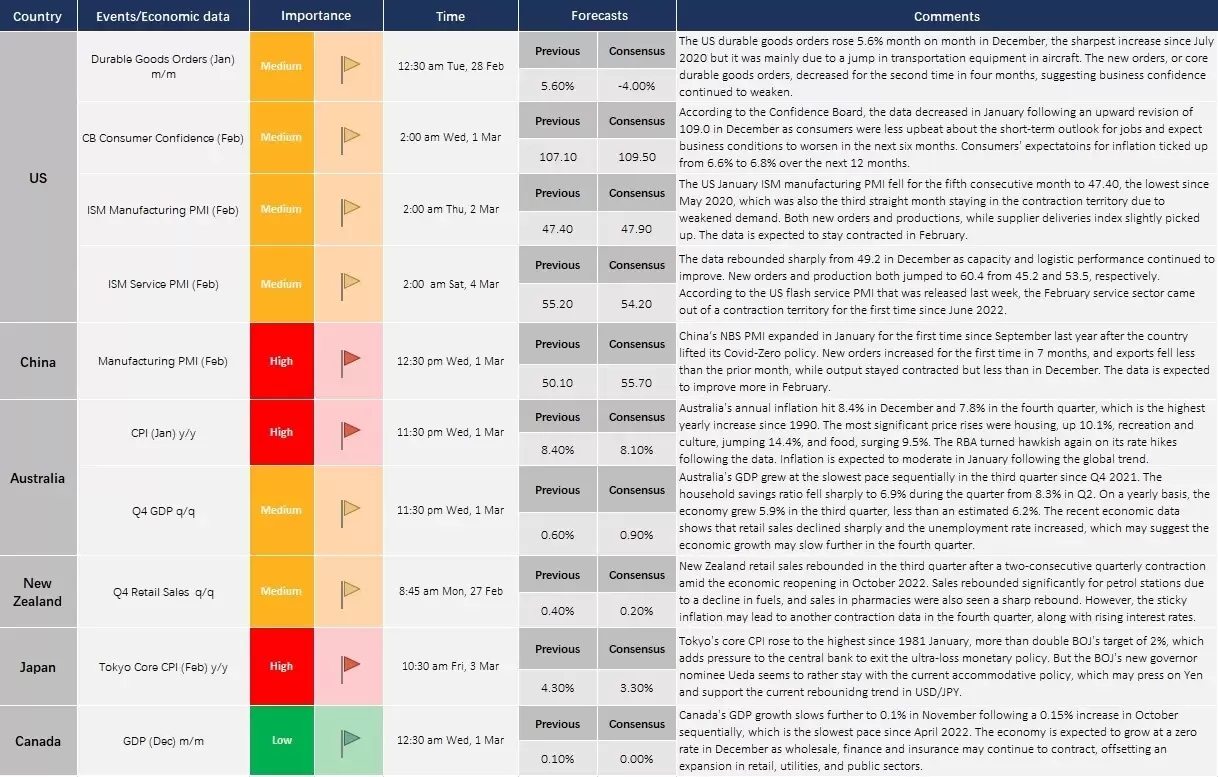 click to enlarge the table