Greater IPO access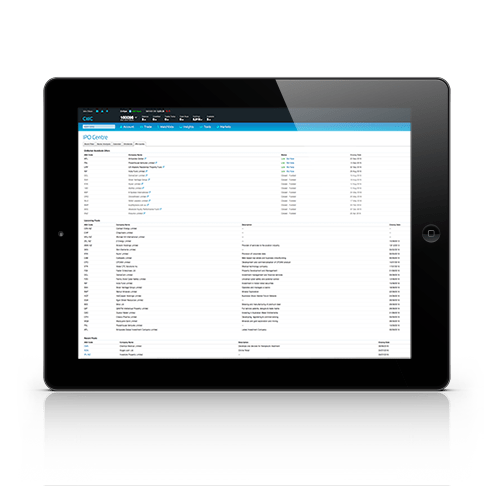 Get greater access to IPOs and Bookbuilds with our new IPO Centre. Available on our standard share trading platform, you can now review all offers available and participate in any ASX Bookbuild and OnMarket investment opportunities.
Browse the range of OnMarket offers available on our IPO Centre, simply register with the OnMarket portal and provide your HIN to place your bid. Your holdings will seamlessly be added to your designated portfolio once the offer is successfully closed.
Once you're registered with OnMarket you can be alerted of new offers available.