By Philipp Pfitzenmaier
The recent bullishness in metals has seen a strong move in Gold with the metal currently breaking above a horizontal level of support and resistance around $1,340. Palladium too has been in a multi-year bull run after recently breaking to all-time highs.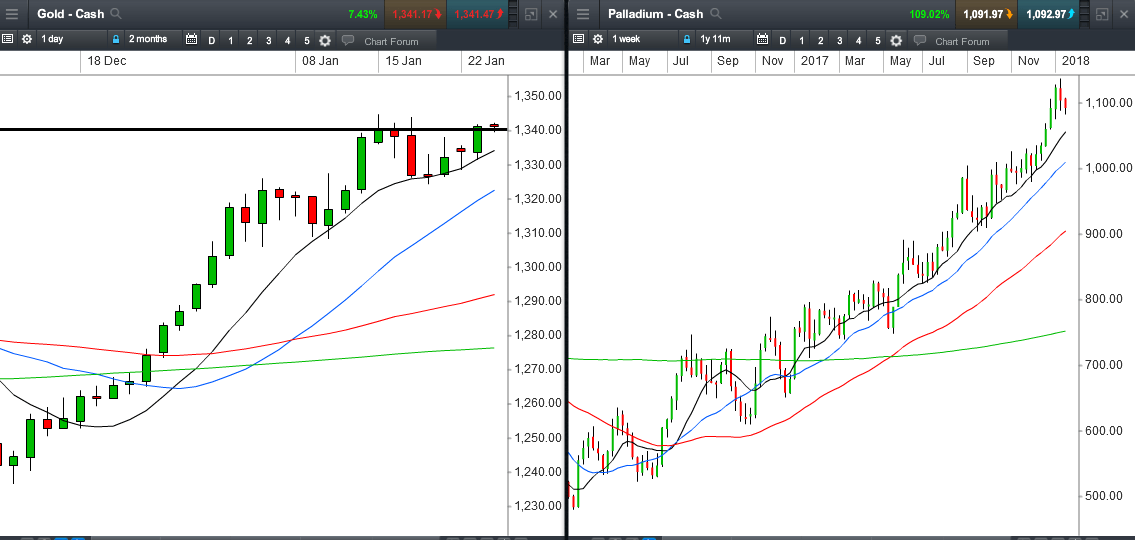 One could assume then that this bullishness would positively affecting the other metals too, right? After all, doesn't a rising tide float all boats? We need to talk about Copper! It is bucking this trend set by its more lustrous counterparts and looks decidedly bearish.
Let's consider the daily chart of copper (below) for a potential short trade opportunity that could set up. After a strong push higher, price pulled back to equilibrium levels during the first days of the New Year. This pullback took a bit longer than desired and the next move up then failed to make a new higher high. Since then, price has reached a lower low, tested, and then finally broke below a support level at 316.0 with considerable momentum.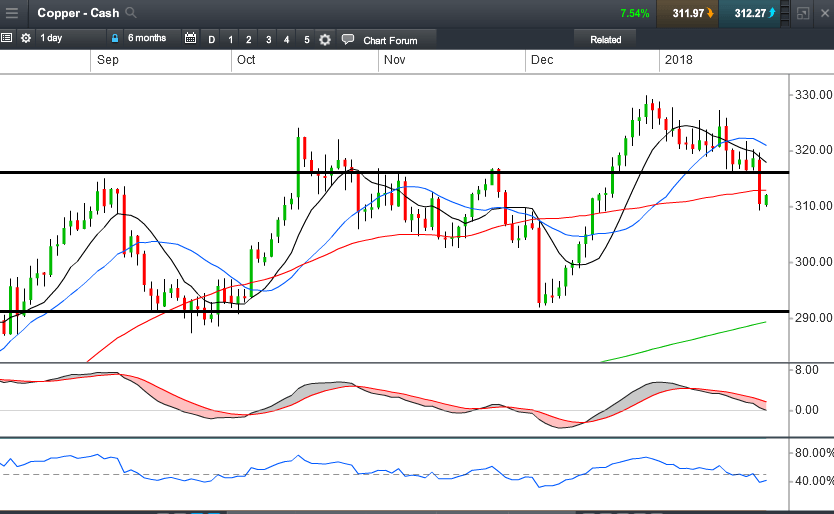 On the four-hour chart below, the downtrend continues following the break of the support level. It wouldn't be unusual if price were to come back to test this level again, that it could then act as a level of resistance.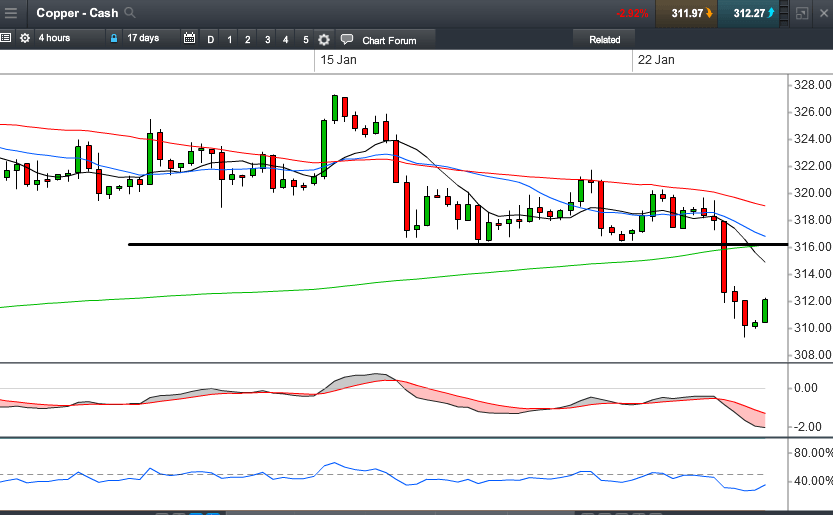 When we look for trading opportunities, we should choose to stack the odds in our favour by identifying a multitude of reasons to support our trading decision. Let's look at what other factors are present to support a potential short setup on copper.
If we add two Fibonacci retracements., the first drawn from the last prominent swing high to the current low, we can see that the resistance level of 316.0 converges with the 61.8% Fib level. The second Fibonacci retracement, drawn from the most prominent swing high in the last 2 weeks to the recent low gives us a great cluster of the 38.2 percent retracement with the resistance level. That now gives me three reasons to stalk a potential short on copper around the 316 level.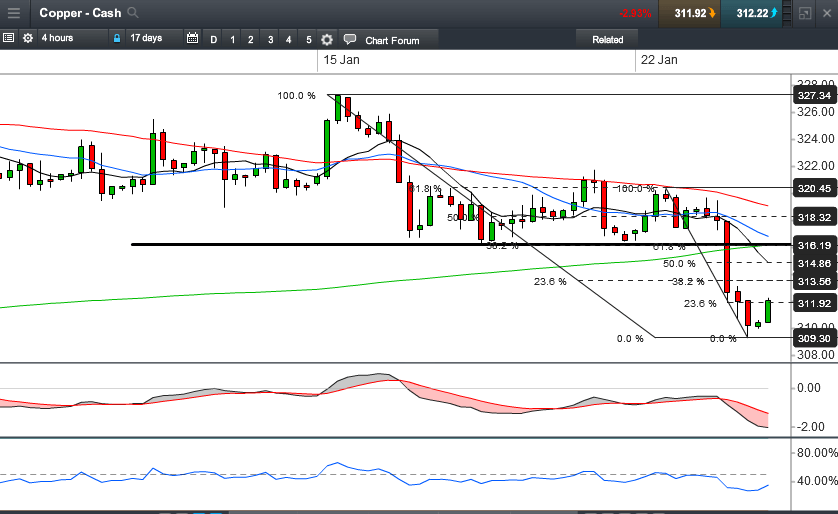 A small bearish candle setting up just below this cluster level may present the last key technical reason in support of a short trade. 
Will there be a tradeable setup? At this point nobody can tell - but I know what I am looking for and I will be prepared to move once the opportunity presents itself. As always, plan your trade and trade your plan.