Oil hasn't had much good news, recently but it's started to rally on what looks like short covering by industry participants. This comes from a significant chart point which will interest contrarians
Background:
Oil prices have slumped under the weight of big supply increases from the US; Libya; Nigeria and Brazil. As if that was not enough, the traditional increase in gasoline demand over the US summer has also been disappointing.
The question now, is whether this is as bad as it gets for oil. The potential for short term supply increases by Libya and Nigeria looks limited while at these low prices, US shale producers will also find it hard to add profitable production
At the end of the day, markets want to see inventories continuing to fall as an indication that demand is catching up with current supply. This week's US inventory data is due for release on Thursday at 00.30 AEST. Given recent oil price weakness, the market could be very sensitive to this release.  
Weekly chart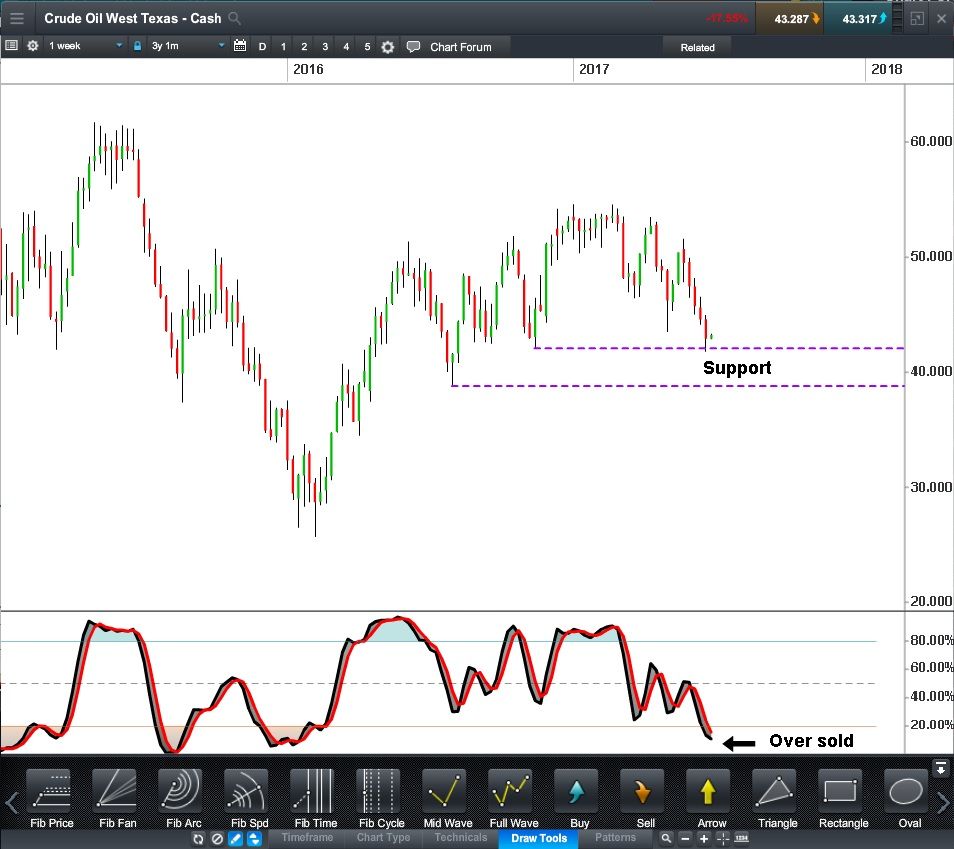 Last week, the oil chart hit the top end of a potential support zone between $38.87 and $41.85.
At the same time, the 14 week slow stochastic is now over sold. This doesn't necessarily mean oil will stop falling. However, it does indicate that any bounce we do get in the near future could have strong upward momentum. Shorts may be scrambling to cover after 5 weeks of steady decline
Daily chart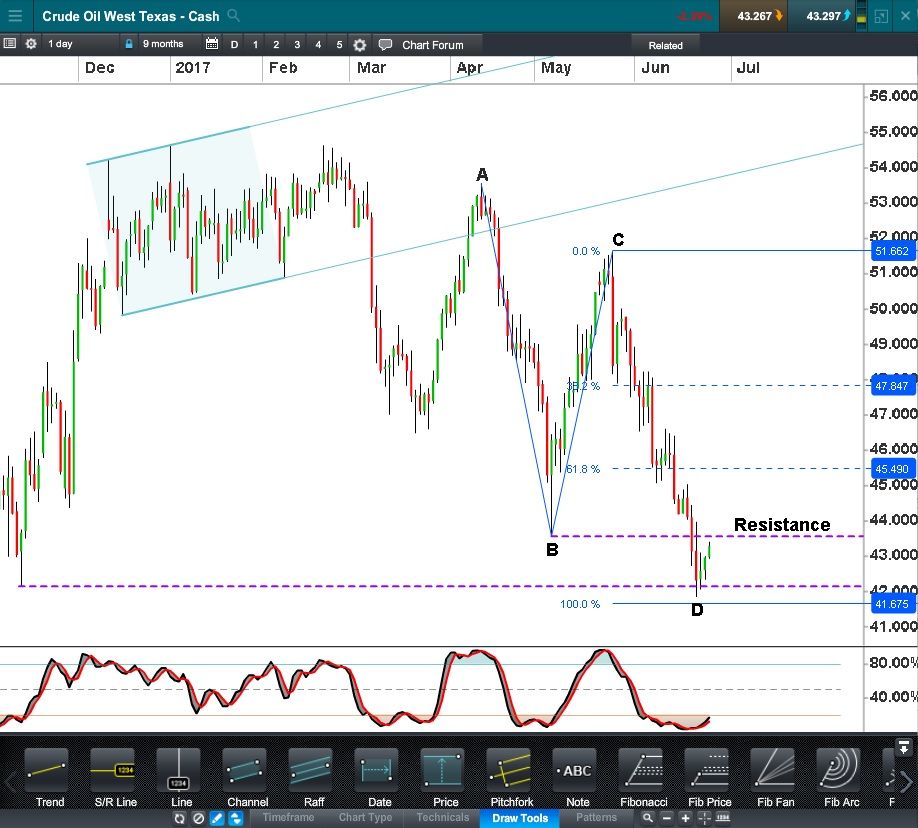 The daily chart shows how oil has started creeping up in recent days. Like the weekly chart, the daily is also over sold.
What also interests me, is that last week's low was from an AB=CD level, adding to the potential for a significant rally from this base
From here, a move through the major low at $43.57 would be a sign of strength and could be taken as confirmation that a reversal is under way
Client Sentiment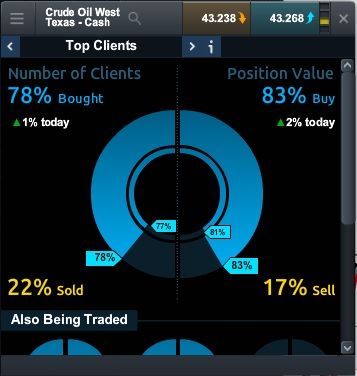 While the large downtrend in oil would suggest that bottom picking is likely to be a "contrarian trade" that's not the case for CMC clients
Our client sentiment indicator reveals that on Monday afternoon, the position value of top clients is 83% long with only 17% short.
The CMC client base is positioned for a bounce in oil, clearly agreeing that the upside potential outweighs the downside risk at present. The contrarian trade would positioning a stop loss behind last week's low in expectation that any upside move could be a lot larger than the move if the trade fails and oil slips back to the stop level.