By Tamar Mehr
Traders often lead busy lives and we can't always find the time to scan all the products in our watch list. But even with limited time at our disposal, that doesn't mean we can't pick and choose which moving markets to scan. One of the methods I like to utilise when I'm pressed for time is to take a shortcut by identifying what look to be the best movers in the market at that time.
Let's take the Canadian Dollar as an example. The CAD has shown weakness all across the board, staging a strong fall against its major crosses. At the same time, the British Pound has been gaining strength against its trading crosses. A scenario where there is an obvious selling pressure on one currency, and obvious buying pressure on the other, is a favourite of mine. This provides a straightforward method of pinpointing which market has a higher likelihood of providing me with a potential trading opportunity.
Let's take a look at the GBP/CAD chart, starting with the higher time frames.
While the down trend on the monthly chart is still the predominate trend, the selloff has found support at the strong level of 1.6000. And following a bullish rejection candle at this level, we've seen some strong bullish momentum returning to this market.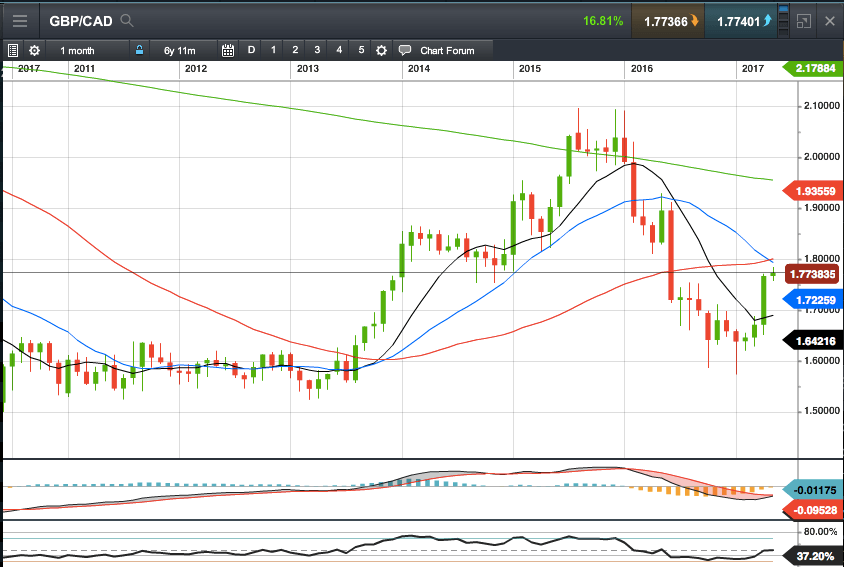 The weekly chart is now in a confirmed new uptrend, and price action has also broken strongly above the S/R level, at around 1.7500, and has continued moving higher.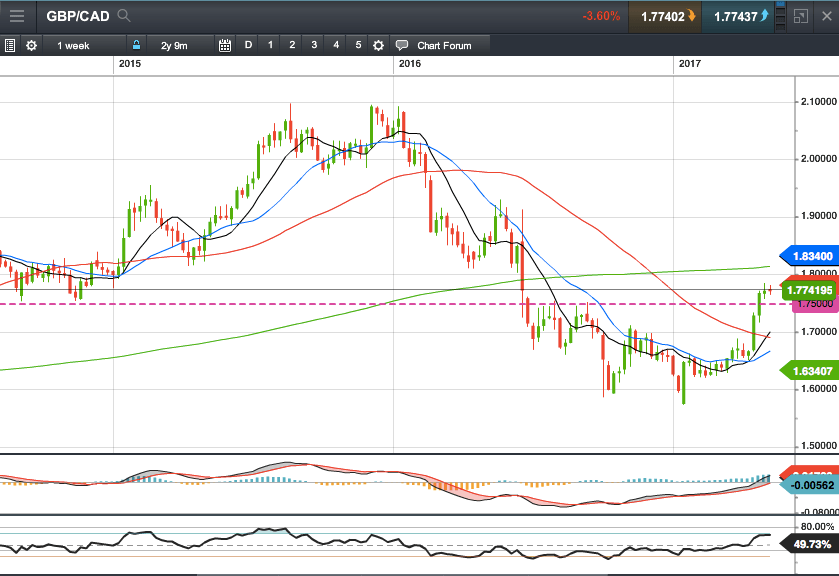 Now, on the daily chart, the bullish momentum has seen price over-extended from its moving averages and is currently in the process of pulling back.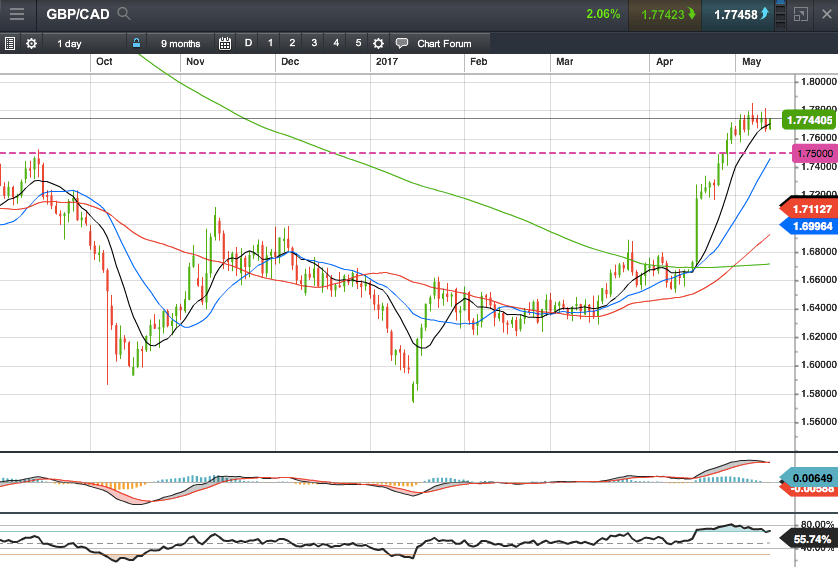 My plan for this market is simple.  I'll be waiting for the market to release some of this strong buying pressure and pullback to test the 1.75 level from above, bringing the price action closer into the buy zone, which for me is the area between the 10 and the 20 MAs. I'll be looking for a small bullish rejection candle of this level to indicate that the pullback is in high likelihood over, and a new wave of buying could be on the way, this could single where I take my opportunity to buy.
By applying the KISS principle in trading, we can minimize wasting time on things that aren't important like endless market scans and spend quality time seeking out the most favourable opportunities. I focus on the market movers to remain in the flow of opportunity whilst still having the time to enjoy the lifestyle that trading offers me.