NAB's profit result today produced a buy the rumour sell the fact reaction. This comes at a critical chart point and could have implications for the Australia 200 index
NAB profit result
NAB produced a clean result, largely in line with expectations. However, the stock fell 3% today. I think there are probably 2 reasons for this:
NAB had rallied 9.5% since early August. This pushed it to a valuation of 13.3 times forward earnings. With a profit just in line with expectations that's getting attractive for short term profit takers. NAB is a low growth stock heading into a possible housing downturn.
NAB announced plans to invest an additional $1.5bn in technology and restructuring by 2020. This will see expenses increasing 7-8% next year, putting pressure on next year's result.
Personally, I am glad to see NAB proactively investing in the next stage of its strategy. In a fast moving environment, carrying rising risks of technology disruption, I think shareholders' should have been much more concerned if management had "she'll be right attitude" that focussed mainly on next year's profit result.
NAB chart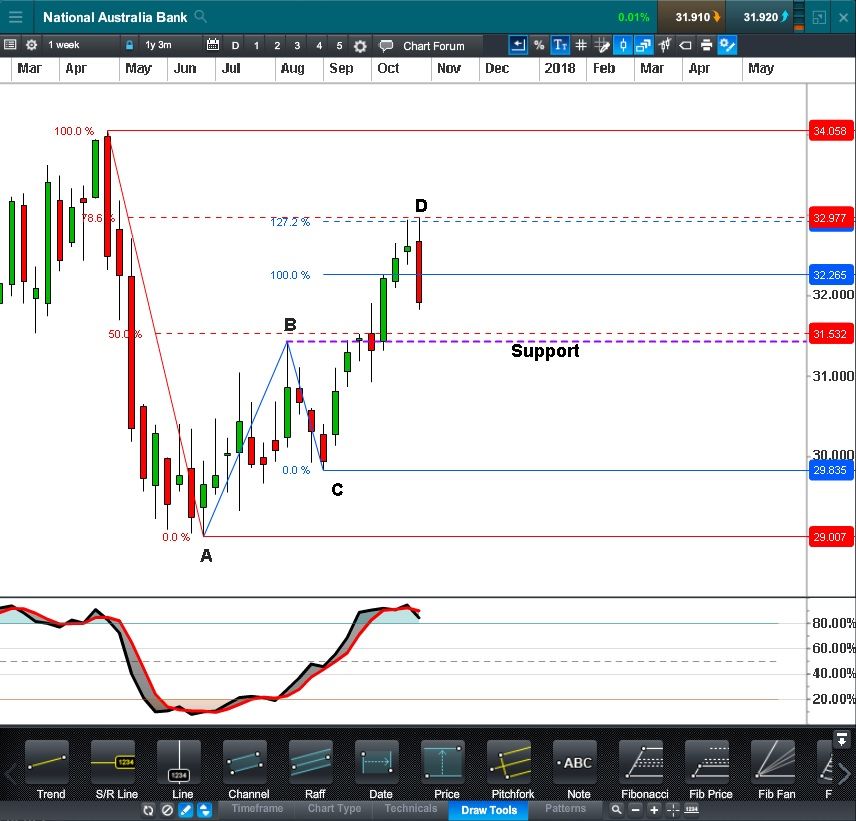 Today's sell-off completed a Gartley 222 set up. Price has rejected a level that combined:
The 78.6% Fibonacci retracement and
A harmonic swing level where the CD swing was 1.272 times the AB swing
A drop below the support of the old peak at "B" would be a sign of further weakness
Australia 200 chart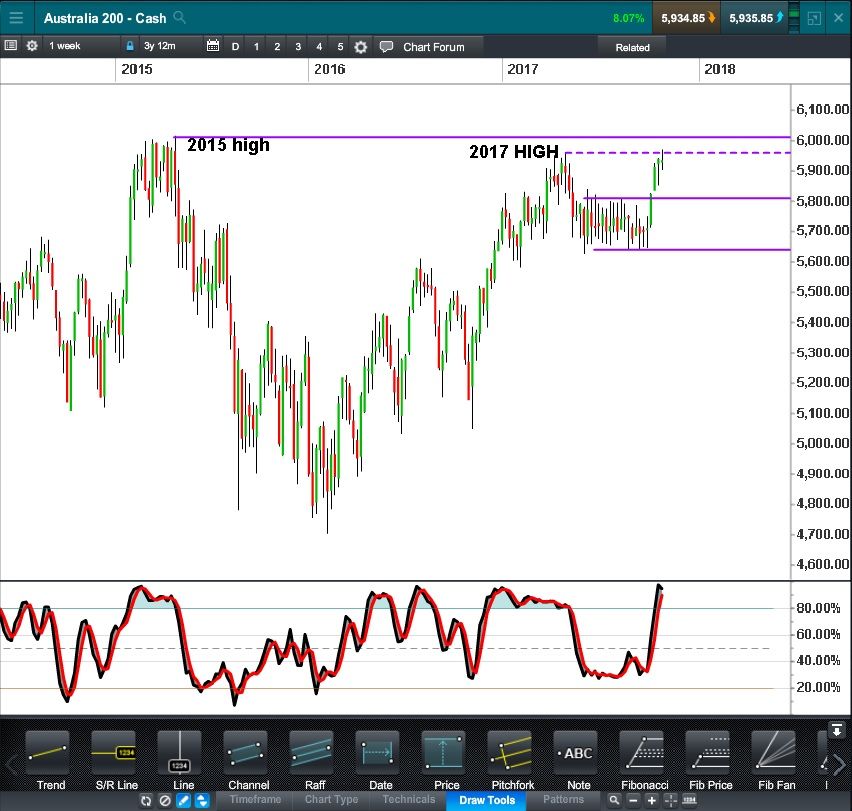 Today's bank selling comes just as the Australia 200 index reached the bottom of much watched resistance formed by the major peaks of 2015 and this year
The banks make up 27% of the index. If this bank sell-off does continue for a while, as the NAB chart suggests, the index will struggle at this resistance zone yet again.