The trading action in Domino's Pizza (DMP) following its result is eye-catching, and potentially mouth-watering.
Here's the catch up for new DMP watchers. In August 2018 DMP hit an all-time high at $80.69. Sustained selling pressure has weighed on the stock since that peak. DMP is now one of the most short sold stocks on the Australian share market. The issue is valuation. In a low growth environment, high growth stocks like DMP can reach giddy heights. At its peak the PE ratio was more than 60x. A flush was inevitable.
That came with last week's results. A lift in profit of 25% is good news anywhere. Yet the stock fell more than 20% in reaction, before recovering somewhat. The fall came after investors and analysts whipped themselves into a growth frenzy. A profit uplift of more than 30% was required to maintain momentum.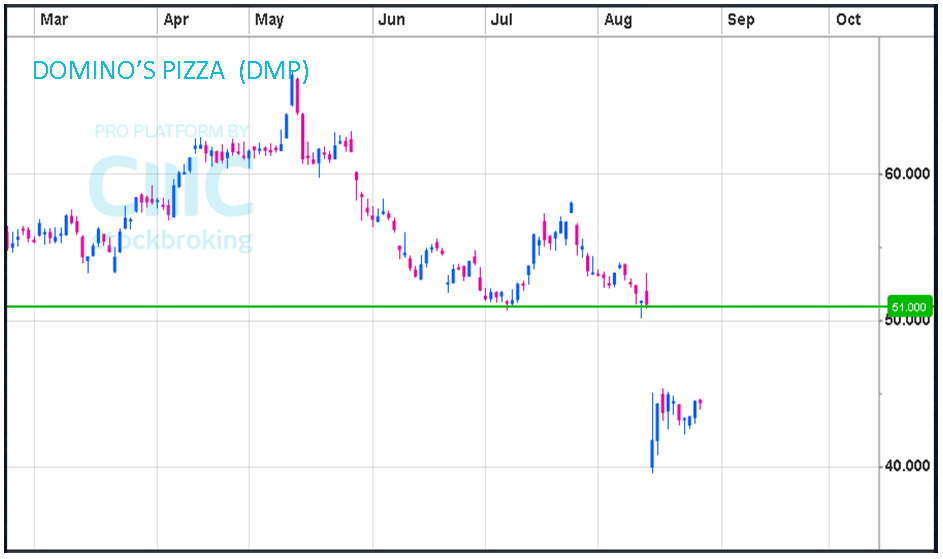 The good news is that DMP is now in a position where investors can buy growth at a reasonable price. The forward PE ratio is back to around 26x, the lowest level since 2013. The concerns generated by the results announcement revolve around international growth, yet simultaneously DMP told shareholders sales in FY 2018 are already up 6%.
Admittedly some analysts slashed price targets to levels around the current share price. However plenty of others cut to levels between $55 and $60 a share. The superior growth profile is intact and the franchise story of some months ago is looking like a beat up.  DMP is worth a good look at current share prices.