Copper and oil are bellwethers for global industrial sentiment. Copper is used in everything from computers to construction. Other than nuclear fuels, the world's energy markets are closely linked to the price of crude oil. Global investors take note of the signals coming from these key industrial commodities, and right now there is a bell ringing.
Here's a longer term copper chart: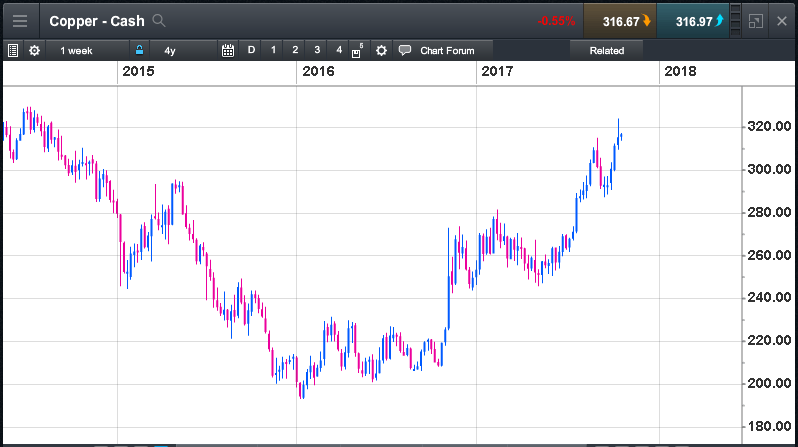 Note the price recovery back to levels last seen in 2014. Admittedly, the picture in crude oil is less impressive. However the price has stabilised, and is now trading near the top of the two year trading range. Importantly both iron ore and coal prices are also trading above many analysts' long term forecasts. Now take a look at the BHP chart: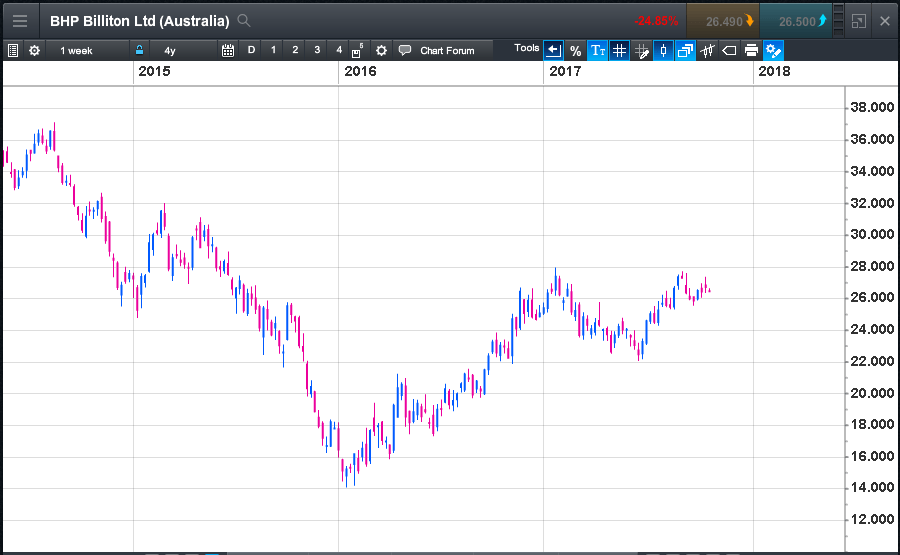 More aggressive investors snapped up BHP shares at prices below $20. However purchasing at those lower prices meant a higher risk profile, and was not suitable for all portfolios. Now, the profile is shifting again. I know there's nothing more mundane than a "buy BHP" call.
But.
In my view all four of BHP's main commodity markets are pointing higher, and BHP's share price is lagging this broadly co-ordinated move. If BHP lifts above $28 there could be a scramble, and investors could miss out not on a bargain, but on a key driver of any significant moves higher for the Australian share market.