The next presidential election in the United States of America is due to occur on the 3rd November 2020. From experience, political and economic events can have a major impact on the financial markets, causing certain instruments to rise in value and others to crash. The first exit poll is due to come in around 4am (GMT time) on the 4th November, so this date may mark the start of volatile markets.
Volatility will usually increase during presidential elections where the result is uncertain, rather than when there is a clear favoured candidate. In this case, the competition between Donald Trump and Joe Biden has proven particularly topical. The decision to either re-elect Trump for a second-term or instate the former vice-president of President Obama seems tied for now and could change at any point.
If you are an event-driven trader that likes to take advantage of price fluctuations for some of the top financial assets in the world, this is the perfect opportunity to get involved. You should closely monitor opinion polls and other economic announcements leading up to the US election, as the outcome can change unexpectedly.
This guide explains how you can trade on election results by hedging your positions, investing in "safe haven" assets and minimising risk with the use of order execution tools.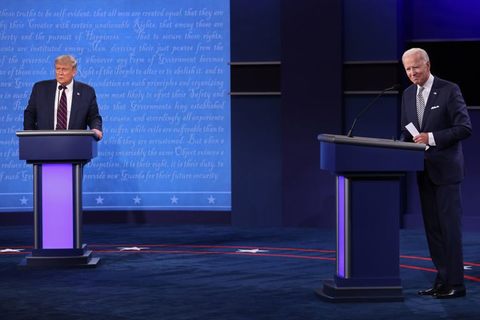 Tips for political trading
Go long on positions where you think asset prices will rise or short where they will fall.
Research how to hedge your trading portfolio and USD exposure.
Use risk management tools such as guaranteed stop-losses to minimise risk.
Stay up to date with trading news and economic announcements.
Set-up price alerts and notifications via email and mobile phone.
How to trade election results

Now is the time to start trading financial markets that could be affected by the US election, including stocks, forex and commodities. You can trade CFDs or spread bet on the price movements of the most popular assets, including the USD, Dow Jones 30, S&P 500 and gold.

To see which the most suitable option for you is, learn more about:

General election spread betting

Our clients are eligible to trade tax-free* in the UK on all financial assets, which makes it our most popular product. You do not have to pay stamp duty or capital gains tax, nor commission charges on any orders that have been executed. When trading CFDs, these costs all apply. Political spread betting is an effective way to trade the financial markets without extra costs, although some spread betting costs and overnight fees still apply. You should make sure you acknowledge these before registering for an account.
So, which markets will be impacted the most from the US election?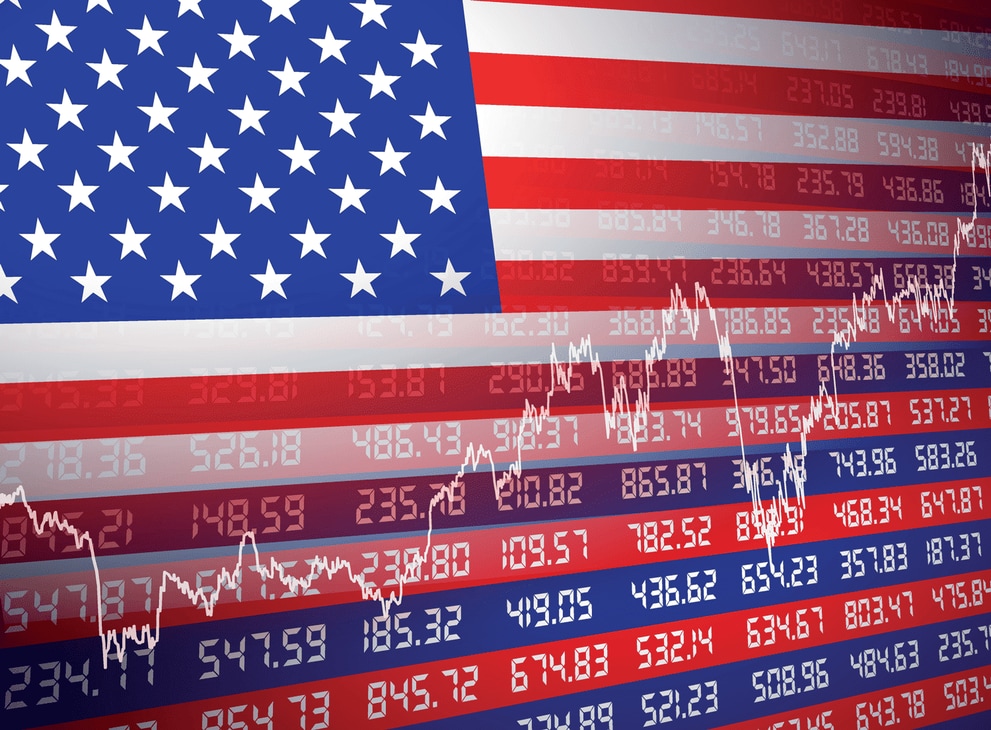 Shares

A large number of the world's largest companies by market capitalisation are based in the US, including four companies that have surpassed the trillion-dollar mark. The US is renowned for its development in technology, energy and healthcare; however, whereas some stocks may thrive in the aftermath of the election, others may crash.

Therefore, traders will be wondering: what is the election's effect on the stock market? Let's take examples from a few of the most prominent sectors.

Technology: Both Trump and Biden have expressed their discontent with the increasing power that large-cap technology companies have over market share and insight into the public's general life. In particular, Biden wants to propose higher taxes on tech giants, which could result in a plunge in both their profits and share price. Share prices to look out for during the election include Alphabet, Amazon, Apple and Microsoft.
Healthcare: The healthcare industry has been particularly volatile recently, due to the global Covid-19 pandemic and the US election could have an impact on different sub-sectors. For example, Biden's plan for more affordable healthcare could lead to a decrease in share price for drug manufacturers and insurers, while this would have the opposite effect with a Trump victory. Look out for top pharmaceutical stocks such as Johnson & Johnson, Merck and Novartis, whose share prices could take a rise or tumble.

Energy: Whereas Trump is very outspoken about his disbelief of risks of climate change and the need for energy alternatives, Biden is dedicated to focusing on renewable energy and sustainable infrastructure. If Biden were to win, this could lead to a drop in share price for large oil and gas companies including Exxon Mobil, Chevron and BP, while a second win from Trump could boost the sector to new highs. This would work in a reverse way for renewable energy stocks, such as Tesla and First Solar.
Read more about share trading >
Indices

Depending on how the stock market performs, this will have an effect on major stock indices in the US, such as the S&P 500, Dow Jones 30 and NASDAQ 100. These indices are made up of shares from many sectors, including the above-mentioned industries. In fact, 20% of US market value derives from the largest technology companies, meaning that Biden's tax proposals may have a considerable impact on a stock index where they are heavily weighted. A win from either candidate may prompt the decline in share price of some stocks or the rise in share price of others, meaning that this could offset the overall risk of investing in major indices. For example, the S&P 500 index has historically seen more positive performance than negative by a change in presidency, indicating that the US stock market can be adaptable and ultimately profit from volatility.
Read more about trading indices >
Forex

The US dollar has traditionally been seen as a safe haven, where investors pile their money to counteract the volatility of other financial markets, such as stocks. In this case, if there is a decline in share prices and index prices within significant sectors, investors may once again turn to the USD, along with commodities such as gold. The value of a currency usually reflects the strength of the economy, so depending on whether this year results in a Trump or Biden victory, the dollar could either rally or weaken.

So, what is the effect of US elections on the dollar? Let's look at a couple of examples of currency pairs that may strengthen due to the political situation.

GBP/USD: There is a long-standing positive relationship between the UK and US in terms of trade, where the latter acts at the largest trading partner and consumer of its goods and services. In turn, this has led to GBP/USD to be one of the most traded currency pairs in the world. In the run up to an election, the pound has strengthened against the dollar, indicating that this may be an effective asset to trade. Depending on which US political party is in office, this may have an effect on the appreciation of the GBP, which tends to strengthen against the dollar under Republican leadership.
USD/CNH: Tensions between the US and China are consistently mounting with a Trump presidency and this is reflected in the value of the USD/CNH currency pair. The Chinese yuan has shown a rise in value at times, such as the start of the trade war in 2019 and then again after the nation's peak of Covid-19 had passed. If Biden is able to improve relations between both countries, this may lead to a price increase for the CNH.
Read more about forex trading >
Commodities
The US is one of the largest suppliers and exporters of commodities in the world, which include raw materials such as oil, gas and precious metals. Gold is the commodity most commonly used as a safe haven and hedging tool for investors, especially leading up to political or economic events. In recent months, the price of gold has hit an all-time high, which suggests that many investors prefer to hedge less risky assets leading up to the US election, instead of trading stocks or forex. However, history has also shown that the value of gold follows the stock market in times of financial crisis; therefore, a stock market crash could have a major impact on gold trading following the election. Traders should stay vigilant and monitor market updates in order to avoid losses.
Read more about commodity trading >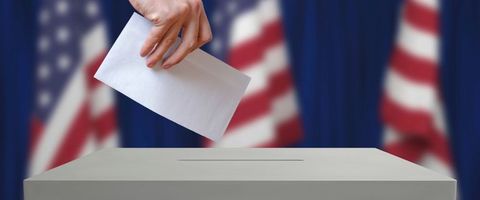 Live election news

Our online trading platform, Next Generation, comes with a dedicated section to financial news and analysis, where our professional market analysts provide daily updates on assets including stocks, forex and indices. It is useful to stay aware of election updates that may have an impact on the US economy and subsequent trading markets. Exit polls are a particularly useful indication of public sentiment, although the outcome of these can fluctuate.
We also offer a client sentiment tool, which allows traders to view what other clients are trading right now and if they are going long or short on their positions. This helps you to scope out the general market sentiment for an asset before entering a trade.
Financial markets post-election

The presidential election officially takes place on the 3rd November, but the impact on the financial markets can last for weeks, months or even years after the event. External financial outlets such as Reuters and Morningstar will cover financial news and insights for long after the election is over, putting together reports on company fundamentals and market commentary. Our platform offers a customisable economic calendar for clients that want to monitor upcoming events, in order to adapt to an event-driven trading strategy.
Trade the US election with CMC Markets

To start spread betting or trading CFDs on the US election, register for a live account now. If you want to practise trading before the election in order to prepare for the aftermath, you can do so with a demo account.
Why should you trade election results with us?

Free risk management, with execution tools such as guaranteed stop-loss orders.
We are an FCA-regulated broker and ensure that our client funds are protected.
Over 30 years of experience within the trading industry.
We offer tight forex spreads that start at just 0.9 points for GBP/USD.
Spread betting is tax-free in the UK.
You can trade on the go with our mobile trading app for both Android and iOS devices.
Test drive our trading platform with a practice account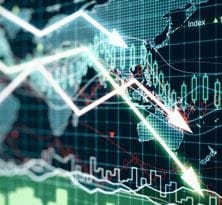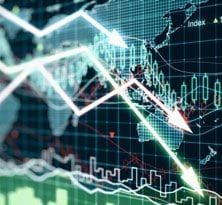 Experience our powerful online platform with pattern recognition scanner, price alerts and module linking.
Fill in our short form and start trading
Explore our intuitive trading platform
Trade the markets risk-free
Disclaimer: CMC Markets is an execution-only service provider. The material (whether or not it states any opinions) is for general information purposes only, and does not take into account your personal circumstances or objectives. Nothing in this material is (or should be considered to be) financial, investment or other advice on which reliance should be placed. No opinion given in the material constitutes a recommendation by CMC Markets or the author that any particular investment, security, transaction or investment strategy is suitable for any specific person. CMC Markets does not endorse or offer opinion on the trading strategies used by the author. Their trading strategies do not guarantee any return and CMC Markets shall not be held responsible for any loss that you may incur, either directly or indirectly, arising from any investment based on any information contained herein.