Changes to market trading hours
Over the Easter and Christmas holidays there are normally a significant number of changes to normal market trading hours.

Please note that our instrument trading hours reflect those in the underlying market. Dates and times may be subject to change. 
For confirmed trading hours, please login to our platform and check the product overview section of the specific product you are interested in trading. All times shown are in Eastern Time.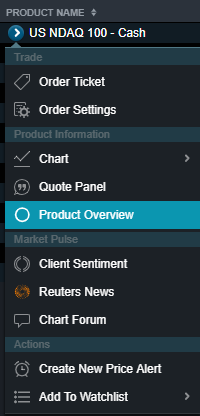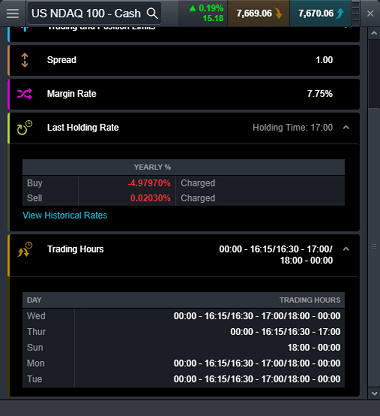 Our Client Services team are available during market opening hours. If you have any questions, please email us at clientmanagement@cmcmarkets.ca or call us on 1 866 884 2608.
December 2018 & January 2019 trading times

View the updated trading times for affected instruments below.
| Forex | Monday 24 December | Monday 31 December |
| --- | --- | --- |
| Currencies | Closes 13:15 | Closes 17:00 |
| Gold - Cash / Silver - Cash | Closes 13:45 | Closes 17:00 |
| Currency Forward Contracts | Closes 13:15 | Closes 17:00 |
| US Dollar Index | Closes 13:15 | Normal |
| INR/USD | Closes 13:15 | Closes 17:00 |
| Indices | Sunday 23 December | Monday 24 December | Tuesday 25 December | Wednesday 26 December | Sunday 30 December | Monday 31 December | Tuesday 01 January | Wednesday 02 January |
| --- | --- | --- | --- | --- | --- | --- | --- | --- |
| Australia 200 | Closes 17:30 | Closed | Closed | Closed | Closes 17:30 | Closed | Closed | Normal |
| Belgium 20 | Normal | Closes 8:05 | Closed | Closed | Normal | Closes 8:05 | Closed | Normal |
| Canada 60 | Normal | Closes 13:00 | Closed | Closed | Normal | Normal | Closed | Normal |
| China A50 | Normal | Closes at 13:45 | Closed | Opens at 01:00 | Normal | Normal | Closed | Normal |
| Denmark 20 | Normal | Closed | Closed | Closed | Normal | Closed | Closed | Normal |
| Euro 50 | Normal | Closed | Closed | Closed | Normal | Closed | Closed | Normal |
| Europe 600 | Normal | Closed | Closed | Closed | Normal | Closed | Closed | Normal |
| France 40 | Normal | Closes at 8:05 | Closed | Closed | Normal | Closes 08:05 | Closed | Normal |
| Germany 30 | Normal | Closed | Closed | Closed | Normal | Closed | Closed | Normal |
| Germany Mid 50 | Normal | Closed | Closed | Closed | Normal | Closed | Closed | Normal |
| Germany Tech 30 | Normal | Closed | Closed | Closed | Normal | Closed | Closed | Normal |
| Hong Kong 50 | Normal | Normal | Closed | Closed | Normal | Normal | Closed | Normal |
| Hong Kong China H-Shares | Normal | Normal | Closed | Closed | Normal | Normal | Closed | Normal |
| India 50 | Normal | Closes at 13:45 | Closed | Normal | Normal | Normal | Closed | Normal |
| Italy 40 | Normal | Closes at 07:30 | Closed | Closed | Normal | Closes 07:30 | Closed | Normal |
| Japan 175 | Normal | Closes at 13:15 | Opens at 18:30 | Normal | Normal | Closes at 17:00 | Closed, opens at 18:30 | Closes at 17:00 |
| Netherlands 25 | Normal | Closes at 8:05 | Closed | Closed | Normal | Closes at 8:05 | Closed | Normal |
| Norway 25 | Normal | Closed | Closed | Closed | Normal | Closed | Closed | Normal |
| Poland 20 | Normal | Closed | Closed | Closed | Normal | Closed | Closed | Normal |
| Singapore Free | Normal | Closes at 13:45 | Closed | Normal | Normal | Closed | Closed | Normal |
| South Africa 40 | Normal | Normal | Closed | Closed | Normal | Normal | Closed | Normal |
| Spain 35 | Normal | Closes at 08:00 | Closed | Closed | Normal | Closes at 08:00 | Closed | Normal |
| Sweden 30 | Normal | Closed | Closed | Closed | Normal | Closed | Closed | Normal |
| Switzerland 20 | Normal | Closed | Closed | Closed | Normal | Closed | Closed | Normal |
| Taiwan 50 | Normal | Normal | Closed | Normal | Normal | Normal | Closed | Normal |
| UK 100 | Normal | Closes 07:50 | Closed | Closed | Normal | Closes 07:50 | Closed | Normal |
| US 30 | Normal | Closes 13:15 | Closed, opens at 18:00 | Closes at 17:00 | Normal | Closes at 17:00 | Closed, Opens at 18:00 | Closes at 17:00 |
| US NDAQ 100 | Normal | Closes 13:15 | Closed, opens at 18:00 | Closes at 17:00 | Normal | Closes at 17:00 | Closed, Opens at 18:00 | Closes at 17:00 |
| US Small Cap 2000 | Normal | Closes 13:15 | Closed, Opens at 18:00 | Closes at 17:00 | Normal | Closes at 17:00 | Closed, Opens at 18:00 | Closes at 17:00 |
| US SPX 500 | Normal | Closes 13:15 | Closed, Opens at 18:00 | Closes at 17:00 | Normal | Closes at 17:00 | Closed, Opens at 18:00 | Closes at 17:00 |
| US SPX Midcap 400 | Normal | Closes 13:15 | Closed, Opens at 18:00 | Closes at 17:00 | Normal | Closes at 17:00 | Closed, Opens at 18:00 | Closes at 17:00 |
| Volatility Index | Normal | NOrmal | Closed, Opens at 18:00 | Normal | Normal | Normal |  Closed, Opens at 18:00 | Normal |
Commodities

Monday 24 December
Tuesday 25 December
Wednesday 26 December
Monday 31 December
Tuesday 01 January
Wednesday 02 January
Cocoa Bulk Bean
Normal
Closed
Normal
Normal
Closed
Normal
Coffee Arabica
Normal
Closed
Normal
Normal
Closed
Normal
Coffee Robusta
Normal
Closed
Normal
Normal
Closed
Normal
Copper
Closes at 13:45
Opens at 18:00
Closes at 17:00
Regular, closes at 17:00
Opens at 18:00
Regular: closes at 17:00
Corn
Closes at 13:05
Closed
Opens at 9:30
Normal
Closed
Opens at 9:30
Cotton
Normal
Closed
Normal
Normal
Closed
Normal
Crude Oil Brent
Normal
Closed
Normal
Normal
Closed
Normal
Crued Oil West Texas
Closes at 13:45
Opens at 18:00
Regular, Closes at 17:00
Regular, Closes at 17:00
Opens at 18:00
Regular, Closes at 17:00
Feeder Cattle
Closes at 13:15
Closed
Opens at 9:30
Normal
Closed
Normal
Gasoline
Closes at 13:45
Opens at 18:00
Closes at 17:00
Regular, Closes at 17:00
Opens at 18:00
Regular, Closes at 17:00
Gold Forward
Closes at 13:15
Closed
Normal
Closes at 17:00
Closed
Normal
Heating Oil
Closes at 13:45
Opens at 18:00
Closes at 17:00
Regular, Closes at 17:00
Opens at 18:00
Regular, closes at 17:00
Lean Hogs
Closes at 13:15
Closed
Opens at 9:30
Normal
Closed
Opens at 9:30
Live Cattle
Closes at 13:15
Closed
Opens at 9:30
Normal
Closed
Opens at 9:30
Low Sulphur Gasoil
Normal
Closed
Normal
Normal
Closed
Normal
Lumber
Closes at 13:00
Closed
Pre-Open 7:00
Opens at 10:00
Normal
Closed
Normal
Natural Gas
Closes at 13:45
Opens at 18:00
Closes at 17:00
Regular, Closes at 17:00
Opens at 18:00
Regular, Closes at 17:00
Oats
Closes at 13:05
Closed
Opens at 9:30
Normal
Closed
Opens at 9:30
Orange Juice
Normal
Closed
Normal
Normal
Closed
Normal
Palladium
Closes at 13:45
Opens at 18:00
Closes at 17:00
Regular, Closes at 17:00
Opens at 18:00
Regular, Closes at 17:00
Platinum
Closes at 13:45
Opens at 18:00
Closes at 17:00
Regular, Closes at 17:00
Opens at 18:00
Regular, Closes at 17:00
Rough Rice
Closes at 13:05
Closed
Opens at 9:30
Normal
Closed
Opens at 9:30
Silver Forward
Closes at 13:15
Closed
Normal
Closes at 17:00
Closed
Normal
Soybean
Closes at 13:05
Closed
Opens at 9:30
Normal
Closed
Opens at 9:30
Soybean Meal
Closes at 13:05
Closed
Opens at 9:30
Normal
Closed
Opens at 9:30
Soybean Oil
Closes at 13:05
Closed
Opens at 9:30
Normal
Closed
Opens at 9:30
Sugar Raw
Normal
Closed
Normal
Normal
Closed
Normal
Sugar White
Normal
Closed
Normal
Normal
Closed
Normal
US Cocoa
Normal
Closed
Normal
Normal
Closed
Normal
Wheat
Closes at 13:15
Opens at 18:00
Closes at 17:00
Normal
Closed
Opens at 9:30
| Shares | Sunday 23 December | Monday 24 December | Tuesday 25 December | Wednesday 26 December | Friday 28 Decmeber | Sunday 30 December | Monday 31 December | Tuesday 01 January |
| --- | --- | --- | --- | --- | --- | --- | --- | --- |
| Australia | Closes at 22:10 | Closed | Closed | Closed | Normal | Closes at 22:10 | Closed | Opens at 18:00 |
| Austria | Normal | Closed | Closed | Closed | Half Day | Normal | Closed | Closed |
| Canada | Normal | Normal | Closed | Closed | Normal | Normal | Normal | Closed |
| France | Normal | Closes at 7:55 | Closed | Closed | Normal | Normal | Closes at 7:55 | Closed |
| Germany | Normal | Closed | Closed | Closed | Half Day | Normal | Closed | Closed |
| Hong Kong | Closes at 23:00 | Closed | Closed | Closed | Normal | Closes at 23:00 | Closed | Closed |
| Italy | Normal | Closed | Closed | Closed | Normal | Normal | Closed | Closed |
| New Zealand | Closes at 18:45 | Closed | Closed | Closed | Normal | Closes at 18:45 | Closed | Closed |
| Norway | Normal | Closed | Closed | Closed | Normal | Normal | Closed | Closed |
| Poland | Normal | Closed | Closed | Closed | Normal | Normal | Closed | Closed |
| Singapore | Closes at 23:00 | Closed | Closed | Normal | Normal | Closes at 23:00 | Closed | Closed |
| Spain | Normal | Closes at 08:00 | Closed | Closed | Normal | Normal | Closes at 13:00 | Closed |
| Sweden | Normal | Closed | Closed | Closed | Normal | Normal | Closed | Closed |
| UK | Normal | Closes at 07:30 | Closed | Closed | Normal | Normal | Closes at 07:30 | Closed |
| US NYSE | Normal | Closes at 13:00 | Closed | Normal | Normal | Normal | Normal | Closed |
| US NDAQ | Normal | Closes at 13:00 | Closed | Normal | Normal | Normal | Normal | Closed |
| Treasuries | Monday 24 December | Tuesday 25 December | Wednesday 26 December | Monday 31 December | Tuesday 01 January |
| --- | --- | --- | --- | --- | --- |
| Canada Bank 3 Month | Closes 13:30 | Closed | Closed | Closes at 13:30 | Closed |
| Canada Bank 10 Year | Closes 13:30 | Closed | Closed | Closes at 13:30 | Closed |
| Euribor | Closes 7:15 | Closed | Closed | Closes at 7:15 | Closed |
| Euro Bobl | Closed | Closed | Closed | Closed | Closed |
| Euro BTP | Closed | Closed | Closed | Closed | Closed |
| Euro BTP 3 YR | Closed | Closed | Closed | Closed | Closed |
| Euro Bund | Closed | Closed | Closed | Closed | Closed |
| Euro Buxl | Closed | Closed | Closed | Closed | Closed |
| Euro OAT | Closed | Closed | Closed | Closed | Closed |
| Eurodollar | Closes at 13:15 | Opens at 18:00 | Closes at 17:00 | Closes at 17:00 | Opens at 18:00 |
| Euro Schatz | Closed | Closed | Closed | Closed | Closed |
| UK Gilt | Closes at 7:15 | Closed | Normal | Closes at 7:15 | Closed |
| Japan JGB | Normal | Closed | Normal | Normal | Closed |
| UK Short Sterling | Closes at 7:15 | Closed | Closed | Closes at 7:15 | Closed |
| US Fed Funds 30 Day | Closes at 13:15 | Opens at 18:00 | Closes at 17:00 | Closes at 17:00 | Opens at 18:00 |
| US T-Bond | Close at 13:15 | Opens at 18:00 | Closes at 17:00 | Closes at 17:00 | Opens at 18:00 |
| US T-Bond Ultra | Close at 13:15 | Opens at 18:00 | Closes at 17:00 | Closes at 17:00 | Opens at 18:00 |
| US T-Note 10 YR | Close at 13:15 | Opens at 18:00 | Closes at 17:00 | Closes at 17:00 | Opens at 18:00 |
| US T-Note 2 YR | Close at 13:15 | Opens at 18:00 | Closes at 17:00 | Closes at 17:00 | Opens at 18:00 |
| US T-Note 5 YR | Close at 13:15 | Opens at 18:00 | Closes at 17:00 | Closes at 17:00 | Opens at 18:00 |