The regulatory news service (RNS) is part of the London Stock Exchange. It is the leading provider of regulatory and non-regulatory information in the UK. The RNS distributes information published by over 70% of UK companies and organisations. The information it distributes covers any news that may affect a company's share price.
This news includes: company results, announcements, share issues, board member appointments and forecasts. It also covers US Securities and Exchange Commission (SEC) filings. These filings are made on behalf of FTSE 100 companies. The RNS is a vital source of stable and secure information for the financial investment community. It is approved as a regulatory information service by the Financial Conduct Authority (FCA).
The RNS ensures that company announcements are seen by the international financial community and helps them comply with regulations around transparency of information. This makes it easier for companies to communicate with potential investors internationally. RNS announcements are transmitted to financial markets around the world through news outlets, including Thomson Reuters, Bloomberg, Dow Jones and the London Stock Exchange (LSE) website.
Many companies publish their own news and results via an RNS feed on their website. This helps ensure the information published is independent, secure and up-to-date.
Investors rely on RNS information to make more accurate decisions. They can easily find information using a company's name or a Legal Entity Identifier code (LEI). This can also be done by looking for a particular source.
Investors can use the RNS to identify investment opportunities. It can also alert them to news that may positively or adversely affect the value of any shares they own.
The role of the RNS

Since 2007, the RNS has been helping international companies comply with the EU Transparency Directive, which requires companies to disclose information about their activities at regular intervals and through specific channels. This includes annual and half-yearly financial reports and management statements.
The directive was part of a push towards EU-wide financial transparency and consistency. It included the introduction of Legal Entity Identifiers (LEIs). An LEI is a 20-digit alphanumeric code. It is a unique way of identifying legal entities participating in financial transactions. When news is transmitted through the RNS, these codes are used to connect key reference information to listed companies.
The RNS is owned by the LSE, which has been providing detailed market information and prices for over 300 years. Initially, this information was published as a paper bulletin twice a week. It is now a continuous electronic flow of over 1,000 daily announcements. Almost 300,000 announcements are processed by the RNS each year. This accounts for over 70% of all regulatory and price-sensitive UK company announcements.
The RNS started as a list of market prices issued twice a week by a trader called John Castaing. By the 19th century this had evolved. The RNS had started including company announcement noticeboards and electronically transmitted price information. In the 20th century, headlines and announcements were being projected onto electronic screens on the trading floor.
It was in 1988 that the service became known as the Regulatory News Service (RNS). The LSE then launched a new digital submission method known as the Direct Input Provider (DIP). This lets companies deliver announcements to the RNS electronically, and then this information can be conveyed to key vendors and market audiences. By the year 2000, this had become a full online service. Today, companies can submit their announcements to the market in a range of different formats and styles.
Who uses the RNS?

The majority of RNS customers are companies listed on UK exchanges. These include the FTSE 100, FTSE 250, All Share, techMarkUK, International Order Book, Specialist Fund Market, Professional Securities Market and AIM. The RNS can also be used to communicate better with European and American investors through the major financial news networks. The service is also used by corporate advisors and regulators.
Fundamental and technical analysis using RNS

​The news and information companies publish about their activity and performance is important. It helps investors identify trends and make decisions, and they can build a complete understanding of the companies they are investing in. The RNS is considered a reliable source of such information.
Many share investors rely on RNS information when performing fundamental and technical analysis. These are the two most popular methods of analysing assets and making investment decisions. Technical analysis predicts share price movements based on past market or asset performance.
Fundamental analysis looks at a company's financial statements to assess its value. Also known as quantitative analysis, it assesses all financial aspects of a company. This includes revenue, expenses, assets and liabilities. These can offer insight into the company's future performance. Fundamental analysts will want to know if a company's revenue is growing, if  it is making a profit and how it compares to its competitors. The information published via the RNS helps investors to find that out.
Summary

The RNS is a useful central repository of information relating to a company's performance. It covers 70% of UK-listed and AIM companies, as well as 40% of SEC filings relating to UK-listed companies. Investors use it to better understand a company's financial performance over time. They can also find out about board structure and non-regulatory activity. For example, RNS allows investors to analyse shareholder reports and board statements.
​

Disclaimer

CMC Markets is an execution-only service provider. The material (whether or not it states any opinions) is for general information purposes only, and does not take into account your personal circumstances or objectives. Nothing in this material is (or should be considered to be) financial, investment or other advice on which reliance should be placed. No opinion given in the material constitutes a recommendation by CMC Markets or the author that any particular investment, security, transaction or investment strategy is suitable for any specific person.
​
CMC Markets does not endorse or offer opinion on the trading strategies used by the author. Their trading strategies do not guarantee any return and CMC Markets shall not be held responsible for any loss that you may incur, either directly or indirectly, arising from any investment based on any information contained herein.
Test drive our trading platform with a practice account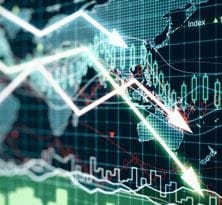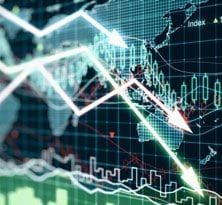 Experience our powerful online platform with pattern recognition scanner, price alerts and module linking.
Fill in our short form and start trading
Explore our intuitive trading platform
Trade the markets risk-free