As with other asset classes, forex trading news can become particularly active before and following major economic events. However, there are significant differences between the type of news that sets apart currencies from other financial markets.
Forex markets tend to respond the most to macroeconomic news – the kind of developments that reflect or impact broad economies. Generally speaking, forex traders look at economic news to assess its impact on interest rates and monetary policy. News that suggests a more hawkish (aggressive) central bank tends to push forex pairs up in value relative to other currencies, while dovish (peaceful) news can depress a currency.
The forex market is the largest financial market in the world, with a market capitilisation of over $6 trillion in 2019. Forex market hours run for 24 hours of the day, due to the overlap of time zones, which makes it an especially attractive market for investors. It can also be a very volatile market to trade, therefore, forex news is constantly being updated with new rates for interest and exchange, as well as overall growth of the market.
How to trade the news in forex
The release of forex trading news is scheduled in advance and well publicised. Forex news releases normally come out at a set time. For example, the US non-farm payrolls employment figure is usually released on the first Friday of each month at 1.30pm GMT.
Forex traders tend to look out for certain key forex economic indicators that can have an impact on interest-rate speculation, including:
Central bank decisions and speeches
Inflation rates
Gross domestic product (GDP) figures
Employment figures
Trade balances
News related to market sentiment can also influence currency trading, particularly those considered to be safe-havens, including commodities such as gold and silver, as well as the major currencies USD, JPY and CHF. These currencies tend to attract capital during times of turmoil and see outflows when the financial markets settle down.
News that can impact risk-on, risk-off trading includes stock market returns and volatility, financial stresses at the national or continental level, political turmoil, elections, treaty negotiations and other broad news beyond economic data and central banks. Recent examples include the Greek debt crisis and China market turmoil.
Forex news trading strategy
Currencies of countries that are major exporters of raw materials or commodities can be impacted by news forex trading news, as this affects the prices of the main commodities that they produce. These currencies are often referred to as resource currencies. Prices of commodities that affect these currencies can be influenced by issues affecting supply and demand.
On the supply side, news that suggests a lower supply can push up prices, while news that suggests higher supply can depress prices, which can then impact related currencies. News that could reflect changes in supply may cover political tensions, wars, terrorism, weather, economic sanctions, labour relations (strikes) and more. Speculation and pricing related to demand is mainly influenced by many of the same major news releases noted above, plus commodity inventory reports and outlooks.
Read more about using fundamental analysis in the consideration of external factors as part of your forex news trading strategy.
Forex news trading predictions
Traders should be aware that demand for many commodities – and therefore the commodity's price – rises and falls with the seasons. Seasonal forex trading news and impacts are seen mainly in energy and agricultural commodities, but less so for precious metals. The table below shows some of the main resource currencies and the commodities that affect them.
| Country | Currency pair | Commodity product |
| --- | --- | --- |
| Canada | USD/CAD | WTI crude oil and metals   |
| Australia | AUD/USD   | Base metals and grains  |
| New Zealand | NZD/USD  | Livestock and dairy |
| Norway | USD/NOK  | Crude oils |
| Sweden  | USD/SEK | Metals and forest products |
| South Africa | USD/ZAR | Precious metals |
| Russia | USD/RUB | Crude oils, natural gas and metals |
In general, news that has a significant impact on individual company stocks has no major impact on currencies. Stock market news that has little or no impact on currencies includes earnings reports, management changes, mergers and acquisitions and partnerships. Therefore, it is easier to make more reliable forex news trading predictions with how the market will perform.
Best way to trade forex news
It is vital that traders keep up to date with economic changes that are happening across the world. Our news and analysis section of the website provides commentary from our expert market analysts, and we also have professional reports and updates from Morningstar and Reuters on our news and insights section. These pages are very useful for monitoring changes in interest rates, exchange rates and other economic announcements.
Once you have familiarised yourself with the forex market, you can start our simple and quick process to opening an account to trade the news in forex.
Forex news trading software
Our online trading platform, Next Generation, has an abundance of resources to keep traders up to date with the latest changes and trends within the forex market. We also offer a live economic calendar that you can customise to get updates about the forex market at any time, as part of our forex news trading software.

Forex news trading forum
We also offer social trading resources through our award-winning platform. For example, we have a chart forum that is available with either a spread betting or CFD account, which allows traders to explore forex trading news through the knowledge of other professional traders. Learn more about our forex news trading chart forum here.
Test drive our trading platform with a practice account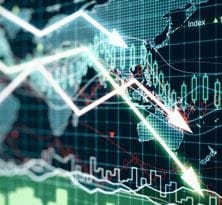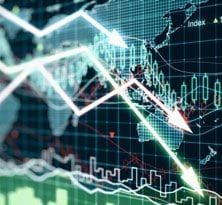 Experience our powerful online platform with pattern recognition scanner, price alerts and module linking.
Fill in our short form and start trading
Explore our intuitive trading platform
Trade the markets risk-free
Interested in political trading? Learn to trade the US election and hedge your USD exposure.
Disclaimer: CMC Markets is an execution-only service provider. The material (whether or not it states any opinions) is for general information purposes only, and does not take into account your personal circumstances or objectives. Nothing in this material is (or should be considered to be) financial, investment or other advice on which reliance should be placed. No opinion given in the material constitutes a recommendation by CMC Markets or the author that any particular investment, security, transaction or investment strategy is suitable for any specific person.