2023 has been a challenging year for the cannabis investment theme, with players like Tilray and Curaleaf facing regulatory headwinds and inflationary pressures. But Tim Seymour—who is chief investment officer at Seymour Asset Management, as well as portfolio manager of the Amplify Seymour Cannabis ETF—remains bullish on the sector's long-term outlook.
LISTEN TO THE INTERVIEW:
- Tilray acquires Hexo to extend Canadian market lead.
- Despite regulatory challenges, cannabis brands continue to expand.
- CNBS is down 21% year-to-date.
Tim Seymour, chief investment officer of Seymour Asset Management, is also the portfolio manager for the Amplify Seymour Cannabis ETF [CNBS].
CNBS offers pure play exposure to the cannabis sector. It has had a difficult 2023 so far, with losses of 20.8% year-to-date. Unlike some of CNBS's competitors, the fund excludes companies involved in tangential activities such as tobacco or fertiliser.
"The point is," Seymour told Opto Sessions, "investors who are investing in thematic ETFs want truly real exposure to that [theme]."
Under that logic, Seymour focuses 80% of the fund's assets on companies that generate at least 50% of their revenue from the cannabis and hemp ecosystem, and as such are poised to capitalise on any legislative changes that occur in the future. Primarily, says Seymour, these are US-based companies, including vertically integrated companies that grow, process, distribute and sell cannabis.
Tilray boosts its lead in Canada
One of the best examples of this is Canada's largest cannabis company Tilray [TLRY], which as of Tuesday has a 10.09% weighting, second behind swaps for Green Thumb Industries [GTII.CN]. Tilray's performance through 2023 to date reflects a challenging time for the industry as a whole, with the cannabis pharma and lifestyle company down 7.1% year-to-date.
A poor set of third quarter (Q3) 2023 results haven't helped Tilray's share price performance. Analysts were pessimistic about the earnings ahead of their release, and they underperformed against even these low expectations. Revenues of $145.6m missed the $150.5m that analysts polled by Refinitiv had expected, and were down 4.1% year-over-year. EPS swung over 2,000% to a loss of $1.90 per share—far beyond the $0.06 loss that analysts had expected. Tilray shares fell 8% on 11 April, with results released after markets closed on 10 April.
Accompanying the results was news that Tilray is to acquire troubled Canadian cannabis supplier Hexo [HEXO.TO] for approximately $56m worth of Tilray stock. The acquisition could increase Tilray's lead in the Canadian cannabis market, taking it from 8% to 13%.
"I'm big on acquisition," Tilray's CEO Irwin Simon told Yahoo Finance Live regarding the synergies he anticipates will result from the deal. "You can roll these smaller companies together and have a bigger platform where you can take out multiple costs."
It was M&A activity that first brought Tilray into CNBS.
"We didn't even own Tilray until they merged with another Canadian company called Aphria [APH.TO]," said Seymour. "We thought [Aphria] was the best operator and the most profitable operator in Canada."
Tilray's strong positioning across multiple markets has encouraged Seymour to increase CNBS's holdings in the company over the years.
Tilray has "a significant US footprint", said Seymour, "especially in the spirits industry—liquor, beer—and also some distribution and CBD. They're the largest player in Europe, especially on the distribution side."
While it has raised eyebrows, Seymour doesn't see any inconsistency in Tilray's venture into the alcohol market.
"There's a view that, at some point, the beverage segment within cannabis, THC beverages, will be a very big segment," he said. "I think it will be. So I think these are really smart moves."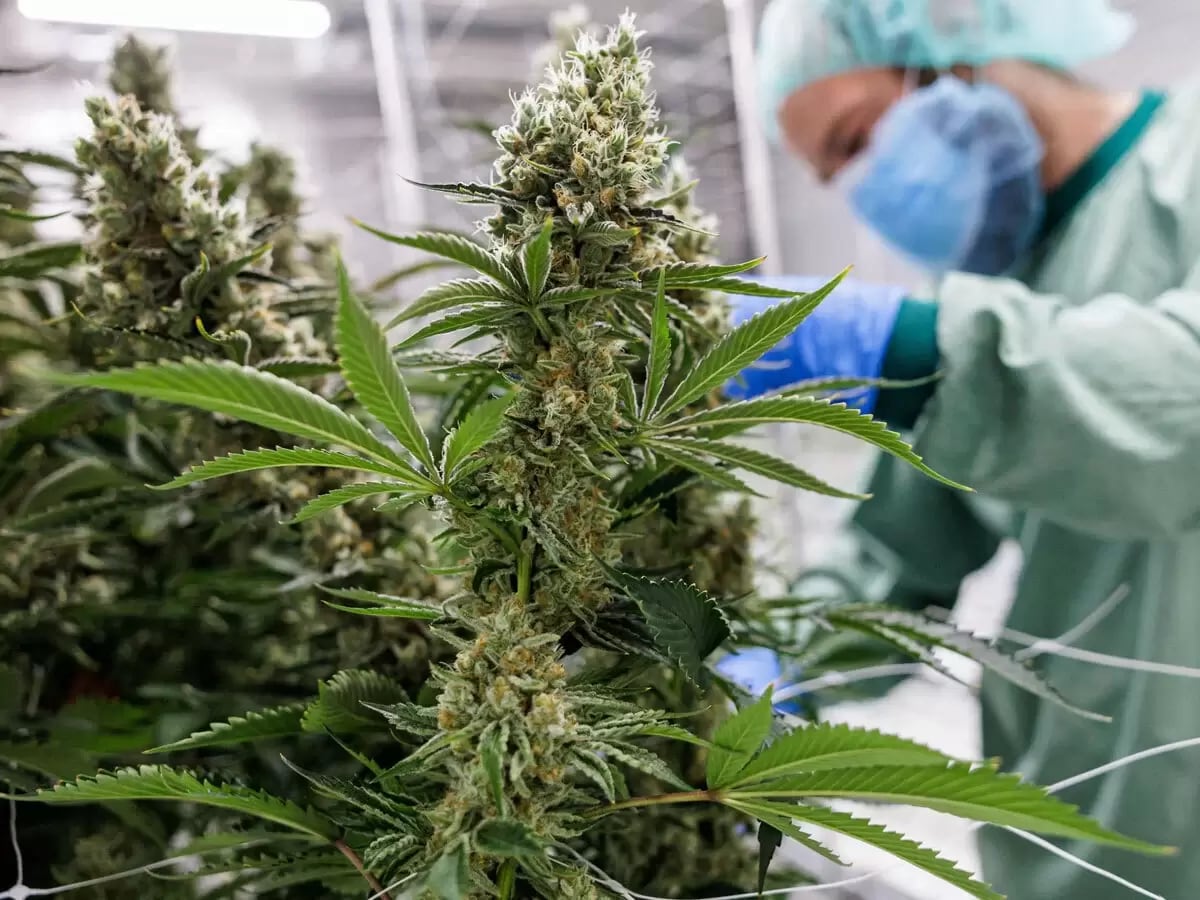 Preparing for legalisation
The poor performance of cannabis companies in the year to date is the result of a confluence of headwinds. Cannabis prices have fallen due to oversupply, while inflation has been increasing costs. Furthermore, a lack of progress towards federal legalisation in the US has dented investor sentiment.
However, CNBS has gained 2.2% in the days since 14 April, when bipartisan lawmakers reintroduced the Preparing Regulators Effectively for a Post-Prohibition Adult-Use Regulated Environment (PREPARE) Act. The proposed legislation was first introduced by US representatives one year ago, and would provide a framework for federal legalisation if passed.
Federal legalisation could unlock another avenue into the US market for Tilray. In 2021, the company purchased the majority of MedMen's [MMEN.CN] outstanding secured convertible notes and 65% of its outstanding warrants. Because cannabis is still illegal at the federal level, foreign investment is not permitted in companies within the sector; however, in the event of federal legalisation, these will be converted into a minority stake in the business, giving Tilray an immediate foothold in the US market.
"They're very well positioned," said Seymour. "I think of them as really one of the few big global cannabis companies."
Nevertheless, across the US cannabis industry, regulatory challenges remain a headwind.
Curaleaf [CURA.CN] was denied a renewal of its licence to grow and sell recreational cannabis in New Jersey on 13 April. The decision was reversed at an emergency meeting of the state's Cannabis Regulatory Commission on Monday, but only under conditions which included demonstrating that it is engaging in good faith with unionised employees, attesting under oath as to its "activities and tactics", and providing records regarding planned changes to its New Jersey operations.
Curaleaf announced the opening of its 59th dispensary in Florida—its 151st in the US—on 14 April, with its 60th in the state slated for the end of the month. Curaleaf is also expanding its Grassroots brand of cannabis flower and pre-rolls into the state.
8.21% of CNBS's holdings are in Curaleaf swaps. Curaleaf's share price is down 42.5% year-to-date.
For more ways to listen:
Listen to the full interview and explore our past episodes on Opto Sessions. You can also check out all our episodes via our YouTube Channel.