An expert in value and emerging markets investing, Rakesh Bordia joined last week's Opto Sessions to discuss the opportunities that were presented to value investors by the drawdown in Chinese stocks over recent months and years. He highlighted Alibaba as one of the most interesting value stocks in the EM universe while downplaying JD.com and Tencent.
 - Alibaba stock temporarily boosted by Ant Group fine reduction.
- JD.com to flatten its hierarchy; downgraded by UBS analyst.
- Tencent up 50% over 6 months, but suffering from Prosus selloff.
While discussing his firm's approach to value investing in emerging markets on last week's episode of Opto Sessions, Rakesh Bordia, principal and portfolio manager at Pzena Investment Management, noted how the selloff of Chinese technology stocks over the past two years brought some of them into deep value territory.
 "Alibaba [BABA]," he said, "is amazingly interesting." The company is the leader in China's ecommerce market with substantial room for further growth, in addition to being the country's largest cloud provider.
Much of what could go wrong has already gone wrong for Alibaba, meaning its possible future outcomes skew, in Bordia's view, to the upside. But while Bordia considers Alibaba "one of the most amazing value stocks in the emerging markets universe right now", competitors JD.com [JD] and Tencent [0700.HK] are "just not there yet".
Unpacking this statement in light of Pzena's value investing philosophy implies that neither stock has fallen to the deep value levels — the cheapest 20% of stocks — that make them attractive to Pzena. Ironically, a little more short-term pain might make these stocks more appealing propositions for long-term investors of Bordia's ilk.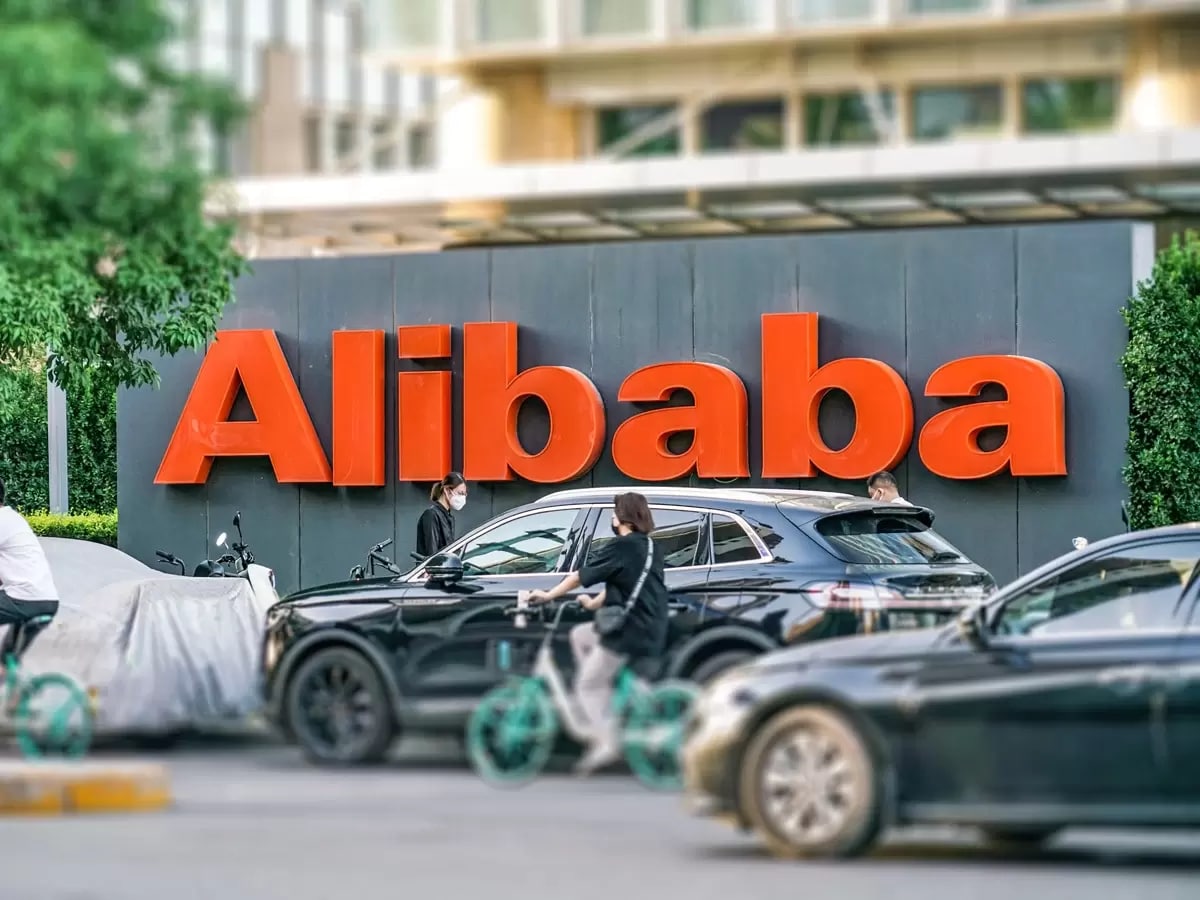 Alibaba Investment Case
According to its Form 13F filings, Pzena increased its position in Alibaba during the fourth quarter (Q4) of 2022, a position it first opened in Q3 2021.
Since the beginning of Q4 2022, Alibaba's share price has gained 8.6%. The shares hit a 52-week low on 24 October, a bottom for China's tech equities market, but they have since soared 49.8%. Its shares are flat over the past month and down 1.4% year-to-date.
The stock gained a boost on 18 April, when it was revealed that Chinese regulators would reduce their fine of Alibaba's fintech subsidiary Ant Group from $1bn down to $728m. Alibaba's US-listed shares opened 2.7% above the previous day's close, though they lost these gains by the close of the session.
This reduction may represent one of the final chapters of a crackdown on China's tech platforms, which stretches back as far as the blocking of Ant's IPO in 2020. Alibaba itself was fined a record ¥18bn in 2021 due to antitrust violations. However, since the second half of 2022, the government has eased off the clampdown as part of its efforts to revitalise China's economy following the unwinding of its zero-Covid policy.
China's new pro-business stance has given rise to GDP growth of 4.5% during the first three months of the year, beating the median estimate among FactSet economists of 3.4%.
Alibaba is undertaking a restructuring of its retail business operations in order to boost sales. Its Taobao and Tmall businesses have been reorganised into three industry development departments, the heads of which will report to Trudy Dai, president of Alibaba's Core Domestic Ecommerce unit.  
JD.com
JD.com is likewise restructuring its business, with a focus on flattening its hierarchy. The restructure will also do away with separate teams for its own and third-party stores operated by external merchants.
JD.com has lagged behind its competitors in recent months. Its shares are down 12.6% in the past month and down 37.3% year-to-date. Not unlike Alibaba, it hit a 52-week low on 24 October — but since then, its shares have climbed only 4.6%.
On 13 April, UBS analyst Jerry Liu downgraded JD.com to 'neutral' from 'buy', with the price target lowered from $60 to $43, saying the company lacks exposure to faster-growing segments of ecommerce, and that its growth could decelerate over the coming quarters.
Tencent
While Tencent has, by contrast, gained 7% year-to-date, its shares have sunk 9.9% in the past month.
Tencent stock fell 5.2% in a single session on 12 April, as news broke that its largest shareholder, trading house Prosus [PRS.AX], was readying the sale of up to 96 million shares in the company.
Steven Leung, an executive director at UOB Kay Hian, told Bloomberg that approaching the HK$400 range would probably prompt an acceleration of Prosus's sale of Tencent. Tencent has attempted to reverse the price decline by buying back 8.3 million shares since late March, but this hasn't mitigated the reversal in the value of its shares.
Nevertheless, Tencent's shares remain 70.9% up since their 52-week low on 25 October.
The movements in Chinese tech stock prices over this period reflect Pzena's approach to value investing.
"[Chinese tech stocks] got cheap for a very short window during October," said Bordia, "when the Politburo meetings happened, and Xi [Jinping] really cemented his power. 
 "But, since then, many of those stocks have rebounded quite well… We think about, for every stock, what is the normalised earnings power — which is what companies should earn through a cycle over the next five years — and we look at what stock price we're paying against the fundamental earnings power."