Although the FCA prohibits the sale of cryptocurrency investments to retail investors in the UK, as the asset class continues to gain acceptance, institutions are facing up to the reality that this now needs to be part of their product offering. Retail investors from outside the UK and institutional counterparties globally are all seeking access to these new digital assets, but just how easy is it to provide liquidity in this space?
As CMC Markets continues to expand its institutional offering via its new CMC Markets Connect brand, in the second of this two-part series, quantitative trader, Scott Scrase, explains more about the path the company is navigating as it adds digital assets to its tradable universe.
For more market insights, volatility data, and trends to your inbox, subscribe to the CMC Connect newsletter.
What are the biggest challenges you face?
I think it's just a case of reiterating what has already been said. There's no doubt that crypto-assets appear to be moving into the mainstream but regulators and central banks – with a few exceptions – remain very cautious in their approach. That means we have to be very thorough in terms of who we are taking on as counterparties and the capital adequacy requirements are also significant, given the potential for sharp increases in the underlying valuation.
However this, in turn, means clients trading cryptos with us can do so with confidence. Offshore providers operating under less stringent conditions may offer a bigger tradable universe, but their customers should always be mindful of what this might mean in terms of increased risk.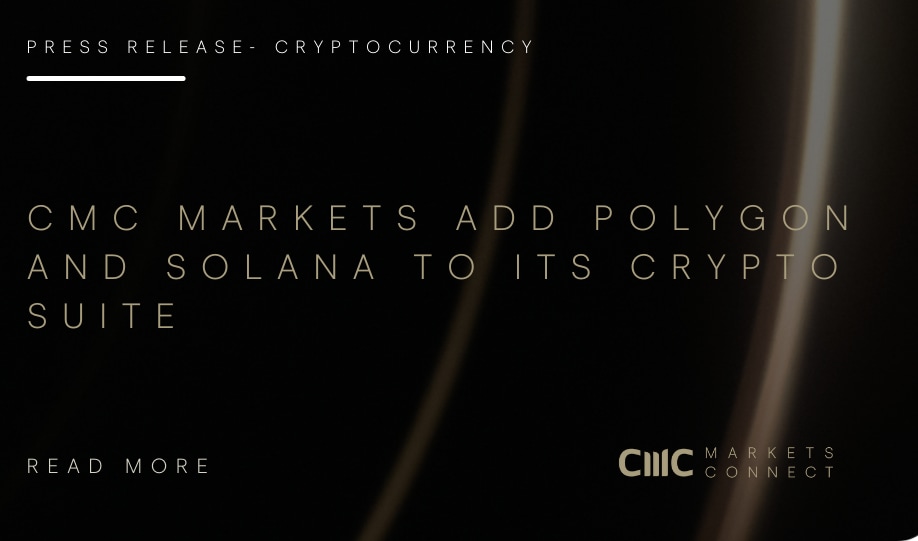 Read the full press release
here
.  
How is the market changing over time?
 
We're already seeing some classic instances of an efficient market here, with service levels rising and - in many instances - costs falling too. As counterparties understand more of what is required from them to operate in a fully regulated environment, some are taking the initiative to adapt quickly and that's yielding dividends for them. For example, our auditors have very well defined structures that they want our counterparties to adhere to and those who can comply get the business.
Another clear development has been the fact that many counterparties have structured their platforms to work on a single user basis. That's fine for an individual investor or maybe a very small fund, but again our internal processes mandate that we all need individual identities on counterparty platforms. Some providers have now acknowledged this and are upgrading their platforms, ultimately giving brokers such as ourselves more choice.
Once you have liquidity & custody arrangements in place, does this just trade like an FX cross?
Absolutely not! We strive to ensure that it looks seamless to the client, but for us, there's a whole world of challenges that stem from the very different environment that cryptos exist in. Position management – especially between multiple custodians - and that transaction from fiat to crypto and back again is far more time consuming than is the case with FX or indeed any other asset class we have offered historically. And whilst processes are accelerating, it's still at times comparatively clunky.
Where does the evolution go from here?
Those improvements when it comes to counterparty service – both in terms of transaction speed and reporting – are likely to continue evolving for the better, and not least because there's still significant room to do so! However, there are also some tough questions that regulators and policymakers need to consider, both in terms of their own exposure to this new asset class as well as how to manage the relationship between fiat and crypto.
Rapid appreciation in digital asset valuations could leave some institutions exposed to systemic risk and capital adequacy seems to be the critical point here. We however will continue with a diligent approach that meets the demands of all stakeholders, meaning that CMC Markets clients can always have the utmost confidence in the security of their funds.
This remains a fast-moving market and one which will inevitably continue to see innovation from coin founders, lawmakers and regulators alike. It's also truly pioneering work which is arguably unlike anything we have seen in a lifetime and it could equally result in a wholesale fundamental reshaping of financial markets. No surprise then that so many institutions want to be able to get some exposure to digital assets – and do so in a competent way by trading with highly respected counterparties.
Disclaimer: CMC Markets is an execution-only service provider. The material (whether or not it states any opinions) is for general information purposes only and does not take into account your personal circumstances or objectives. Nothing in this material is (or should be considered to be) financial, investment or other advice on which reliance should be placed. No opinion given in the material constitutes a recommendation by CMC Markets or the author that any particular investment, security, transaction or investment strategy is suitable for any specific person. The material has not been prepared in accordance with legal requirements designed to promote the independence of investment research. Although we are not specifically prevented from dealing before providing this material, we do not seek to take advantage of the material prior to its dissemination.