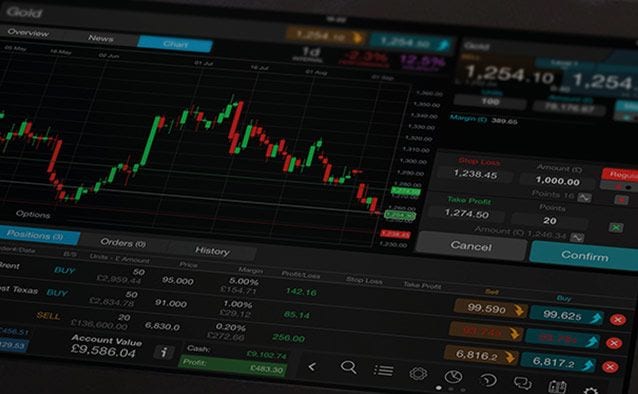 Investors finally got a hefty kick in their complacency with yesterday's sell-off
and while the slide seen in the last 24 hours probably has its roots in a lot of factors,
it's hard to believe Argentina is one of them
, as cited by some commentators. After all its not exactly an unusual event given its history as a serial defaulter, and not really that important an economy. Furthermore given the debt and growth problems in Europe, this Argentina default is small potatoes in comparison. A much
more probable explanation is likely to be found much closer to home in the prospect that a Fed rate hike is probably nearer
than markets had initially thought at the beginning of the week, or the month of July for that matter, due to concerns that the Fed is underestimating inflation. Throw in
concerns about the strength of the global economy, China, Europe, the knock on effects of Russian sanctions
, and any countermeasures, which could well spill over onto the strength of company earnings, along with the
effect falling prices will have on debt to GDP ratios
, and I think you'll find you've got a pretty good reason to maybe start taking some money off the table. After the
euphoria of Wednesday's US GDP number investors got brought down to earth when Chicago PMI for July cratered from 62.6 to 52.6
in one of its worst falls since October 2008, which doesn't bode well for the start of Q3.
Given yesterday's sharp declines anyone hoping for a quiet start to August is likely to end up disappointed
as we look to start the new month in the same way as we ended the old month, namely on the back foot with a fairly busy economic calendar. We start with the
latest manufacturing PMI data for July from Spain, Italy, France and Germany
and while there does appear to be some optimism about Spain's economy which appears to be showing some signs of picking up, the data from the other three core economies seems to be going in the opposite direction.
Spain's PMI is expected to improve to 54.8,
the remainder of
Italy, France and Germany are expected to stay unchanged
at 52.5, 47.6 and 52.9 respectively. This
slowdown in economic activity combined with this week's weak inflation numbers suggest that Europe could well be slowly falling into a deflation trap
with some economies already there if this week's CPI readings are any guide. Later this afternoon we have the
latest US employment report for July
, which is not expected to be as good as the exceptionally good June number of 288k.
Expectations are for a number of around 232k,
but given this week's slightly disappointing ADP number, it could come in lower. Even if its lower than that
as long as the number doesn't fall below 200k, markets are likely to be fairly relaxed about it
, with the US dollar likely to remain strong as it enjoys its best monthly performance in over a year, against a basket of currencies. A
strong number will also make it harder for the Fed to argue that there is still a significant amount of slack in the economy
, with the unemployment rate set to remain unchanged at 6.1%. As for inflation there has been an
awful lot of chatter about the (ECI), Employment Cost Index which showed a sharp rise of 0.7% in Q2
, and is a gauge that reflects how much companies, governments and non-profit institutions pay their employees in wages and benefits. If today's
average hourly earnings data for July
shows similar price pressures building up, we could well see further losses on stock markets and further US dollar gains, as
investors start to worry about the inflation bogeyman
. Expectations are for rise to 2.2% year on year.
EURUSD
– the euro has continued to drift lower as it looks to close in on the November lows at 1.3300 but it appears to be finding support just above the 100 week MA at 1.3350. We have resistance at the previous lows at 1.3475, but would need to see a move back through 1.3500 to retarget the 1.3570 level and then on to 1.3640.
GBPUSD
– the pound has so far managed to stay above the 100 day MA rebounding from the 1.6857 level. A close below this key level could well trigger a deeper sell-off towards the May lows at 1.6700. Any rebounds now need to get back through 1.7030 to stabilise in the short term and argue for a retest of 1.7100.
EURGBP
– continues to tread water just above 0.7900 with the possibility we could be at risk of a bit of a short squeeze towards the trend line resistance from the March highs now at 0.7980. The euro needs to overcome yesterdays and last week's high at 0.7940 to target 0.7990 to stabilise. While below the down trend line the pressure remains for a move towards 0.7780.
USDJPY
– the US dollar hit its highest levels since early April this week but it's currently struggling to move much beyond the 103.00 level. There is nothing to suggest though that we won't continue to trade within the broad range that we've been in over the last six months. We have resistance at 103.00, and beyond that at 104.10, the April highs.
CMC Markets is an execution only provider. The material (whether or not it states any opinions) is for general information purposes only, and does not take into account your personal circumstances or objectives. Nothing in this material is (or should be considered to be) financial, investment or other advice on which reliance should be placed. No opinion given in the material constitutes a recommendation by CMC Markets or the author that any particular investment, security, transaction or investment strategy is suitable for any specific person.