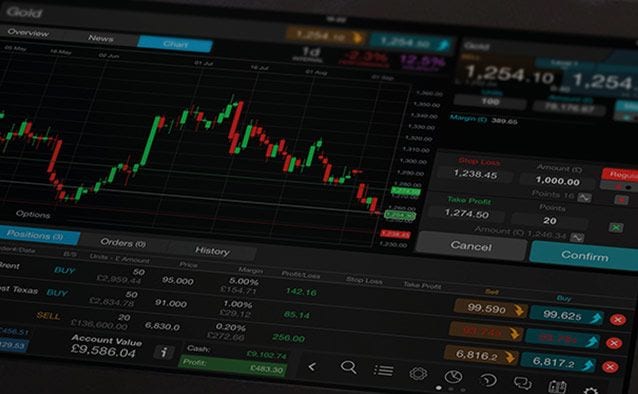 While another record finish on the Dow at the end of last week will inevitably grab the headlines it is becoming
increasingly difficult to establish a clear directional of travel for equity markets, not only in the US, but in Europe
as well against a back drop of continued unrest in Ukraine, as well as concerns about a slowdown in the Chinese economic growth model. Of particular concern is
increasing divergence in US markets between the major blue chips and the Nasdaq and the Russell 2000,
which appear to be starting to roll over.
Even the German DAX, which has performed particularly well in the past few months
, is showing signs of some tiredness with every subsequent rally since the January all-time highs being lower than the previous one, and ZEW investor sentiment showing signs of decline as well. With
German companies exposed to a potential slowdown in China
, as well as the potential for extra sanctions against Russia due to be announced this week by EU authorities, the question needs to be asked is are forward earnings expectations too high? The key question investors appear to be asking is where is the next catalyst that has the potential to drive markets higher.
Dovish commentary from central bank chiefs in the US and Europe
is all well and good, but it still needs to be backed up by a pick-up in forward earnings growth, and there appears to be little evidence of that.
Draghi's comments last week about being prepared to act in June
with respect to monetary policy are likely to be tested later this week when the final CPI numbers for April are released, with any further weakness likely to put some further downward pressure on the euro. This week's
Chinese April retail sales and industrial production data
could well further add to those concerns, particularly if they confirm the weakness shown in recent PMI data. With Europe at a critical stage in its fragile recovery the
prospect of further unrest in Ukraine, and further economic weakness in Russia
, as well as the Chinese economy, could well add to investor uncertainty. As things stand
events in the Ukraine are likely to once again cast a shadow over financial markets this week
, as the risk of further civil unrest looks set to rise in the wake of the weekend referendums in Donetsk and Luhansk, which went ahead despite a request from Russian Vladimir Putin to postpone them last week. Away from this
investors appear to be taking heart from a resurgence of M&A deals
which while welcome appear to be more a case of a symptom of companies with too much cash, under pressure from shareholders to do something with it and finding some use for it. The
Pfizer and AstraZeneca deal is a case is point
, but does it make sense from a competition point of view and in the long term with respect to lower drug prices? The
Pfizer CEO has talked up the prospects of a deal being good for the creation of new drugs
but AstraZeneca already has a healthy pipeline relative to Pfizer, and reducing competition in the pharmaceutical sector seems a funny way to generate growth in new drugs. This is a particularly important factor when
demographics dictate an aging population, and the search for new drugs to combat the ailments
brought about by aging will inevitable increase costs to governments with respective to health care. For all the arguments for and against a deal,
the competition element is undoubtedly the most important one, and big multinationals rarely offer value in this regard.
Less competition could well therefore mean higher prices, not lower ones, and for that reason alone the competition element has to be the driving factor behind any deal being successful, or being blocked. The competition element is also likely to be a key element in whether or not
reports that BSkyB is successful in consolidating its Italian and German pay TV operations
under one banner in order to better compete against internet video streaming services like Netflix, but also in obtaining lucrative blue riband sports rights where the UK business has been under pressure from BT Sports. It's also going to be a big week for the pound with
UK unemployment, average earnings and the Bank of England inflation report
, all due out later this week.
Average earnings look likely to continue to rise
, (2.1%) past a falling CPI, while unemployment is expected to fall further below the discarded 7% threshold of the Bank of England to 6.8%. If
Bank of England upgrades its growth forecasts and downgrades its inflation forecasts
as expected Mark Carney has a problem with respect to house prices. "Help to Buy" needs to be curtailed or limited to a lower threshold.
EURUSD
- having broken through trend line support from the lows last year, after last week's failure at 1.4000, the euro could well be set for a test lower towards the April lows at 1.3675. The 100 day MA could act as support initially at 1.3730, but we would need to see a rebound back through 1.3850 to retarget last week's high.
GBPUSD
- after falling shy of 1.7000 last week we could well be set for a bit of a pullback in the short term. A break below 1.6820 could well see a move back towards the 1.6770 area and the 23rd April lows, while below that we have trend line support at 1.6690 from the November lows of 1.5855. While above 1.6770 the odds favour further gains and as such this level continues to remain important with respect to further progress.
EURGBP
- the euro has managed to find support at the lows this year at 0.8158, but the pressure continues to remain on the downside and for further losses towards 0.8090 and the 2013 lows. We need to see a rally beyond the 0.8250 area to diminish the downside risk and open up a retest of the 0.8300 area.
USDJPY
- the US dollar continues to chop between support just above the 101.20 area and resistance in the 102.00 area. The key supports on the downside remain at the March low at 101.20 as well as the 200 day MA at 101.00. We need to see a recovery back through the highs this month at the 102.80 level to suggest a move back to the highs at the beginning of April at 104.10.
CMC Markets is an execution only provider. The material (whether or not it states any opinions) is for general information purposes only, and does not take into account your personal circumstances or objectives. Nothing in this material is (or should be considered to be) financial, investment or other advice on which reliance should be placed. No opinion given in the material constitutes a recommendation by CMC Markets or the author that any particular investment, security, transaction or investment strategy is suitable for any specific person.