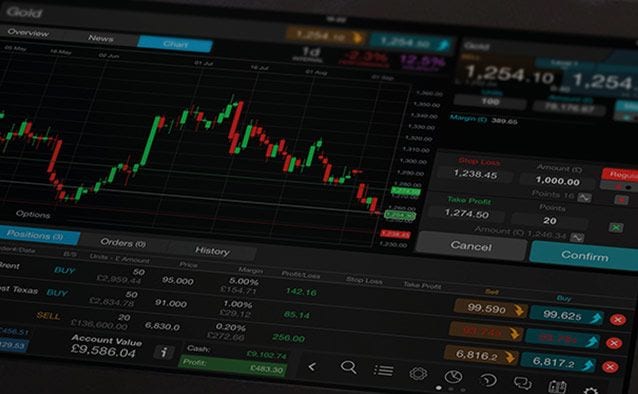 In a week where the focus would ordinarily have been on the latest FOMC meeting as well as US and UK GDP numbers, its events in Europe that are at the epicentre of the markets focus once again, and the
victory of the anti-austerity party Syriza in the latest Greek elections, and the ramifications of which could well ripple out across Europe
through the rest of this year, as elections loom in Portugal, Spain as well as Italy. Twenty years from now and maybe sooner,
we could well look back at this weekend's events in Greece as a seminal event or turning point
in how the evolution of the next steps of the crisis in Europe plays out.
This weekend's election of Alexis Tsipras as Prime Minister of Greece is set to alter the terms of the debate about how European politicians react to the demands for an end to austerity
and to the demands about debt forgiveness across Europe. Tsipras's comments last night don't appear to leave any room for doubt as he stated that the troika and the bailouts belong to the past. You can be almost certain that these
negotiations will be watched carefully by the anti-austerity movements in Spain, Portugal, Italy and France
to see what measures if any Greece is able to get out of EU politicians to deal with the problem of Greece's debt, and the terms of the bailout program. As recently as last week calls for any form of debt forgiveness were being ruled out by politicians across Europe, but the fact remains that with the election of Syriza to power, these are inconvenient truths and problems that will now need to be addressed, by the IMF and EU policymakers and in particular their claims that taxpayers would get their money back from all the bailouts, will be shown for what most people believed it was, wishful thinking. The
measures implemented by the troika of the EU, IMF and ECB have been an unmitigated disaster
for Greece as far as social cohesion, and resolving the underlying causes of the crisis have been concerned, and the fact remains that Greece's debt by any measure still remains unsustainable.
Talk of cutting interest rates further and extending debt maturities in a deflationary environment will change nothing
, and the fact remains that the very incumbents who caused the crisis in the first place have so far being tasked with fixing it in an act akin to putting an arsonist in charge of the fire department. Maybe
what Europe needs right now is for a fringe party to shake up the political status quo and change the terms of the debate
because at the moment Europe appears to be on a road to nowhere, and if the election of Alexis Tsipras and Syriza ultimately ends with Greece tumbling out of the euro then EU politicians will have no one else to blame but themselves. The
EU and ECB may insist on a number of red lines which are non-negotiable but we've seen in recent days how so called red lines dissolve very quickly
in the face of so called pragmatism, with last week's actions by the ECB in pushing through a large scale QE program in the face of largely German opposition. As such the
next few weeks and months are likely to be crucial ones where one mis-step could well cause Greece to leave the euro
, and while some EU politicians have dismissed this as manageable they should be careful what they wish for, as it will destroy the myth that these same politicians have sought to peddle, that the euro is irreversible. For now
markets appear to be reacting to this weekend's events as you would expect, and as such we can expect a significantly lower open in Europe
, but the next few days and weeks are likely to see the recent volatility continue as both sides seek to arrive at some form of compromise in the context of the austerity and debt debate.
EURUSD
– the euro has plunged further in early Asia this week, and continues to remain weak, pushing below 1.1205, which is 61.8% retracement of the entire move from the 0.8230 lows and the 2008 highs at 1.6020, but appears to be finding some support around 1.1100. The inability to rebound doesn't bode well and we could well be set for further losses towards 1.05, if we can't get back above 1.1470 and last week's high at 1.1680.
GBPUSD
– another new low at 1.4950 last week has seen the pound get ever closer to last year's low at 1.4810/30. This level is likely to remain key if we are to get a rebound. We need to see a move back through last week's high at 1.5140 or we could well be set for a move towards levels last seen in 2010 where we the pound around 1.4200.
EURGBP
– now that we're below the 0.7590 level we've already seen a move towards 0.7400, with a low so far of 0.7428, and we could well see further losses towards 0.7255, which had originally been the peaks seen in 2003. We need to see a move above 0.7590 to stabilise.
USDJPY
– continues to be side-lined in a range between 117.00 and 119.00 and while we could see a retest of the 120.00 level, we could equally retest the recent lows. The key support remains just above the 115.60 level which is also potential neckline support for a forming head and shoulders pattern. A break of 115.60 could well see a sharp fall towards 110.00..
CMC Markets is an execution only service provider. The material (whether or not it states any opinions) is for general information purposes only, and does not take into account your personal circumstances or objectives. Nothing in this material is (or should be considered to be) financial, investment or other advice on which reliance should be placed. No opinion given in the material constitutes a recommendation by CMC Markets or the author that any particular investment, security, transaction or investment strategy is suitable for any specific person.