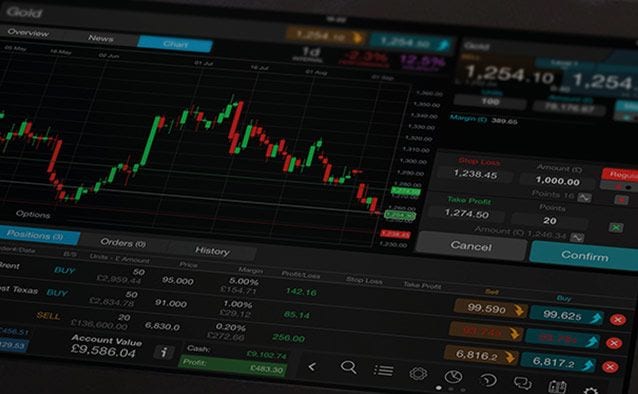 We'll no doubt be hearing an awful lot of doom and gloom surrounding retailers Christmas trading updates in the coming days, particularly in light of some of the aggressive discounting that took place in the lead-up to Christmas last month. Concerns have been raised about the likelihood of poor trading updates from
Tesco and Marks and Spencer
given that we've already had sight of the latest updates from household names like Debenhams, Next, John Lewis, Waitrose and Sainsbury to name but a few and they have been quite a mixed bag. As with previous Christmas trading periods there are always winners and losers but unlike the previous few years
it seems unlikely that we will see any high profile household names going to the wall and I think when all is said and done that has to be a positive, when set against the carnage of previous years.
The retail sector has certainly had to adapt to a changing retail landscape, but that is true most years and the retailers that tend to adapt the best tend to perform better. In the last 12 months the retail sector has been one of the better performers on the UK stock market, and there have been some notable standout gainers and losers. This has been borne out by
UK retail sales over the last 12 months, where we've seen growth of around 2% in 2013
, in stark contrast to 2012 where we saw a measly 0.1% rise on the year. In 2012 we saw some remarkable turnaround stories like
Debenhams
having come back from the brink in 2008, but having hit a plateau of 118p in 2012, the company got a rather stark reality check in 2013 dropping over 20% on the year, on a slowdown in profits growth in an increasingly competitive retail sector. Stock / 1 year performance / 2 year performance
FTSE
250 +25% +52% Dixons Retail +80% +410% ABF - Primark +50% +105% Ted Baker +93% +235% ASOS +130% +380% Ocado +400% +370% Mulberry -15% -30% Tesco -3% -16% Debenhams -25% +30% Morrisons -2% -20% Next +55% +137% Sainsbury +7.4% +21% M&S +20% +42.6% It's certainly been noticeable that food retailers that have focussed on value are continuing to outperform as the success of
Aldi and Lidl
will testify. Changing consumer demands and shopping habits are also likely to play a part in the success or failure of retailers as we head into 2014. The success of
"Click and Collect"
schemes for retailers like
Home Retail (Argos) and John Lewis has certainly helped boost profits at these companies
but they need to be, given continued innovation from on-line companies like Amazon who continue to stay one step ahead of high street retailers with their new locker drop-off delivery service, or their Collect+ service. We've even seen
Asda
flirt with the idea of a grocery "click and collection" service at selected London tube stations as retailers continue to look at new ways to innovate and gain new customers at the expense of their peers. The direction of travel remains clear for high street retailers in that you must continue to innovate as well as have an on-line presence, a shortcoming that Morrisons appears to be belatedly addressing, with its deal with
Ocado
earlier this year, but which has seen the company's share price disappoint this year, with a flat to slightly negative performance, though Ocado's share price performance has been mind boggling putting a valuation of nearly £3bn on a company that has net assets of around £205m and has yet to make a profit. While
Morrisons
share price performance has been poor, it hasn't been alone with Tesco continuing its 2012 underperformance as the bellwether of the UK food sector struggling to stay top of the tree as its market share continues to decline, eroded by the performance of budget retailers Aldi and Lidl, while the performance of Waitrose and Sainsbury, has also helped to dent its market share.
Sainsbury
has been the best performer in 2013, posting yet another positive quarter for sales, the 36th time in a row it has managed to do this after a record Christmas trading period. The company reported strong sales from its growing number of local or convenience stores, but the shares dropped today after the CFO reported that sales for 2013 could well come in below expectations. As for
Marks and Spencer
the company continues to outperform in its food department stealing market share from retail peers like Waitrose, Tesco and Sainsbury, but its Achilles heel continues to be its clothing department as it struggles to get its product range right. Has the arrival of Belinda Earl as style director helped turn-around the struggling women's wear department? If this week's numbers continue to show weakness, and the aggressive pre-Christmas discounting did seem to suggest a problem, then questions will need to be asked as to what a certain CEO is doing to justify his rather large salary, nearly 3 years in to the current turnaround plan. The
outperformance in the retail sector has certainly been a surprise in 2013
; certainly given the continued squeeze on average incomes, as higher taxes and increased energy price inflation have continued to bite. It does though beg the question that unless we start to get an increase in wages and lower inflation then it's probably going to be increasingly difficult for the outperformance seen in the past two years to be sustained over the long term. Certainly the early evidence of a retail slowdown in some areas at the end of last year with
shop prices dropping 0.8% last month due to aggressive discounting
would suggest that consumers remain very service oriented and price sensitive, in what is likely to continue to become an increasingly competitive market place for not only food but general retailers as well.
CMC Markets is an execution only provider. The material (whether or not it states any opinions) is for general information purposes only, and does not take into account your personal circumstances or objectives. Nothing in this material is (or should be considered to be) financial, investment or other advice on which reliance should be placed. No opinion given in the material constitutes a recommendation by CMC Markets or the author that any particular investment, security, transaction or investment strategy is suitable for any specific person.