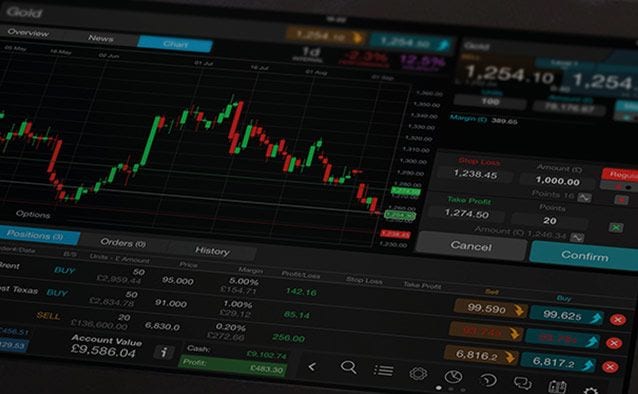 When I looked over the retail sector 12 months ago there was a great deal of concern about the viability of a number of retailers who were being squeezed by the stop start nature of the UK economic recovery and a consumer who was being squeezed by average earnings that were failing to keep pace with the rate of inflation.
Twelve months later and not much has really changed on that front,
but there is a lot more optimism around than there was then, despite the fact that average earnings are still lagging inflation by quite some distance. In 2012 annual retail sales for the year rose 0.1% as consumers struggled with an average annualised inflation rate through the year of 2.85%. This year the picture has been somewhat different with annual retail sales trending at around 2%, against a back drop of annualised inflation of 2.6%. This year we've also seen some more
well-known brand names finally hit the wall
including HMV, Jessops and Blockbuster as their attempts to restructure their businesses finally ran out of road. There remains a concern that the recovery seen this year in the UK economy has been driven too much by the UK consumer and that is undoubtedly true which does seem to suggest that the outperformance seen in some retail stocks this year could, it be argued, start to become a little bit frothy. Despite the
continued squeeze on real consumer incomes
adaptable retailers have managed to continue to do well in 2013 with the retail sector building on its relative success in 2012 and once again proving to be a success story in 2013, though it has also been helped by a slightly better UK economy.
Analysing sector performance for the year to date
tells a surprisingly resilient story with the general retail sector up 33%, set against a
FTSE
100 performance of a gain of around 9%, with a number of 2012 outperformers also doing well in 2013. It's still been a tough year for some retailers as some struggle to adapt to the changing consumer climate, the continued innovation in the sector with respect to on-line shopping as well as changing delivery options. It's certainly been noticeable that retailers that have focussed on value are continuing to outperform as the success of Aldi and Lidl will testify. Changing consumer demands and shopping habits are also likely to play a part in the success or failure of retailers as we head into 2014. The success of "Click and Collect" schemes for retailers like Home Retail (Argos) (+47%) and John Lewis has certainly helped boost profits at these companies but they need to be, given continued innovation from on-line companies like Amazon who continue to stay one step ahead of high street retailers with their new locker drop-off delivery service, or their Collect+ service. The direction of travel remains clear for high street retailers in that you must have an on-line presence, a shortcoming that Morrisons appears to be belatedly addressing, with its deal with Ocado earlier this year, but which has seen the company's share price disappoint this year, with a flat to slightly negative performance. While
Morrisons
share price performance has been poor, it hasn't been alone with
Tesco's
continuing its 2012 underperformance as the bellwether of the UK food sector struggles to stay top of the tree as its market share continues to decline, eroded by the performance of budget retailers Aldi and Lidl, while the performance of Waitrose and Sainsburys, also helped to dent its market share.
Sainsbury has been the best performer in 2013
, its share price up in excess of 10%, while Ocado has seen share price gains of over 400%, not bad for a company that has yet to generate a profit.
Some of 2012's outperformers have seen their bubbles deflate somewhat with Debenhams in particular getting a reality check
having come back from the brink in 2008 appears to have plateaued after peaking at 118p in 2012 it has dropped over 20% this year, on a slowdown in profits growth in an increasingly competitive retail sector. Stock - Price performance 1 year - 2 year performance FTSE250 +25% +52% Dixons +80% +370% ABF +50% +105% Ted Baker +100% +210% ASOS +130% +380% Ocado +400% +370% Mulberry -15% -30% Tesco -2% -16% Debenhams -20% +50% Morrisons -2% -16% Next +45% +110%
Other 2012 outperformers
have continued where they left off this year with
Dixons Retail,
benefiting from its position as pretty much the last man standing in the electrical retail space, with share price rise in excess of 80% as the company continues to divest itself of non-core businesses, hiving off its Italian business in October this year, while restructuring and offloading other non-performing areas like the French business PIXmania.
Another outperformer in 2012 clothing retailer ASOS
saw share price gains of over 100%, and this has continued in 2013 with gains of over 130%. In its recent trading update the company pointed to continued improved sales growth in the UK, and the US as the company looks to target revenues in the region of £1bn, while the company also opened operations in Russia this year with plans to launch in China soon. How much more juice can the market squeeze out of this stock into 2014?
Luxury retailers have also had a mixed year
with Ted Baker enjoying another good year, up 100% while Mulberry has continued to disappoint, down 15%, this year after a similarly negative performance in 2012.
Next and Primark continue to outperform Marks and Spencer
with Next shares up over 40%, while M&S continues to struggle on the clothing side, kept afloat by its food operation, up over 15%. The
outperformance in the retail sector
has certainly been a surprise in 2013; certainly given the continued squeeze on average incomes, as higher taxes and increased energy price inflation have continued to bite. This begs the question that unless we start to get an increase in wages and lower inflation then it's probably going to be increasingly difficult for the outperformance seen in the past two years to be sustained over the long term.
CMC Markets is an execution only provider. The material (whether or not it states any opinions) is for general information purposes only, and does not take into account your personal circumstances or objectives. Nothing in this material is (or should be considered to be) financial, investment or other advice on which reliance should be placed. No opinion given in the material constitutes a recommendation by CMC Markets or the author that any particular investment, security, transaction or investment strategy is suitable for any specific person.