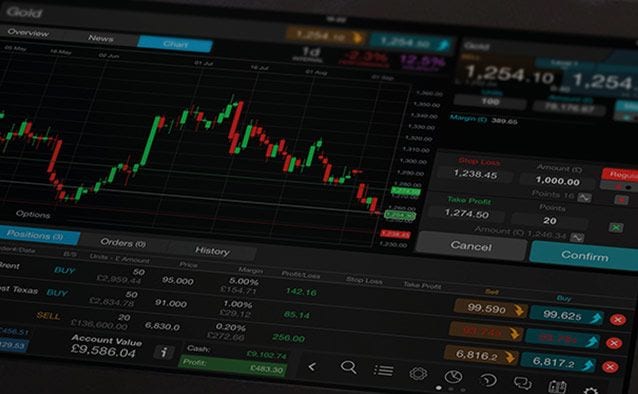 None of this week's data from Europe has done anything to persuade markets that
the European Central Bank won't ultimately be forced into taking further action
to help boost economic growth in the euro area at some point in the next few months. While yesterday's services PMI data came in slightly better than expected on the headline numbers, the
internals pointed to a much weaker outlook going into Q4,
while retail sales in September dived sharply pointing to a consumer that remains very reluctant to spend money.
Policymakers at the ECB are also faced with a Bank of Japan that seems determined to crush the Japanese yen
in a beggar thy neighbour policy to try and meet its 2% inflation target. This has caused the euro to appreciate over 6% against the yen in the past month, as Japan exports its deflation problem to Europe. This presents the
ECB with a massive problem particularly if this week's earlier chatter about divisions within the ECB governing council has any basis in fact
. The inability of the governing council to act with any clear broad brush European mandate is starting to run out of road. For some time now
Draghi has been able to go "off message" without too much blow back
, but it would appear that this habit of flying solo is starting to create tensions within the committee, particularly now that the ECB is finding it is going to have to start delivering on its President's dovish rhetoric to do "whatever it takes". According to this week's leaked reports,
at least seven and possibly as many as ten of the 24 council members are against US style quantitative easing
, which if true, makes it that much more difficult for the ECB to go beyond the measures they have already announced. It's no secret that the
Bundesbank is opposed to full blown quantitative easing, but the fact that they appear to have the company of as much as a third of the governing council alters the arithmetic significantly
, and could well be problematic in terms of managing market expectations, about what the ECB is prepared to do, and what it can do without splitting the council. One thing is certain
today's press conference is likely to be interesting and Mr Draghi is likely to face some awkward questions
about this week's revelations, assuming that they are accurate, and not some ploy by ECB insiders to keep investors off balance. Away from the questions raised by this week's headlines
Mr Draghi can expect to field questions about the ECB's covered bonds program
as well as any intentions the bank might have in respect of the corporate bond market. Just before the ECB meeting the
latest Bank of England meeting
is set to leave
monetary policy unchanged,
particularly since this week's PMI data appear to show a UK economy that appears to be starting to slowdown from the rate of expansion seen earlier this year.
Yesterday's services PMI number, though robust at 56.2 was still a significant drop
from the previous 58.7 and as such an indicator that Q4 could be the weakest quarter for growth this year.
Today's September industrial and manufacturing production
data are expected to point to a robust end to Q3 with growth of 0.4% and 0.3% respectively, but more recent data does appear to suggest that October has shown some weakness. This slowdown, at the same time as lower price inflation, is likely to
remove any residual pressure for an increase in interest rates in the near term
, and could well prompt either Martin Weale or Ian McCafferty to reverse their position on raising rates. While we won't know whether that is the case today, we could well get some clues from next week's inflation report, before the actual minutes in two weeks' time.
EURUSD
– the euro continues to hold up above the 1.2440/50 area for now which raises the possibility of a short squeeze back towards the 1.2570 area. The current rebound needs to overcome the 1.2570 area to argue for a move back towards 1.2800, while a move below 1.2400 argues for 1.2000.
GBPUSD
– while we've seen a retest of the previous lows at 1.5875 the inability to push below it keeps the risk of a short squeeze on the table, but we would need to see a move back through 1.6070 to argue for a move back towards 1.6150. Only a break below 1.5875 potentially opens up a move towards 1.5720
EURGBP
– after this week's failure to push below 0.7800 we could well get a rebound towards the 0.7900 level. We need to get through the 0.7940 level to stabilise. A break below the 2012 lows at 0.7754 is the main obstacle to further declines towards 0.7690, the October 2008 lows.
USDJPY
– last week's unexpected break above the 110.70 area has the potential to push the US dollar towards 115.00 in short order. Having rallied strongly in the last few days only a break back below 110.00 would have the potential to derail a higher US dollar scenario, towards 120.00
CMC Markets is an execution only provider. The material (whether or not it states any opinions) is for general information purposes only, and does not take into account your personal circumstances or objectives. Nothing in this material is (or should be considered to be) financial, investment or other advice on which reliance should be placed. No opinion given in the material constitutes a recommendation by CMC Markets or the author that any particular investment, security, transaction or investment strategy is suitable for any specific person.