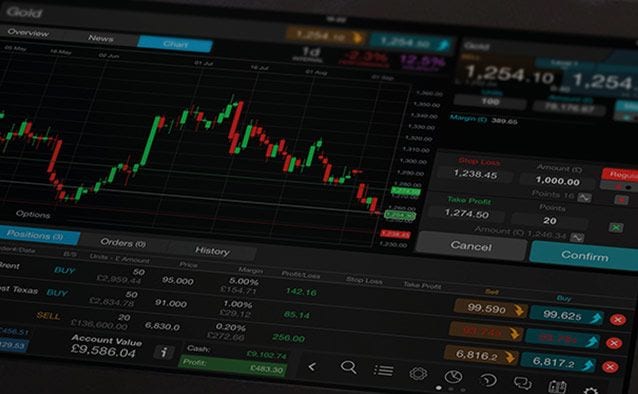 It was indeed fortunate that yesterday's Eurogroup finance ministers meeting had such low expectations as both sides seemed to be as far apart as ever in terms of coming to an agreement, in so far that neither side could even agree on a statement. That being said
this meeting was never about finding a solution,
but more about establishing what the latest Greece proposals are, and whether there is a basis for some form of agreement, with a view to what the next steps are likely to be. In this context it shifts the
focus more towards Monday's meeting
though even after yesterday prospects of a solution seem as far away as ever. As for today,
markets in Europe set to open mixed
after a distinctly negative session yesterday with the main focus set to shift towards German inflation numbers, the Bank of England inflation report and US retail sales for January. Today's
Bank of England inflation report will provide the latest forecasts for inflation and growth for the UK economy
until the end of the year, and could well provide a significant leading indicator in terms of the timing of the next move on monetary policy over the next 12 months. The recent slide in oil prices caused the
two hawks on the banks Monetary Policy Committee (MPC) drop their calls for a rate rise,
as CPI inflation fell back sharply last month, to its lowest levels since the beginning of the century, and prompting the first letter from Mark Carney to George Osborne explaining why the Bank of England was going to miss its 2% target. The
likelihood is that by the middle of this year we could well see the headline CPI rate go negative
for the first time ever as the drag effect of lower oil and food prices slowly feeds its way into consumers' pockets.
Next week's January CPI number is expected to show a further drop
so the Bank's inflation estimates and subsequent
Q&A with Governor Mark Carney
are expected to offer clues as to whether the bank views this drop in prices as a temporary decline, or something more permanent. For now expectations of a rise in rates appear to have been pushed out well beyond this year's election, and today's report could well push these expectations even further out. As things stand
a rate rise this year already seems unlikely
, though traders do need to be aware that the Bank might decide to be more circumspect when it comes to signalling the timing of a rate rise. This is particularly pertinent when it comes to
Mr Carney's history of twisting in the breeze
when it comes to signalling future rate expectations. Last week's
US employment report for January and subsequent revisions
point to a US economy that appears to be undergoing a
particularly strong phase of labour market growth
with an average of 336k new jobs added over the last three months alone. This translates into the strongest period of sustained job gains in last 15 years and the strongest year for overall jobs gains since 1999, which on the face of it should be a net positive.
Today's weekly jobless claims are set to reinforce this positive tone
with a slight rise to 287k, still well below the 300k level. Unfortunately it is difficult to escape the concern that despite these strong gains the US economy still seems a long way from being on cruise control. Despite a
welcome rise in wage inflation in January
, it is difficult to set aside concerns that some of these gains are a one-off, caused by a rise in the minimum wage in over 20 US states. Furthermore
retail sales data for the last five months remains extremely weak
, despite strong and rising consumer confidence numbers. With
consumer spending at its lowest levels since 2009, today's January retail sales numbers are expected to show further weakness from the disappointing performance of Q4.
December retail sales show a sharp decline of -0.9% and the
January number is also expected to come in negative at -0.4%
, begging the question as to why, despite the strong rebound in the US labour market, US consumers remain reluctant to go out and spend money, despite falling gasoline prices. What is holding them back? Another barometer of consumer spending, the durable goods numbers also speak to weak consumer demand with a net Q4 performance of -3.2%. This weakness strikes at the heart of the rebound in the US economy and could well undermine expectations about a possible summer rate rise
EURUSD
– the euro continues to remain under pressure, once again finding support at 1.1270, but remaining above the support at the 1.1205 level. The risk of a rebound towards 1.1535 remains while above the 1.1200 level.
GBPUSD
- we've so far managed to remain above 1.5200 and while we do so the risk of a short squeeze back to 1.5280 remains. We need to push back through the 1.5280 level to keep the prospect of a move towards the 1.5500 level. A move below 1.5200 could well see a retest of the 1.5000 lows last week.
EURGBP
- the euro made a marginal new low at 0.7390 before rebounding back above 0.7400, which means the prospect of a return towards last week's high at 0.7590 remains. Only a concerted move below 0.7400 suggests a move towards 0.7255, which had originally been the peaks seen in 2003.
USDJPY
- the US dollar has broken to the upside through 119.00 and having broken through the 120 level looks set for a move towards the previous highs at 121.85. We need to stay above the 118.70 area for this to unfold.
CMC Markets is an execution only service provider. The material (whether or not it states any opinions) is for general information purposes only, and does not take into account your personal circumstances or objectives. Nothing in this material is (or should be considered to be) financial, investment or other advice on which reliance should be placed. No opinion given in the material constitutes a recommendation by CMC Markets or the author that any particular investment, security, transaction or investment strategy is suitable for any specific person.